Is Wyoming a Good Place to Live in 2023? 8 Pros and Cons of Living in Wyoming
Is Wyoming a good place to live now in 2023? We evaluated all the top pros and cons of living in Wyoming to give you an unbiased look at this rugged state.
Wyoming is one of the most sparsely populated states in the nation, but offers a booming tourist industry, wide open terrains, and plenty of game to hunt and fish to catch.
We all know that Wyoming is a beautiful place to visit, but what is life there actually like? Is it worth moving to Wyoming to live full-time? What are the major considerations that you have to know before deciding to relocate to the frontiers of Wyoming?
Our team took a deep-dive into everything there is to know about the state and came up with the top eight pros and cons of living in Wyoming in 2023 so that you have the latest facts and figures to make your decision.
So, let's take a look at all the positive aspects as well as all the things to look out for if you are considering moving to Wyoming.
Is Wyoming a Good Place to Live? Top 4 Pros
1. Wide Open Spaces and Natural Beauty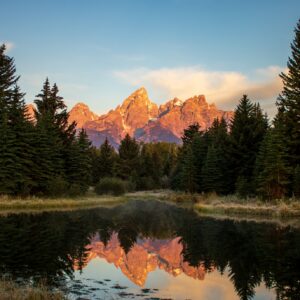 Wyoming is known for its vast and empty, but also beautiful, space. So, if you're looking at the pros and cons of living in Wyoming and trying to get away from the hustle and bustle of city life, then this state might be the perfect place for you.
In fact, although Wyoming is the 10th largest state, it is also the least populous state with a population of just 575,000 people. That is fewer than cities like Portland or Memphis, which aren't huge cities to begin with.
As such, if you're not much of a people person or you enjoy life out in the open, Wyoming could be perfect for you. You'll never have to worry about a traffic jam again!
Another great draw of Wyoming is the wide variety of beautiful wildlife you'd be hard pressed to find anywhere else. That includes grizzly bears, moose, bison, wild horses, and mountain lions. You're bound to see it all if you live in Wyoming.
Being close to nature is a big part of why people choose to live here, and if you're a woodsy person, you'll love its quiet, peaceful environment, wild landscape, and fresh, clean air.
So, is Wyoming a good place to live for those seeking a spot in nature away from the grind? Absolutely.
2. Low Crime Rate
Wyoming has one of the lowest crime rates across the entire United States, likely in part to its scarce population and rural living. This is a big factor when considering the pros and cons of living in Wyoming.
Some areas in Wyoming have reported almost zero crime incidents for several consecutive years, making Wyoming one of the safest states to live in.
Is Wyoming a good place to live for those whose main priority is safety? Then, the answer is yes.
3. Low Cost of Living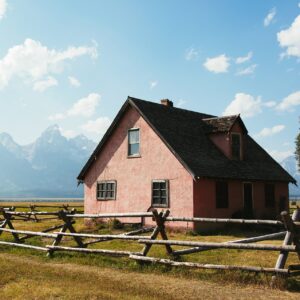 With low tax rates and affordable housing costs, Wyoming is one of the cheaper places to live in the US. In fact, Wyoming residents spend less than $850 a month on rent on average, and home prices are about 30-40% lower than the US national average.
With no personal or corporate state income tax and lower tax rates overall compared to most other states, Wyoming is a great place if you want to live well and save money.
This is especially true for remote workers who can settle cheaply here and collect a large salary elsewhere.
4. Outdoor Sports and Recreation
There's plenty of fish and game to enjoy along with countless creeks, lakes, and rivers that fill the countryside. Wyoming is acclaimed as a fisherman's and outdoor lover's paradise.
If you love hiking and camping, you'll fit right in here, too. Wyoming is home to world-famous national parks like Yosemite National Park and Grand Teton National Park.
There's nothing better than being a part of nature and enjoying the gorgeous views of the sky at night. Winter sports are big in Wyoming, too. Plenty of ski and snowboard-worthy mountains dot the countryside, including the famed Jackson Hole Mountain Resort. Meanwhile, snowmobiling is all the more fun in the open landscape of Wyoming.
Is Wyoming a Good Place to Live? Top 4 Cons
1. Long Distances Between Everything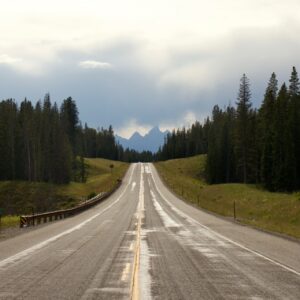 Unfortunately, the price of rugged individualism is an extended travel time to wherever you want to go. You should expect a longer commute to work or for trips to the grocery store, especially if you live in a rural part of the state.
Getting into town for an afternoon of shopping will take you a lot longer, and you'll have to be prepared in advance for the food you'll need throughout the week.
As the least densely populated state, people are pretty spread out, so if you crave a robust social life, Wyoming might not be the right place for you.
It's worth noting that even though the commute times may be longer, you don't have to worry about much traffic, and the main highway running through the state allows for efficient traveling.
Still, driving from one side of Wyoming to the other would take about 7 hours.
2. Unpredictable Weather
Wyoming has an average temperature of 42 degrees year-round, which is pretty cold by most people's standards. However, what makes Wyoming unique is that it has pretty hot and dry summers with temperatures that reach about 85-95 degrees.
Compare that to the biting cold winters that can fall below 10 degrees (which is some of the coldest in the US!) and you've got a state with a lot of temperature fluctuations that make acclimatizing to the environment a nightmare for those who are not used to the extreme hot or cold weather.
Wyoming is also quite dry and only gets about 13 inches of rain on average per year. Meanwhile, snowfall is another story entirely, with Wyoming getting an average of 56 inches of snow per year.
3. Lack of Access to Emergency Service
This risk comes with the territory when you choose to live alone or in a rural environment, but the long travel time across the state and the sparse population mean that Wyoming has a pretty slow emergency response time compared to other states.
In fact, Wyoming actually has the slowest emergency response time in the US, with an average response time of 36 minutes, which is 13 minutes slower than the second-worst state.
Those precious minutes can make all the difference in a medical emergency or road accident, and the icy wintery conditions make the lack of prompt emergency services that much more alarming.
As such, if you're planning on living in Wyoming, you should always take precautions outdoors and know how to treat yourself on your own.
4. Little Social Interaction with People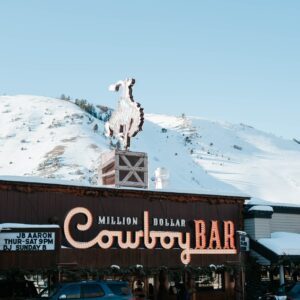 While popular culture and movies may idolize rugged country life as the ideal recipe for happiness, the truth is that many people still crave some social interaction. Much of Wyoming's culture is grounded in its natural scenery and recreation.
But, when examining the pros and cons of living in Wyoming, one has to consider that there's not much going on in the state regarding social activities.
If you enjoy parties, gathering with friends, going to the mall, or other social events, you may find yourself getting a bit of cabin fever living in Wyoming.
Some people just aren't suited for an isolated life, which is the main appeal of a state like Wyoming.
So, is Wyoming a good place to live for those who want to hang out with friends every weekend? Then Wyoming may not be the right state for you.
Pros and Cons of Living in Wyoming – Summary
Overall, Wyoming can be a great place to live for those looking for some isolation in an affordable place and don't mind the reduced access to some amenities. It may be a small price to pay to get to experience this majestic state.
But, you may also conclude that it is a bit too secluded and the benefits of cheap living and natural beauty are not worth the extreme separation that Wyoming provides.
Either way, we think that you should make a trip out to Wyoming and see for yourself if its vibes match your style.