Fort Myers vs Fort Lauderdale – Best for Visiting & Living in 2023
This detailed guide breaks down all the differences between Fort Myers vs Fort Lauderdale in 2023 so that you can plan your next trip or your next move.
We know that choosing between these two beautiful places near the coast can be quite daunting, so we made it easy for you to see what each city has to offer and which one ultimately fits your needs.
Fort Myers and Fort Lauderdale are two cities along the coast in Florida that are situated opposite of each other.
Fort Myers is located along the Gulf Coast on the western shores of the state while Fort Lauderdale is situated right on the Atlantic Ocean on the eastern side of Florida.
Both are popular tourist destinations because of their long stretch of beaches and their warm, pleasant weather year round.
It might be a tough choice between Fort Myers or Fort Lauderdale for those seeking a warm-weathered beach destination, but we will provide all the vital details on both cities to help you reach the right decision.
So, let's take a look to see if you should choose Fort Lauderdale or Fort Myers in 2023.
1. Fort Myers vs Fort Lauderdale – Overview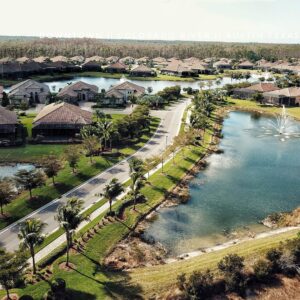 Fort Myers is a growing city of about 86,000 residents that is known as the gateway to Southwest Florida. It is also considered a major tourist destination in Florida.
It is approximately 150 miles northwest of South Florida and is a three hour drive from Miami.
Fort Myers even made it onto our latest ranking of the best cities in Florida.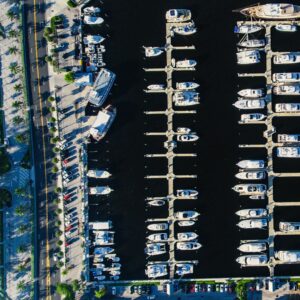 Meanwhile, Fort Lauderdale is a scenic coastal city that is home to 183,000 residents and is a popular vacation destination for millions of tourists each year.
It is located 25 miles north of Miami and is the second-largest city in the Miami metropolitan area.
While Fort Myers is a bit larger in surface area than Fort Lauderdale, its population is less than half of Fort Lauderdale's.
An advantage of Fort Lauderdale vs Fort Myers is its walkability and bikeability. Fort Myers is more dependent on cars for moving around the city, although you will likely need a car in Fort Lauderdale, too.
When you compare the location of Fort Lauderdale vs Fort Myers directly, you will see that the cities are about 140 miles apart. That drive takes about 2 hours and will take your right across the southern part of Florida through the Everglades.
2. Fort Myers vs Fort Lauderdale – Reputation
Fort Myers is known for its relaxed atmosphere and it is ideal for tourists and residents who prefer a laidback lifestyle.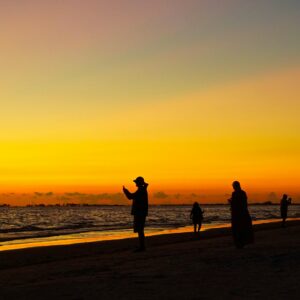 You can find a wide mix of people living and traveling to Fort Myers, including college students, families, and retirees who are attracted to the famous shores of Fort Myers Beach, the bustling downtown of Fort Myers, and the endless number of public parks and golf courses around town.
It is also known to be a relatively safe and family-friendly location and is considered to be the best place to retire in the Sunshine State.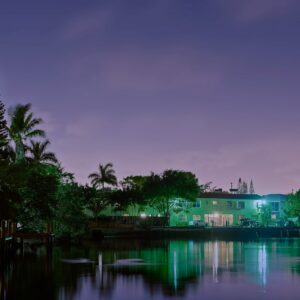 On the other hand, Fort Lauderdale offers a more active lifestyle and is just as diverse. It had a reputation as being one of the premier spring break destinations for high school and college students in the past.
Today, it has become more family-friendly and caters to older crowds who prefer the resort lifestyle as well.
Fort Lauderdale is also renowned for its thriving arts and culture scene.
3. Fort Myers vs Fort Lauderdale – Climate
Fort Myers has what is called a "tropical savanna climate," where the temperature commonly does not go beyond 100 degrees, but also does not drop below the freezing point.
The climate is warm and temperate, with a lot of rain throughout the year. Even the driest month, November, records a certain amount of rain, but June is the month with the most precipitation.
Residents in Fort Myers enjoy about 270 days of sunshine every year.
Meanwhile, Fort Lauderdale features a tropical rainforest climate. The summers in this area have a lot of rainfall while the winters have very little.
Additionally, average highs in Fort Lauderdale usually range from 75 degrees in the winter to 94 degrees in the summer.
Fort Lauderdale experiences about 246 days of sun on average each year.
Overall, there is not much of a difference in weather between Fort Lauderdale vs Fort Myers. Fort Myers offers a bit more sun and slightly cooler temperatures on average.
4. Fort Myers vs Fort Lauderdale – Cost of Living
When you look at the cost of living in Fort Lauderdale vs Fort Myers, you start to see some large differences.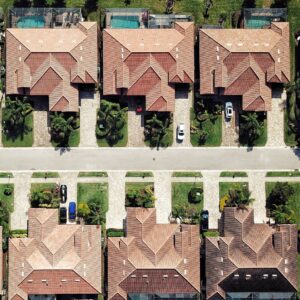 In Fort Myers, the cost of living is generally the same as the national average. Housing is actually about 10% cheaper here as well.
In fact, the average price for a home in Fort Myers is around $300,000 to $350,000, which is pretty reasonable compared to other large cities in the area.
In contrast, the cost of living in Fort Lauderdale is 15% higher than the average US city.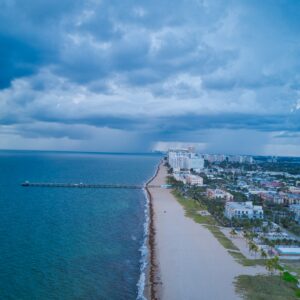 These elevated costs are primarily driven by higher housing prices, which are about 40% higher in Fort Lauderdale compared to the national average.
The average cost for a house in Fort Lauderdale is roughly $450,000 to $500,000 these days.
Overall, Fort Myers is generally more affordable compared to Fort Lauderdale, especially when it comes to housing.
5. Fort Myers vs Fort Lauderdale – Job Market
The job market in Fort Myers has been strong in recent years and is expected to continue its steady growth. The economy in Fort Myers is predicted to expand by 44% over the next 10 years, which is well ahead of the US average of 33%.
The primary industries in Fort Myers include healthcare, tourism, and education. You can look for opportunities at Lee Health, the largest healthcare system in Southwest Florida or at Florida Gulf Coast University if your work is in education.
Like Fort Myers, Fort Lauderdale also has a growing job market, with an expected growth of 37% over the next 10 years.
The biggest sectors in Fort Lauderdale include financial services, information technology, and manufacturing.
Since both are big tourist spots, we also think that you can easily find a job in the tourism or service industry in either Fort Lauderdale or Fort Myers.
6. Fort Myers vs Fort Lauderdale – Things to Do for Travelers
Even if Fort Myers is known to have a relaxed and low-key vibe, travelers can look forward to tons of outdoor activities. The long stretch of sand in Fort Myers Beach is not the only area where you can have all the fun.
Fort Myers is also prized for its calm and clear waters, which makes for excellent fishing year-round.
If you are not into fishing, there are a whole bunch of other activities you can choose from, such as hiking the Black Island Trail or going kayaking through the shallow waters of the Gulf Coast. There are also golf courses scattered throughout the area, which is perfect for golf enthusiast travelers and resident retirees.
Fort Myers also offers an exciting urban core. Downtown Fort Myers has recently been revitalized and has transformed into a lively place to shop, eat, and drink.
Meanwhile, Fort Lauderdale offers a festive atmosphere and is a bit more crowded.
Since it is located along the Atlantic coast, it is well-known as a boater's paradise.
You can also enjoy many outdoor activities such as swimming, jogging, and hiking to keep you moving and enjoy the amazing weather in this famous holiday destination.
Additionally, downtown Fort Lauderdale offers many cultural amenities like museums and galleries as well as some of the best food and nightlife in the area.
7. Fort Myers vs Fort Lauderdale – Things to Do for Residents
For residents living in Fort Myers, there are many things to do and discover around the city.
For example, there is the stunning Six Mile Cypress Slough Preserve that is located just 15 minutes from the center of town.
Fort Myers is also the spring training home to the Minnesota Twins and Boston Red Sox, so residents here can catch a baseball game at JetBlue Park right next to the airport.
On the other hand, residents in Fort Lauderdale can take advantage of the city's strong reputation as a haven for the arts. There is the Riverwalk Arts and Entertainment District, where you can watch a concert at the Broward Center for the Performing Arts.
There are also plenty of museums like History Fort Lauderdale and The Museum of Discovery & Science.
Residents can also go shopping and dining anytime on the famed Las Olas Boulevard in downtown Fort Lauderdale.
Fort Myers vs Fort Lauderdale – Summary
Even though Fort Myers and Fort Lauderdale are located on opposite shores of Florida, they are actually quite similar in what they can offer.
Both have the perfect climate all year round, similar outdoor activities and beaches, and a bustling downtown.
But, if your personal preference is for a more relaxed and laid back place, then Fort Myers may be better suited for you.
However, if you are looking for a more active and lively scene, then Fort Lauderdale may make you happier.