Is Tyler Texas a Good Place to Live? 10 Pros and Cons of Living in Tyler Texas
Is Tyler Texas a good place to live? We researched everything there is to know about this city and found the top 10 pros and cons of living in Tyler Texas.
This calm and tranquil city is located in the eastern part of Texas. Check out its location on Google Maps.
It is often overlooked by bigger cities like Dallas and Houston, but Tyler can be a great place to relocate to for people in the right situation.
This city of roughly 110,000 residents is known as the "Rose Capital of the World" and offers a good, balanced lifestyle. But, is Tyler Texas a good place to live for everyone, including young professionals, families, and retirees?
Let's find out about the pros and cons of living in Tyler Texas in 2023 so that you can understand if it is the right place for you to move to or not.
Pros and Cons of Living in Tyler Texas – Pros
1. Affordability
One of Tyler's main draws is its relatively low cost of living and wide range of affordable housing options.
The cost of living in Tyler is roughly the same as the Texas state average, which is actually about 8% lower than the US average.
Additionally, the average price of homes in the area are a very reasonable $205,000, according to the latest sales data from Zillow.
The best part about Tyler's housing market is that there are many different kinds of neighborhoods where you can find all types of homes at different prices, ranging from new townhomes to large 5+ bedroom detached houses, and even some neighborhoods with million dollar mansions.
For those looking for a deal, we found multiple listings for 2 bedroom homes with 1,000+ square feet for under $190,000.
2. Great Downtown Area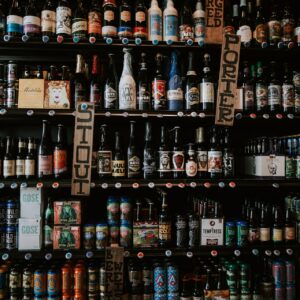 Tyler, Texas offers quite an expansive downtown district for such a relatively small city.
Downtown Tyler's brick-paved streets are packed with more restaurants, bars, and shops than you would probably imagine.
Locals love taking advantage of Tyler's diverse collection of dining options, which include favorites like Stanley's BBQ, Bruno's Pizza, Ruby's Mexican Restaurant, and Whataburger.
Meanwhile, the craft beer scene is booming in Tyler. You can find multiple breweries such as the ETX Brewing Company and True Vine Brewing Company around the city.
Of course, downtown is also where many jobs are located within Tyler. Its job market is expected to grow above the national average in the next 10 years as well.
3. Variety of Things to Do
Once you get tired of visiting all of Tyler's restaurants and bars, you can enjoy its rich selection of things to do around the city.
For example, Tyler offers an extensive arts and culture scene, with museums like the Tyler Museum of Art and The Discovery Science Place, performance arts like the East Texas Symphony, and entertainment for families like the Caldwell Zoo and the East Texas State Fair.
Tyler is also known for its large number of green spaces. You can relax in the beautiful Faulkner Park, which offers public tennis courts and tons of running and biking trails. There is also Lindsey Park, which has softball fields and a disc golf course.
Don't miss the famous Tyler Rose Garden, either. This 14-acre park is home to almost 40,000 rose bushes and is a true delight to see throughout the year.
So, is Tyler Texas a good place to live? We sure think so if you are looking for a variety of amenities and entertainment throughout the year.
4. Priority on Education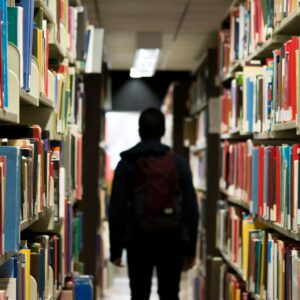 Another major pro of living in Tyler Texas is its focus on education. Tyler is a good place for young families as its public schools are known to be some of the best in the area. For instance, there are many schools that earned an "A" rating from Niche.com's in-depth analysis.
Higher education is also a large part of Tyler as well. The University of Texas at Tyler has their campus of 10,000 students located right outside the loop in southeast Tyler.
You can also find Tyler Junior College in the heart of the city, too.
5. Friendly People
Perhaps the best part about Tyler, Texas is the warm hospitality that everyone around town shows to each other. Despite its size, Tyler feels more like a small town where everyone is friendly and actually cares about the well-being of their neighbors and the community.
People who have recently moved to Tyler rave about the warm welcome they received and the overall positive attitude that they encountered everywhere they went around the city.
Pros and Cons of Living in Tyler Texas – Cons
1. Heavy Traffic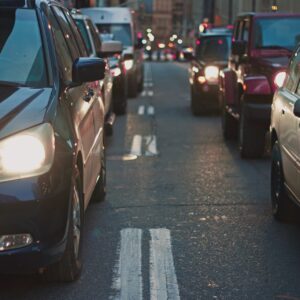 One of the major cons of living in Tyler, Texas is the amount of traffic it can produce for such a relatively small city.
It's not all bad, but traffic can get quite congested on Tyler Loop 323, especially during rush hour.
Roads in the southern part of Tyler like Broadway Ave, Old Jacksonville Highway, and Frankston Highway have also been increasing in the amount of traffic over the last few years.
The traffic in Tyler is certainly not a dealbreaker, but it is something that you should be aware of.
2. Lots of Snakes
Tyler may be a developed city, but it is located right in the heart of the East Texas plains, where you can encounter many types of snakes and other wildlife.
People living in the rural parts of Tyler can especially be prone to many snake encounters, especially during high season.
The major issue is that there are some nasty venomous snakes here that you need to be cautious of. The four major venomous snakes found in Texas include copperheads, rattlesnakes, cottonmouths, and coral snakes.
So, is Tyler Texas a good place to live if you are worried about snakes? It probably wouldn't be the best area for you then.
3. Areas with Higher Crime
Overall, residents report that they feel safe around Tyler, but they do note that there are some parts of the city that may have higher crime rates.
The northern part of Tyler has a reputation for being a bit less safe, but even that may be changing as the city continues to develop.
Still, the overall crime rate in Tyler is about 50% higher than the national average.
4. High Property Taxes
Anyone who is moving cities within Texas already knows to expect to pay high property taxes. But, those who are relocating from another state should be prepared to face a pretty stiff bill when it comes to taxes on their home.
Although Texas does not have a state income tax, they make up for it by charging some pretty high property taxes.
Tyler even increased their property tax rates in 2021. The amount of tax that you need to pay will depend on the size and value of your home, so be sure to research these figures before you decide to move to Tyler.
5. Societal Divide
Another con of living in Tyler Texas is the growing differences between the have and the have-nots within the city. Tyler has a reputation of being a place that is influenced by "old money," so there are many upscale areas with residents of wealth.
But, that is contrasted with many other middle-class neighborhoods that are just trying to get by.
Is Tyler Texas a Good Place to Live? Pros and Cons of Living in Tyler Texas Summary
Overall, we hope the pros and cons of living in Tyler Texas that we have outlined here give you a good feeling of whether or not it is a good place to live in 2023.
We think that is a great place for those looking for an affordable and fun place to live that offers lots of high quality attractions.
But, there are some hidden costs, like the property tax rates, and other issues like the traffic and snakes that may make you want to think twice.
Still, we think that the pros outweigh the cons and that Tyler is a good place to settle.