Phoenix vs Tucson – 2023 Full Guide for Living & Traveling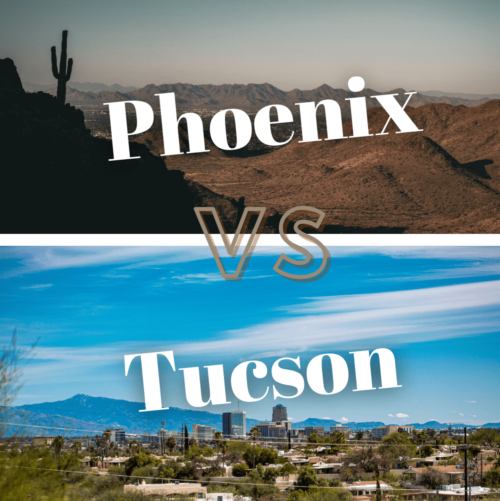 We settle the age-old debate between Phoenix vs Tucson for both people looking to travel to one of these cities as well as people who want to move here and live full-time. These are the two largest cities in Arizona, but are quite different in their cost of living, their culture, and even their weather.
Ultimately, the right choice will come down to your personal preference based on what type of lifestyle you would like to try. But, we would like to give you all the details so that you understand all the major differences and make the decision that best fits your desires.
When it comes to Phoenix or Tucson, there really is no wrong answer. They are both thriving, modern cities in a state that is constantly expanding and should continue to do so for years to come.
Of course, it's the little things that make a city more attractive for people, so let's find out how these heavyweights compare in the battle between Phoenix vs Tucson.
Please note that some links below are affiliate links, which means that we receive a small commission if you make a purchase through our links, but at no extra cost to you. Thank you in advance for your support!
Phoenix vs Tucson – Overview
Phoenix is by far the largest city in Arizona, with a population of over 1.6 million people. Meanwhile, Tucson is the 2nd largest city in the state, but its population is around 540,000, which is three times smaller than Phoenix. Tucson is also less than half the size of Phoenix in terms of its actual square miles, too.
Phoenix is located close to the middle of the state and is just a bit south of central Arizona. Tucson is about 1 hour and 45 minutes southeast of Phoenix and is just 1 hour away from the Mexican border.
Both cities are styled in a modern, western American layout, featuring large streets and avenues in a grid-like system across the city. As a result, they both earned similar scores for walkability and bikeability from Walk Score:
Phoenix – Walkability: 41
Tucson – Walkability: 42
Phoenix – Bikeability: 56
Tucson – Bikeability: 67
So, if you are traveling to either city or thinking about moving to one, you better bring your car!
We rated both of these cities pretty high on our latest ranking of the best areas to live in Arizona. Phoenix was ranked in 6th place while Tucson captured 3rd place. But, there is more to them than just these rankings.
Phoenix vs Tucson – Climate
Both Phoenix and Tucson are located right in the middle of the Arizonian desert and is one of the sunniest regions in the world, so your mood will always be uplifted by the constant sunshine.
Temperature-wise, the winters are warm and summers are hot.
Like, really hot.
On average, Phoenix experiences over 100 days with a high of over 100 degrees per year. Tucson is not far behind, but it is a bit cooler and wetter.
In fact, Tucson tends to be about 5 to 10 degrees cooler than Phoenix due to its higher elevation. Tucson is almost 2,400 feet above sea level, which is more than double of Phoenix's elevation of about 1,100 feet.
Don't expect any snow in either city as well, which is great news for those looking to escape the dreary winters in the north and east. But, that also means that there aren't four distinct seasons in these cities, either.
Phoenix vs Tucson – Culture
Phoenix is generally regarded as the entertainment epicenter of Arizona. It certainly feels like a big city, with a bustling downtown with tall skyscrapers and numerous neighborhoods with plenty of things to do. There are also Phoenix's sprawling suburbs, which have become cities of their own. Places like the family-friendly Mesa, upscale Scottsdale, and college town Tempe all offer their own subculture in the desert.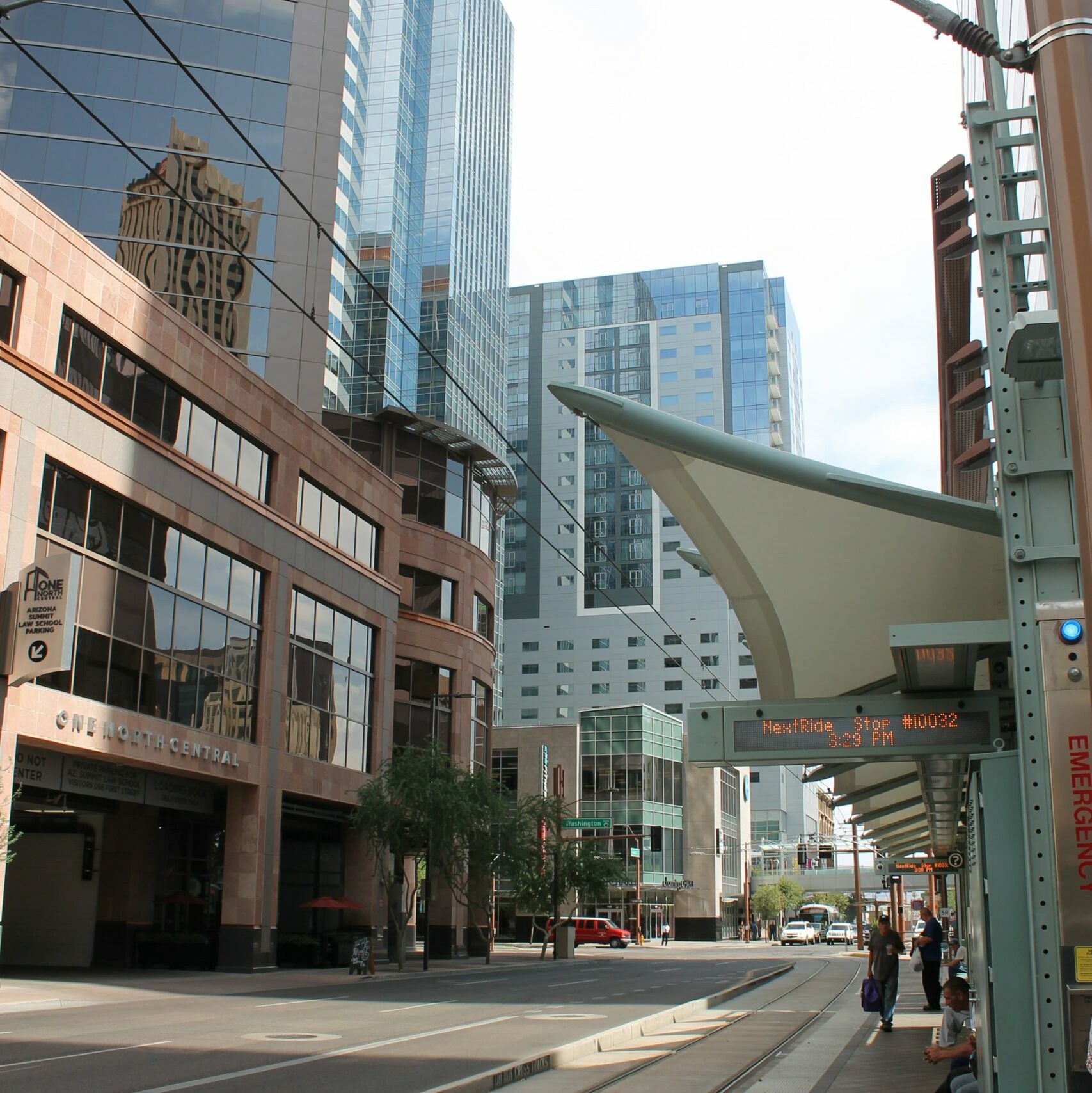 Meanwhile, Tucson offers a more relaxed pace of life. While it is technically a city, it feels more like a big town. It is also home to the University of Arizona, which gives it an overall college town atmosphere.
Tucson is also renowned for its thriving art scene and beautiful natural surroundings. Overall, Tucson is generally more liberal-minded than the conservative Phoenix area.
Phoenix vs Tucson – Things to Do for Travelers
When comparing Phoenix vs Tucson as a travel destination, you have to determine what kind of trip you are looking for.
Phoenix offers virtually everything you want as a city escape. There is something for every age, ranging from museums like the Arizona Science Center and Phoenix Art Museum to a stadium for every major sport, including baseball, basketball, football, and hockey. Phoenix is only one of 13 cities in the US that has a team for each sport.
Additionally, Phoenix's dining and entertainment scene also offers some of the best food and fun in the state. There is the famous Roosevelt Row Arts District, which is packed with lively bars, gourmet restaurants, and cute little cafes.
On the other hand, the first thing many people usually think of when visiting Tucson is its gorgeous natural landscapes that stretch in every direction around the city. The scenic beauty of its magnificent parks and canyons is unmatched by any other big city in Arizona. You can visit the 98 acre Arizona-Sonora Desert Museum, which features a zoo, botanical garden, and art museum. Or, you can drive just 15 minutes out of the city to see the stunning Saguaro National Park.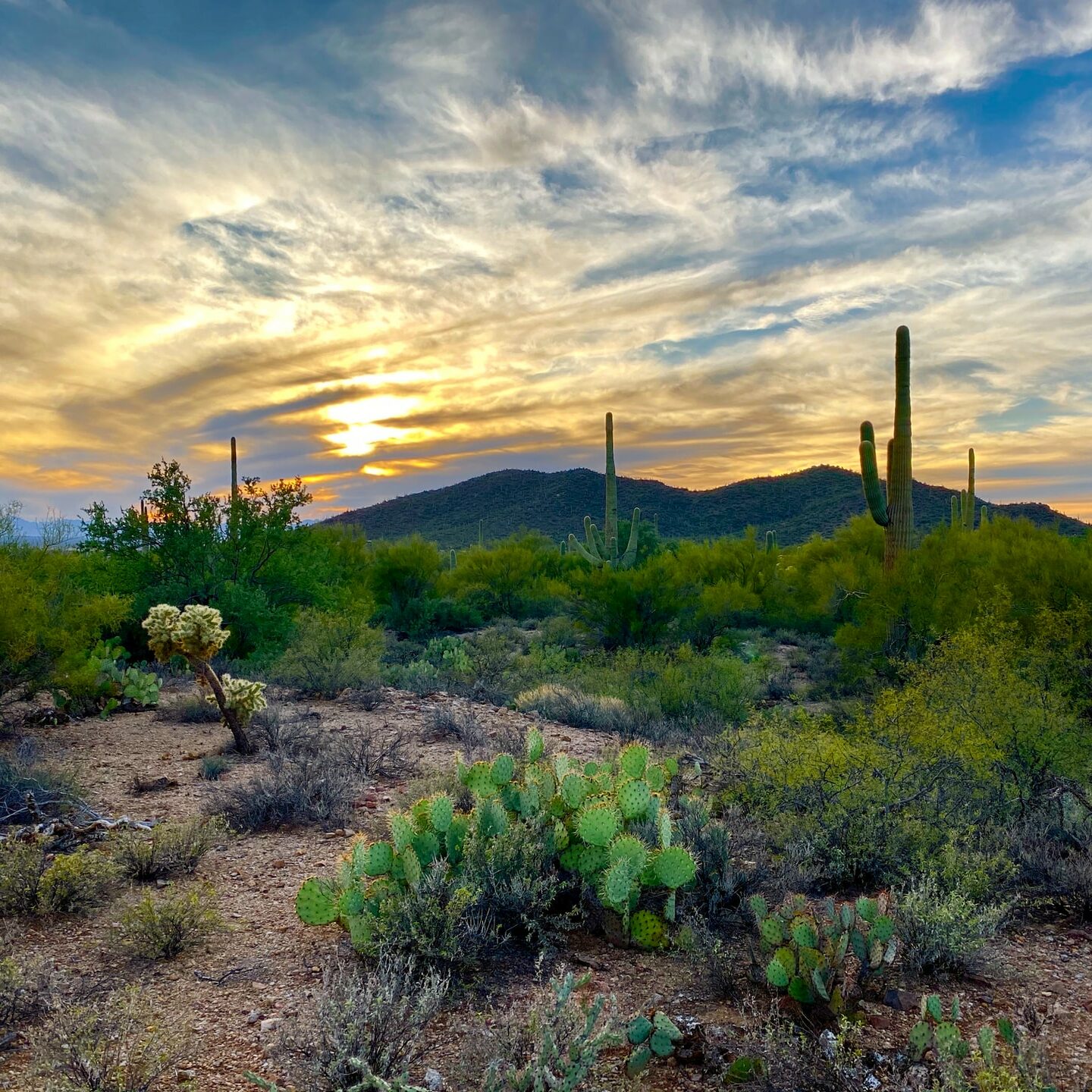 There are also tons of excellent hiking and biking trails that start right from the city.
Speaking of the city, Tucson offers some great historic neighborhoods filled with beautiful architecture and top notch restaurants and bars. In fact, some rank Tucson as the best foodie city in Arizona, even ahead of Phoenix.
In short, when it comes to Tucson vs Phoenix for travelers, Phoenix is great for experiencing the true city life, with an endless number of shopping and dining attractions to go along with museums and sporting events. Meanwhile, Tucson is perfect for nature lovers and those who want a relaxed, authentic environment with good food and opportunities to see the wild.
Phoenix vs Tucson – Things to Do for Residents
What about those folks looking to move to either Phoenix or Tucson? Let's take a look at what each city has to offer for long-term living.
If you are considering Phoenix, be aware that it is just one city in a larger metropolitan area that just keeps expanding. In fact, Phoenix is the fastest growing city in all of Arizona and is even the fastest growing large city in all of America, adding an additional 200,000 residents over the last 10 years.
This tremendous growth has sprung up new cities all around Phoenix, which gives potential residents a wide range of neighborhoods and lifestyles to choose from. That also means that Phoenix can be the right fit for virtually any person or family. There are great communities for singles, young families, those looking to splurge, those looking to save, as well as retirees.
Check out this list of Phoenix suburbs that gives you a flavor of what each one has to offer.
On top of all that, the continuous growth has attracted more and more businesses in the area. There is no other city in Arizona that can match Phoenix's level of high-paying jobs and exciting, emerging markets. The average salary in Phoenix is around $52,000, which is right around the national average. It is also becoming a hotbed for technology companies, which is a good sign for the city's future as well.
Meanwhile, the city of Tucson is a lot more concentrated and doesn't have quite as many suburbs as Phoenix. But, that may be a key selling point for those who want a cozier environment with less distance and traffic between all the sights and sounds of the city.
Given its college town ambience, Tucson is generally seen as a great place for young professionals and retirees who have the time to enjoy the arts and events like live music and festivals.
Tucson's job market is also a bit more limited than Phoenix's, which is also reflected in its slightly lower wages. The average annual salary in Tucson is around $49,000. But, there are still good opportunities in the area, especially with defense company Raytheon, the Davis-Monthan Air Force Base, and even the University of Arizona.
Phoenix vs Tucson – Cost of Living
To see how far your dollar will stretch in Tucson vs Phoenix, we used some internet calculators to find out what people have been paying recently for things like housing, food, and entertainment.
Currently, Phoenix is about 12% more expensive than Tucson to live in. The biggest difference lies in their housing costs. Home values are about 20-30% more in Phoenix than in Tucson.
On Zillow, the current home values in Phoenix are over $350,000 right now, while in Tucson, they sit around the $280,000 mark. But, you can also check out one of Phoenix's many suburbs for a more affordable place to live.
Overall, it is cheaper to live in the heart of Tucson than in Phoenix, but all other expenses are similar.
Phoenix vs Tucson – Location
Since Phoenix is located a bit more north than Tucson, it is more convenient to reach the rest of the state and other cities like Flagstaff and Sedona. Phoenix's international airport is also much bigger than Tucson's, making flights a bit easier.
However, Tucson is located closer to Mexico for those who want to cross the border from time to time.
Summary – Phoenix vs Tucson
As you can see, you really can't go wrong with Phoenix or Tucson. They both offer excellent amenities for travelers and residents alike. It will just be up to you in terms of what experiences you are looking for.
If you want to feel like you're in the big city and are willing to pay a bit more (but also earn more) for the experience, then Phoenix could be your choice.
But, if you are seeking a deeper connection with nature, have a passion for the arts, and also want some relief from the desert heat, then Tucson may be your answer.