Is Amarillo, Texas a Good Place to Live? 8 Pros and Cons of Living in Amarillo TX in 2023
Is Amarillo, Texas a good place to live? Our detailed guide reveals the top 8 pros and cons of living in Amarillo TX so that you can decide if it is right for you.
Amarillo is a big city with a small town feel that is located in the Panhandle region of Texas. It has a population of about 200,000 people.
It is popular for its cattle ranching and as one of the area's biggest meat suppliers.
It is also popularly referred to as the Yellow City, which is a term that stems from the yellow color of the soil in the nearby Amarillo Creek. In fact, "Amarillo" means "yellow" in Spanish.
If you are thinking about relocating to this gem of a city in the Panhandle, you should know about all the pros and cons of living in Amarillo TX before you decide.
Of course, you can pay a visit to Amarillo and get a feel of how life is there before committing. But, we will give you a good summary of everything you need to know first.
So, is Amarillo, Texas a good place to live in 2023? Let's take a look.
Pros and Cons of Living in Amarillo TX – Our Top 4 Pros
1. Many Options for Activities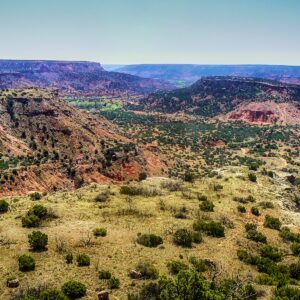 There are numerous places to enjoy outdoor recreational activities around Amarillo. One such area is the majestic Palo Duro Canyon State Park, which is a 60 mile ravine that is a great outdoor space for camping, hiking, and mountain biking and is located just a 20 minute ride from Amarillo.
You could also take a stroll in the John Stiff Memorial Park that is located within the city. The park offers softball fields, tennis courts, an outdoor swimming pool, and a skate park.
Additionally, Amarillo offers a zoo, botanical garden, and Wonderland Amusement Park for the children and many golf courses and municipal parks around town.
If you're a fan of the arts, you can visit the Globe-News Center for the Performing Arts, where you'll get to see the Amarillo Symphony, Amarillo Opera, and the Lone Star Ballet.
2. Low Cost of Living
One of the major things that Amarillo has going for it is its low cost of living. Many everyday items like food and gas are cheaper here compared to other places, especially some of Texas' best cities like Dallas, Austin, and San Antonio.
The housing market is also very affordable in Amarillo. The average price of homes in Amarillo is around $180,000, while renting would cost you about $800-$1,000 per month.
If you are retired or working on a budget and are looking for an inexpensive and quiet place to settle down, Amarillo is worth looking into.
3. The Region's Top Medical Hub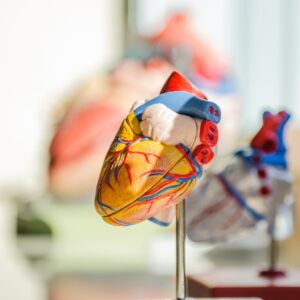 Amarillo is often referred to as the premier medical hub of the Panhandle area. It routinely attracts numerous patients from the whole midwest region.
It is home to two top-rated hospital systems and offers excellent health facilities, especially for retirees. It even has one of the best cardiology centers in the area at the Northwest Texas Healthcare System's Heart Hospital.
If you're someone who wants easy access to high quality healthcare, then you should consider moving to Amarillo.
4. Excellent Climate
Is Amarillo, Texas a good place to live regarding its climate?
We sure think so, as Amarillo offers four distinct seasons, with summers that are hot and clear and winters that are cold and partly cloudy.
It is also one of the sunniest cities in all of Texas.
Although it is ranked as the third windiest city in the United States, Amarillo's flat geography makes this constant breeze a welcome in the summer since it can make even the hottest day a bit more bearable.
In fact, on days when the temperature reaches over 100 degrees, it may feel like it is only 80 or 90 degrees instead.
Amarillo even receives some snowfall every year. You can expect about 17 inches of snow every winter.
That makes Amarillo a good place to live for those looking for a bit of variety in their weather and don't want to suffer through heat all year-round like in the rest of Texas.
Pros and Cons of Living in Amarillo TX – Our Top 4 Cons
1. High Crime Rate
One of the most unfortunate things about Amarillo, Texas is the high rate of crime in the city. Statistics show that crime rates in Amarillo are about 90% higher than the national average.
That means that you should take some time to determine which part of the city you may want to settle in.
It's advisable to choose an area that is south of I-40 and west of I-27 as the further south or west you are of that intersection, the better the neighborhoods tend to be.
Most houses for sale and rent on the north side of town are a bit cheaper due to higher crime rates in that area.
2. Minimal Nightlife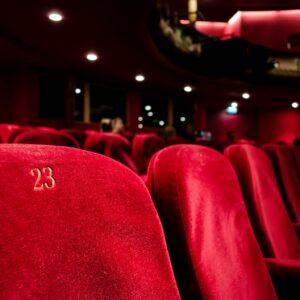 If you love going out in the evening and dancing in glitzy nightclubs, then the nightlife scene in Amarillo may come as a shock to you then.
Amarillo's nightlife is mostly filled with casual, Western-style bars and down-to-earth restaurants.
For a nice night out in the city, you will need to consider some more relaxed activities like catching a movie at some of the best movie theaters in town.
Is Amarillo, Texas a good place to live if you love hanging out at nightclubs and parties? You might be disappointed with Amarillo and may want to reconsider moving here.
3. The Drab Scenery
Amarillo, Texas does not have a huge variety of beautiful scenery like other places that have forests, beaches, and mountains that its residents can appreciate.
Instead, there is a lot of desert land and the presence of scrub brush everywhere.
Cattle ranchers don't really put much effort into landscaping around Amarillo since they just want their cows to eat the grass. So, what's left is a lot of desert scrub brush, which is not very pleasing to the eye.
4. Extreme Weather Hazards
The weather conditions are both pros and cons of living in Amarillo TX. Despite the fact that Amarillo is super sunny and offers four seasons, the weather can sometimes be a bit too crazy for a newcomer.
The winters are quite cold while the weather during summers can be a bit unpredictable as it can be scorching hot.
Amarillo is also prone to severe weather conditions, such as hail storms, tornadoes, and wildfires, especially from late spring to early summer.
Is Amarillo, Texas a good place to live, especially with its unpredictable weather conditions? Most residents complain that the summers are too hot, but they like the variety and they have gotten used to the extremes.
So, it seems like the weather may not be a deal breaker if you are adaptable.
Is Amarillo, Texas a Good Place to Live? Summary
So, is Amarillo, Texas a good place to live overall in 2023? The answer depends on why you are moving.
From these pros and cons of living in Amarillo Texas that we have listed, we can say that it's a great place for families and retirees who want an affordable and relaxed way of life.
However, if you're someone who prefers an active city with amenities on every street, then you may find Amarillo a bit underwhelming, especially when you also factor in its high incidence of crime.
Either way, we recommend that you take a trip down to Amarillo to see what it's really all about before you decide to move.