Is El Paso a Good Place to Live? 10 Pros and Cons of Living in El Paso, Texas in 2023
Have you been thinking of moving and asking, "is El Paso a good place to live?" Before deciding, you should know the pros and cons of living in El Paso.
El Paso sits on the border of Mexico and the Rio Grande and definitely has some benefits along with a few downsides.
El Paso offers an irresistible Southern charm, mixing a huge variety of cultures, styles, and people, which makes it a unique and diverse city.
If you enjoy being soaked in sunshine, then you will fall in love with "The Sun City"! The reason behind this nickname is the wonderful climate of El Paso.
Living in El Paso pros and cons include affordability, hence, it is the perfect place to relocate to after retirement. It is also a good area for a family, with its low crime rate and excellent schools.
On the other hand, El Paso is a bit far from other major cities, endures pretty intense summers, and has major traffic jams that can be a buzz killer.
Let's dive into all the top pros and cons of living in El Paso, Texas and find out what this marvelous place has to offer.
Living in El Paso Pros and Cons – Top 5 Pros
1. The City is Very Affordable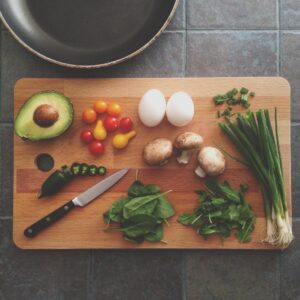 It would surprise you how much your dollar is worth in El Paso. If you love inexpensive living, this is the place to be.
Renting a place or buying a house here is surely less pricey than in other cities. In fact, the cost of living here is 1% lower than the Texas average, while the real estate prices and rental prices are about 16% lower.
Equally important, the prices of groceries, utilities, and transportation are lower than the Texas as well as the US average.
The pros and cons of living in El Paso are quite extensive, but affordability is surely an advantage that stands out.
2. Warm and Sunny Weather
El Paso certainly earns its nickname as "The Sun City," with an average of 297 sunny days per year. Yes, you heard that right! For sunlight lovers, this will be the perfect destination.
It is even the sunniest city in all of Texas.
Since the city is surrounded by desert, you won't be seeing much rain or snow around here, either.
Given such warm temperatures all year round, it only makes sense that El Paso is packed with a lot of outdoor recreation, too. Bring your sunglasses and sunscreen and enjoy!
3. El Paso Offers Plenty of Outdoor Activities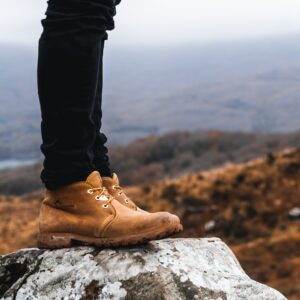 Who doesn't love a good mountain view and a hike? If you are an enthusiastic outdoor explorer, you will enjoy hiking, rock climbing, and trail biking in El Paso.
There is a huge selection of El Paso with scenic trails like McKelligon Canyon Road and Lost Dog Trail Head.
For those of us who are seeking a bit less intense recreation, there are also over 20 annual festivals in El Paso and plenty of historical landmarks that you definitely must visit.
So, is El Paso a good place to live for outdoor lovers, the answer would definitely be a yes.
4. The Education is Stellar
If you are still thinking, "is El Paso a good place to live?", consider the number of schools in El Paso that appeared on the U.S. News & World Report's latest rankings of the best high schools in the nation.
Parents who have school-age children will be glad to hear that El Paso public schools also get strong grades.
Education is very important for all families looking to move here and El Paso has an impressive selection of great schools.
You can rest assured that your children will be taught by top quality teachers and will gain all the required knowledge and skills here.
5. Crime Rates are Very Low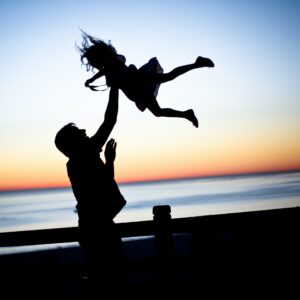 You will be relieved to hear that El Paso is quite safe and secure. A study from AdvisorSmith, which took data from the FBI, states that El Paso was ranked as the third safest large city in the nation.
Additionally, the metropolitan area's crime rates were lower than the national rate in 2020.
So, is El Paso a good place to live for those who prioritize finding a safe city? We think the answer is yes.
Living in El Paso Pros and Cons – Top 5 Cons
1. El Paso is Isolated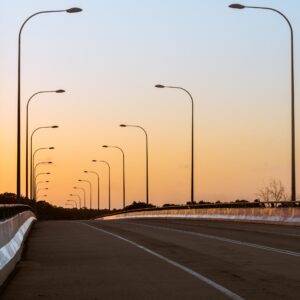 Thinking of going for a day trip to a nearby city? You won't be able to easily if you choose to reside in El Paso.
But, some people might like the fact that El Paso is like a private island and is geographically located hours from other big cities. The closest large city in Texas is San Antonio, which is roughly an eight hour drive away.
On the other hand, El Paso is only about nine miles away from the Mexican border. It is actually closer to the capital cities of four other states, than to the capital of its own.
2. Extreme Temperatures in Summer
Let's talk about the climate again. Living in El Paso pros and cons both include the hot weather!
While it is really sunny in El Paso, the heat in the summer can get quite intense. The hottest month is usually June, but July and August aren't far behind since the humidity slightly increases during that time.
The temperatures can reach 104 to 108 °F on the hottest days, which are usually in June.
If you are willing to cope with the heat, this is not going to be a deal-breaker for you. Keep your air conditioning on and relax!
3. Wages are Not Great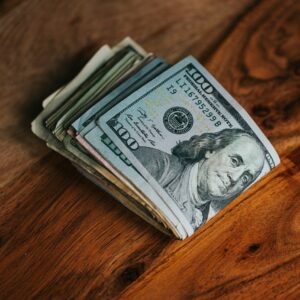 When thinking, "is El Paso a good place to live?", you may want to understand whether the taxes and income are suitable for the lifestyle you are looking for.
You should be aware that the average income of an El Paso resident is just $20,050 a year, while the US average is $28,555 a year.
Meanwhile, the median household income stands at $42,000 yearly, while the US average is $53,482 per year.
It also comes as no surprise that El Paso has the 13th highest poverty rate compared to other large US cities.
18.6% of the El Paso population lives in poverty, compared to the national average of 12.3%.
4. Job Options are Limited
What about the job market in El Paso, then?
Since El Paso is located right next to the border, finding a job related to customs and border protection may be possible.
However, even though the job market has been increasing by 1.9% over the last year, it is still not as strong as other labor markets in Texas and the availability of highly specialized high-paying jobs is limited.
You should be mindful of this con and research the job market in El Paso to understand if your qualifications and career plans will be a good match for employers here.
5. The Traffic is Terrible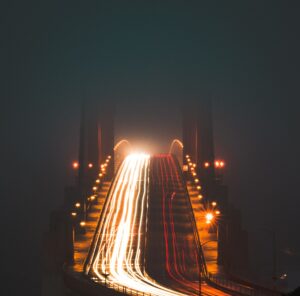 The last point on our living in El Paso pros and cons list that is a big problem is the traffic.
El Paso has a reputation for reckless drivers and huge traffic jams. Be prepared to budget more time for your drives, especially around rush hour.
Even though this might be annoying for most of us, there are ways to go around it. Is El Paso a good place to live despite the traffic congestion? That depends on your patience!
Is El Paso a Good Place to Live? Summary
Overall, is El Paso a good place to live? We think that moving to this city is a fantastic idea!
It offers lots of sunlight and beautiful scenery, so who wouldn't love that? You also get the feeling of big city life, without the big city prices.
However, there are several key aspects among all the pros and cons of living in El Paso that you will need to balance with your preferences.
Make sure that this is a place that would suit your lifestyle before relocating.