Is Lake Havasu a Good Place to Live? 10 Pros and Cons of Living in Lake Havasu AZ for 2023
Lake Havasu is a great place to visit, but is Lake Havasu a good place to live? We found the top 10 pros and cons of living in Lake Havasu AZ so that you can determine if moving to Lake Havasu is the right choice for you.
Lake Havasu City was incorporated in 1978 and its main draw is its massive 600,000 acre lake, which is quite a rare sight in the middle of a desert.
Since then, this community of 57,000 residents has blossomed into one of Arizona's premier attractions for everyone, from spring breakers to retirees.
We even named Lake Havasu as one of the best places to live in Arizona.
Is Lake Havasu a good place to live year round though? Let's find out with our in-depth evaluation of all the pros and cons of living in Lake Havasu AZ in 2023.
1. The Lake & The Great Outdoors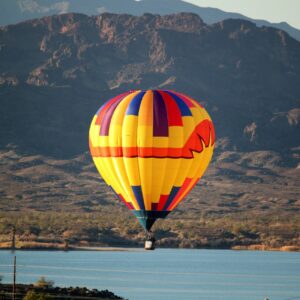 The primary reason why people move to Lake Havasu is to enjoy its serene lake and the surrounding nature.
This slice of paradise by the lake is the perfect place to beat the Arizona heat through swimming, boating, fishing, kayaking, and jet skiing.
The water is also warm virtually all year round, so you can take a dip at any moment.
Meanwhile, Lake Havasu City also offers several golf courses around the city as well as many hiking trails and off-roading adventures along the rugged terrain outside of the city center.
3. Strong Sense of Community
Lake Havasu City offers the feeling of a tight-knit, small town community that has attracted many young families as well as retirees.
The cozy Downtown District of Lake Havasu on McCulloch Blvd offers a charming little main street-like atmosphere with many locally-owned boutiques, cafes, bars, and restaurants that local residents often frequent.
There are also numerous events and festivals that take place every year in Lake Havasu that help to bring the community together.
For instance, there is the Havasu Half Marathon, Lake Havasu Boat Show, and numerous annual fishing events.
So, is Lake Havasu a good place to live for all ages? We certainly think so.
4. Great Selection of Restaurants and Nightlife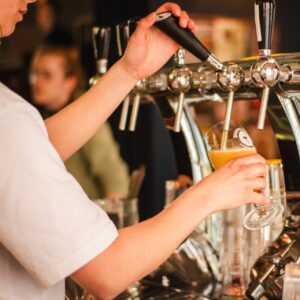 Despite being a little city of just under 60,000 residents, Lake Havasu's dining and nightlife scene packs a huge punch.
There are over 140 places to eat and drink in Lake Havasu with a choice of virtually every type of cuisine imaginable. Check out this list of the best places to eat in the city.
Lake Havasu also features several award-winning breweries as well as the only winery in northwest Arizona.
Meanwhile, Lake Havasu's legendary nightlife will be sure to please people of all ages. There are a countless number of bars, lounges, and nightclubs around the city, especially by the lake, where you can unwind and let loose.
You won't have another boring night staying in if you move to Lake Havasu City.
5. High Quality Home Options
Lake Havasu started as a planned community. Therefore, it offers many types of high quality homes in distinct neighborhoods that have been carefully developed.
You won't find any trailer parks in the core of Lake Havasu City. Instead, you will have your choice of well-constructed single-family homes and condos.
You will also have the choice of living on the waterfront or being nestled in a quiet neighborhood within the city.
Pros and Cons of Living in Lake Havasu AZ – Cons
1. Lots of Tourists
There are several negative aspects of living in Lake Havasu that you should consider before moving.
The first issue is the amount of tourists that visit the city. Lake Havasu is a hot destination for many vacationers who want to cool off by the lake during the summer as well as for snowbirds who want to stay warm during the winter.
So, be prepared for an influx of visitors throughout the whole year. That leads to extra congestion, both on the roads as well as at your favorite bars and restaurants.
Springtime can be the worst, especially if you do not care for rowdy behavior. Each spring, thousands of college students invade the city to enjoy spring break at Lake Havasu.
2. Oppressively Hot Summers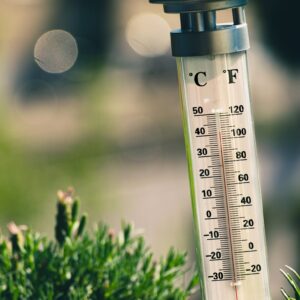 While we mentioned Lake Havasu's weather earlier as a pro, there is one season that can be a big con.
Lake Havasu's summers are notorious for being very, very hot. We really mean it.
The average highs from June to September are over 100 degrees. It is also common to reach 120 degrees in a heatwave during the dog days of summer.
No lake will be able to sufficiently cool you off with that type of heat.
3. Car-Dependent City
Another issue for those looking to relocate to Lake Havasu is that it is a very car-centric place to live. You will need to own a car to get around the city.
It is really not a place where you can walk or bike around easily. In fact, Lake Havasu's walk score is only a 15 out of 100, according to walkscore.com. It's bike score is not much higher, coming in at 29 out of 100.
So, this may not be the right place for those who like to access a city by foot.
Since everyone drives, traffic does become an issue, especially during tourist season.
4. Expensive Housing
While the cost of living in Lake Havasu is quite low compared to the rest of the state, its housing prices have been steadily climbing, especially in the last few years.
The current average home value in Lake Havasu City is now around $450,000 according to Zillow.
But, the good news is that you can still find many one-bedroom condos for under $300,000, although we are not sure how long those prices will last.
5. Limited Job Market
Lake Havasu is generally a city of leisure. Therefore, there aren't as many job opportunities here compared to other places like Phoenix.
In fact, you may struggle to find a solid, high-paying job in Lake Havasu City since there is just a smaller supply of good jobs.
There aren't any large companies that have their headquarters in Lake Havasu, nor are there many good manufacturing jobs here, either.
But, you will be able to find many tourism and services jobs if that is your specialty.
Pros and Cons of Living in Lake Havasu AZ Summary
We hope this list of the pros and cons of living in Lake Havasu AZ have given you more clarity on whether or not it is the right place for you to relocate to.
There are certainly many positive aspects of the city that make it very attractive, but you will need to weigh those against some of its limitations, such as its tourism and its hot weather.
Ultimately, is Lake Havasu a good place to live? If you have the right budget, have a good job secured (or you can work remotely), and can stand the heat, then we think that the answer is yes.