Is Waco Texas a Good Place to Live? 10 Pros and Cons of Living in Waco Texas
If you are going to move soon and you are asking yourself "is Waco Texas a good place to live?", then see all the pros and cons of living in Waco Texas we've found.
In fact, this in-depth evaluation of all the pluses and minuses of Waco will definitely help you understand if the "Heart of Texas" is the right place for you to relocate to, whether you're a fresh graduate, a family with children, a retiree, or a freelancer in search of a new city to settle in.
Known for its stunning natural beauty, its conveniently central position in the Lone Star State, and for the presence of Baylor University, Waco has a lot to offer for those who are willing to relocate and start a new life there.
However, there are also some negative aspects that affect the daily life of its residents and cannot be overlooked, such as the muggy summers, the extremely high property tax on houses, and the above average crime rates.
So, is Waco Texas a good place to live for all types of people? Let's discover the main pros and cons of living in Waco Texas and understand together if this is the right city for you.
Pros and Cons of Living in Waco Texas – Top 5 Pros
1. A City in the Center of Texas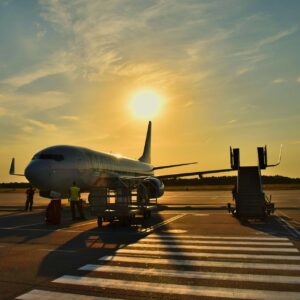 Living in Waco allows you to reach the busiest cities and airports of Texas in a really short time, making it super easy for you to catch an international flight or to go on a day trip to one of Texas' main cities.
In fact, thanks to its amazing centered position in the state of Texas, it is possible to reach Austin and Dallas and their respective international airports in approximately 1 hour and a half from Waco by car.
Meanwhile, Houston and its busy international airport is reachable in a bit more than 3 hours.
So, is Waco Texas a good place to live if you want easy access to all the top cities in Texas? The answer is a definite yes.
2. Natural Beauty All Around
If you're looking for a city where you can enjoy several outdoor attractions, then Waco is the right place for you to move to.
Waco offers a spectacular range of attractions for those who love being surrounded by natural beauty that can be enjoyed almost all year round thanks to a pretty mild climate.
Some of the main examples of the outdoor attractions that surround Waco or are located within the city are Lake Waco, which is a man-made reservoir where you can swim, the Cotton Belt Trail, which is a 2.5 mile hiking and biking track, and Cameron Park, which is a 400 acre municipal park where the two rivers Brazos and Bosque meet each other.
3. An Energetic City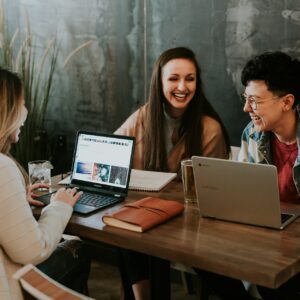 Known in the past as The Athens of Texas for the presence of numerous educational institutes, Waco is still home to several museums, schools, and Baylor University, which is the oldest operating university in Texas.
The presence of such institutions contributes to creating a vibrant environment around the city, rich in college-relevant amenities, and is one of the key factors of the really low average age of Waco.
Thus, if you're a young adult looking for colleagues and friends that share your feelings and experiences, then Waco is definitely a place that you could consider for the next chapter of your life.
Is Waco Texas a good place to live for families or retirees then? We still think so, since everyone can take advantage of the extra arts and cultural events that the university provides as well.
4. Below-Average Cost of Living
One of the main pros of living in Waco, Texas is the below-average cost of living compared to other cities in the state of Texas and at a national level as well.
Indeed, most goods and services in Waco are more affordable than in the rest of the country, such as groceries, dining, and health care.
If you take into account the broad range of services and amenities that are possible to find in Waco, it goes without saying that the overall livability and value that you find in Waco is definitely above-average.
5. A Friendly and Welcoming Environment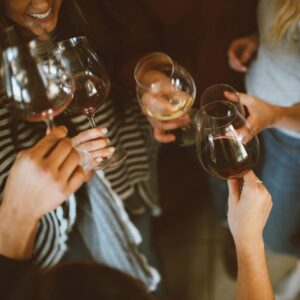 The last (but not least) main advantage of living in Waco, Texas is the "small city" environment that permeates throughout the community. People in Waco are friendly and welcoming, and this applies both to residents and to students at Baylor University.
Don't think about rushing if you're in the line at the supermarket because everybody will want to take 5 minutes more to have a chat with the cashier (or with you).
Also, don't feel awkward if somebody you've never met before wishes you a good day with a smile.
In Waco, this level of friendliness is totally normal, as people want to make you feel welcomed regardless of who you are.
Pros and Cons of Living in Waco Texas – Top 5 Cons
1. Elevated Crime Rates
The first negative aspect of living in Waco, Texas is its above-average crime rates. Even if the current data are showing an improvement for January 2022, Waco has quite a high crime rate, with respect to both violent crimes and property crimes.
Waco is a bit more dangerous than most of the surrounding cities, making the decision to relocate there a bit more complex, especially for families that are looking for a more secure place to live in.
2. Hot and Muggy Summers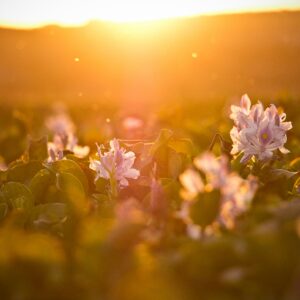 Another con of living in Waco, Texas is the muggy summers, where temperature routinely rises up to 96°F with an extremely high humidity rate of 70%.
On one hand, this means more moderate temperatures in the winter with less cold days, but on the other hand it may also sound like a nightmare for those who are not used to such heat and can find this kind of climate uncomfortable and overwhelming.
However, the different parks all around the city can help you mitigate the effect of the summer.
Is Waco Texas a good place to live if you cannot adapt to this intense level of heat? Probably not then.
3. Persistent Presence of Allergens
The weather in Waco is the root of another negative aspect that needs to be considered before deciding to relocate. Namely, the high amount and persistent presence of allergens in the air.
Excluding the muggy summers and few days of cold in the winter, Waco offers a pretty mild climate for the rest of the year that, although being also a perk, causes the early blooming of flowers and trees that results in long-lasting pollen dispersal.
If you're a person that periodically suffers from seasonal allergies, Waco may not be your favorite city in the world.
4. Limited Regional Airport
If you're into traveling or you often need to leave the state or the country for work, then Waco, Texas may not be your first choice to relocate.
The Waco Regional Airport, which is comfortably located approximately 20 minutes away from downtown Waco, only serves destinations within Texas and only has one airline (American Airlines) that exclusively operates from it, making it difficult for those that need to commute often and travel long distances on other carriers as well.
5. Texas' High Property Taxes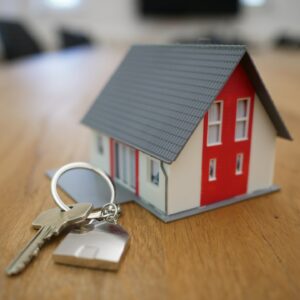 The last con that attracted our attention is actually a negative aspect that affects all of Texas, which is the high property taxes on houses.
On average, property taxes in Texas (and consequently in Waco) are higher than in the rest of the United States. That makes it more expensive and difficult to buy a house, despite the relatively low cost of homes.
If you're willing to relocate to Waco and you have the intention to buy a house rather than renting an apartment, this aspect cannot be overlooked as it may negatively affect your entire budget.
Is Waco Texas a Good Place to Live? Summary
We hope that these pros and cons of living in Waco Texas will help you decide if you want to move there or not. It is potentially a perfect city for people who love nature and culture. Relocating to Waco indeed has its perks and disadvantages.
We gave you the information, but we can't make the choice on your behalf. Is Waco, Texas a good place to live? The final decision is up to you.