Public Spaces Re-Envisaged – Practical Applications for The Next Generation
We are on the verge of a public space revolution as our society realizes just how vital these shared areas can be for promoting the vitality of our cities and of ourselves. Our opinion is that the previous approaches to planning public spaces will need to be heavily altered to truly suit the needs of our evolving, interconnected lifestyles.
We propose some practical options on how to incorporate new ways to develop public spaces and well as specific examples of what to actually include.
However, it must be recognized that there are no straightforward solutions to building the ideal public space. But, the fact that we can be open to strategizing for it and consider multiple perspectives will allow tomorrow's planners to draw from a greater number of ideas as they plan for each unique space.
Now is the time to start thinking about how to engage our communities and catalyze the plans for functional and sustainable public spaces. We need strong visions and prudent execution that will work for everyone involved, ranging from the design phase to its actual usage. Let's start to explore the opportunities for the next era of public spaces.
Please note that some links below are affiliate links, which means that we receive a small commission if you make a purchase through our links, but at no extra cost to you. Thank you in advance for your support!
Public Spaces – A Primer
We will quickly take this opportunity to define what is a public space. A public space is a physical area that allows people to access it without any barrier based on demographic or economic condition.
We take it a step further to posit that an effective public space actively entices and encourages people to make use of the place. People should want to use the area.
Historically, public spaces have taken shape in many forms, such as the classic piazzas of Italy or the commons that originated in Britain.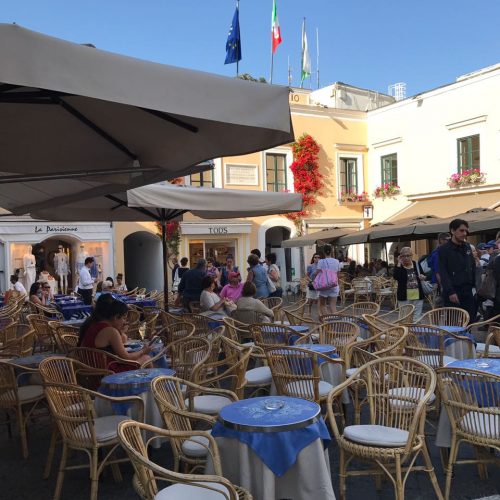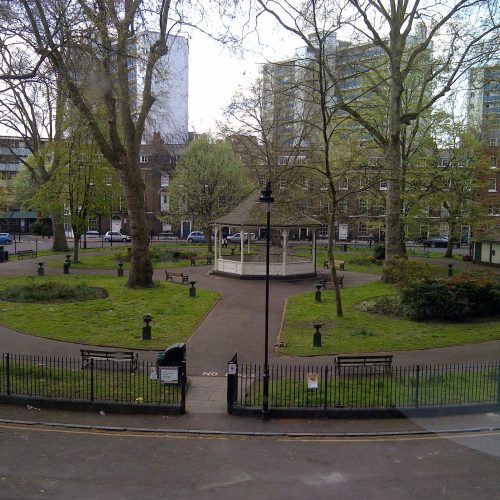 Today's public spaces have evolved into many different flavors, such as urban parks, beaches, squares, and markets. But, what was as simple as designating a piece of land and putting some benches in place has progressed into many more complex discussions on how or even why public spaces should be designed in the first place.
Is there enough equal access to the space?
Are all parts of the space functional?
Is the space sustainable?
How can we future proof the space?
There are no direct solutions to solve these concerns for both existing and future public spaces. But, we have been shown numerous, innovative approaches around the world that can provide a pool of ideas to draw from when thinking about how to optimize them.
Check out these resources for more details on design theories for public spaces:
The Necessity for Public Areas for Interaction
The need for public spaces has been well-documented. The concept of providing citizens a space to build their sense of community can be universally noted as a positive development. Public areas are where people can talk together. It is where children can develop new friendships. It could be where the elderly are encouraged to exercise. It is how businesses can thrive.
So, the question is not really why, but actually how? How do we generate and maintain this demand for a useful and sustainable location that is free for all to enjoy?
How to Develop the Next Generation of Public Spaces
It may not be enough to rely on just the local government to plan and promote the use of public spaces in the future. There is growing evidence that the ideal development should include many more facets of our society.
Diverse populations deserve diverse representation to ensure that a public space meets all its needs. This includes having a space or a series of spaces that provide the same level of access and benefits to all of its inhabitants.
A great way to mirror the needs of the population is to actually include them in the planning and decision-making process. What better way to hear and understand the needs of the people than by integrating them into the process? This bottom-up approach also supports a stronger locus of control within the community, showing that the people's voices matter and can translate into tangible results. It can also help capture the dynamic nuances among the generations that are rapidly emerging.
Compare that with a purely top-down approach, where plans are drafted with what is thought to be best for the community, but instead may be missing critical elements of the community's desires if they are not investigated deep enough.
Of course, we wouldn't want to recommend a development method that is too one-sided. In our opinion, the best technique would be to balance both sides together, blending the experience and passions of the locals with the expertise and innovative minds of the planners.
Another important aspect of how to ensure that public spaces are adequately supported is by incorporating the needs, and as a second step, the funding and support, of private entities. Privately owned public spaces have been gaining in popularity across the globe, pioneered by New York City and adopted by several other localities in places like Canada, Australia, and New Zealand.
The inclusion of the private sector could result in a victory for all parties if planned correctly. Companies can bolster their business (or at least their brand), while the people get a common area to use, all with limited or no need for public funding.
However, we think that the overall goal of public space development should not be to create a perfect area that is billed as a utopia or advertised as some sort of savior for the community. Rather, it would be wiser to think in more pragmatic terms and realize that good enough is actually better than great in this case.
The perfect project that drags on for years unfinished would likely be more detrimental to the public than a space that can be opened up quickly, since there would be more time to actually use the space. Additionally, the space could also be refined over time as its demand and usage rates are measured.
The main message would be to use what is available, in terms of physical space and materials, and take solace in the fact that it can evolve over time.
Workable Solutions for Future Public Spaces
We don't think the guidelines for the next generation of public spaces have truly been defined yet. But, we have many ideas of different elements to incorporate that can help support many projects for years to come.
Don't think of this list as an exhaustive guide, but rather a framework or checklist of cornerstone ingredients that can be mixed together to form a unique space.
Survival and Sustainability
From a pure utility point of view, one way to evaluate the effectiveness of a public space is to measure how much it is used. That can be calculated by the number of people it attracts and serves each year multiplied by the number of years it is open for use.
Therefore, longevity is an integral factor for building a successful public space. But, how can you ensure longevity? While there aren't any foolproof measures to guarantee its staying power, a public space can give itself stronger odds of survival by being easy to maintain.
That is where sustainability can play a big role. There are numerous short and long-term benefits to developing sustainable designs, but one that may be overlooked is its ability to actually endure time.
If nature can passively take care of the space (and actually strengthen the area), then upkeep costs and time spent to care for the space could be reduced. Cities and municipalities would need to worry less about the burden that the space is putting on its budget and therefore, may agree to keep it open for longer.
Of course, this assumes that the space remains enjoyable and continues to attract users.
Reuse It – Regenerate and Reuse
Keeping with the trend of sustainability, a good public area should strive to limit the use of new resources it requires to be created, especially when there are existing materials and buildings that could be used and incorporated.
A classic example would be the elevated subway line in New York that was regenerated into the High Line Park. Other abandoned buildings and structures could also be reused as a recreational area or as a part of a redeveloped building like a school or a market.
When a space is given the chance to integrate past relics, its planners should strongly consider doing so. It can also add to the unique flavor of the location.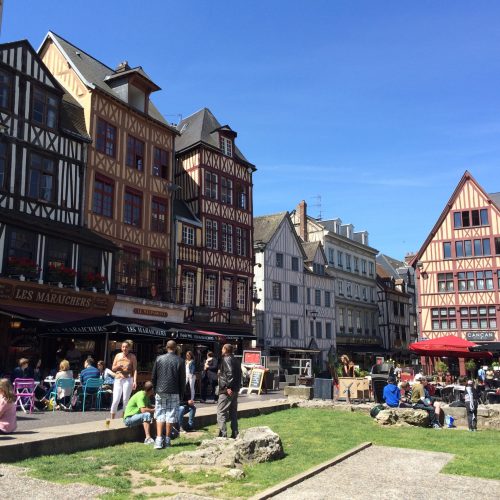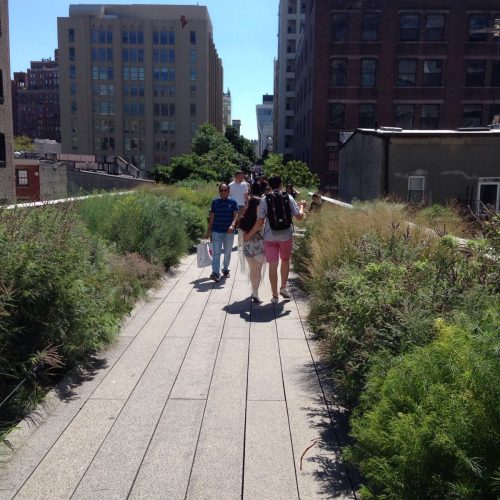 Mindful and Inviting Spaces
A good public space should make people feel like being in the space as opposed to going through the space. In our age of hyperactivity, the public space could represent the calm in a sea of chaos.
It should not feel like a rushed location, but instead is a place of tranquility that people seek to actually take a break from doing things.
This is especially critical for highly urbanized areas that offer very little respite from the flow of life.
The space is the destination.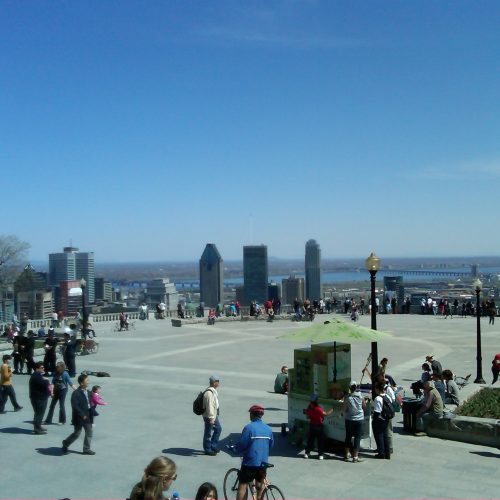 Any Time of Day
A key tenet to building a successful public space is to make it an inviting space throughout the whole day. That makes it potentially more useful to a wider range of residents and can combat crime that public areas may be prone to.
How can you achieve a constant demand for the area? Diversity of uses is one answer. Through offering mixed uses, you can expect different parts of society to use the location during different parts of the day.
Blending commercial stores and open-air markets into the space can make it an active location during business hours. Meanwhile, building recreational structures such as an amphitheater could allow for concerts, movies, or plays to take place in the evenings. The addition of sports fields could also ensure that the space attracts visitors at all hours, thus reinforcing its safety.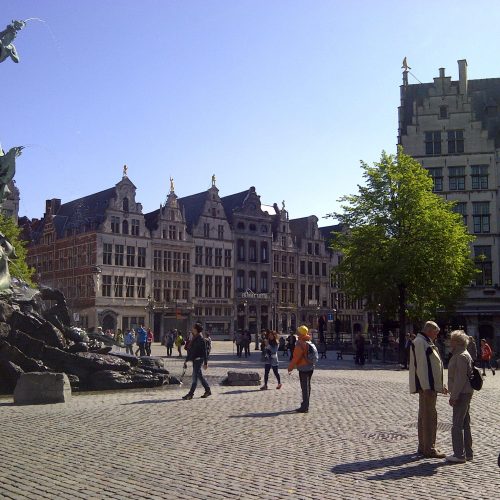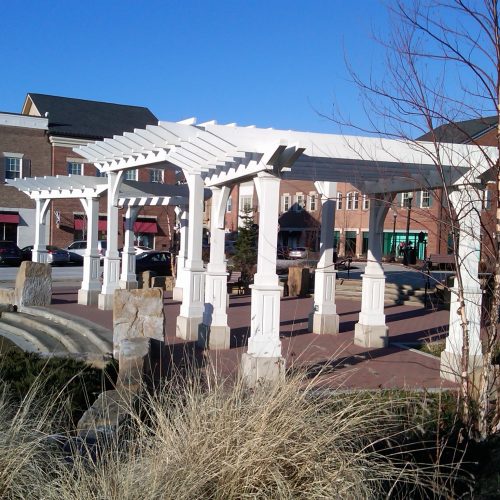 A Place to Sweat
We recommend placing a priority on supporting the development of physical health in local spaces. That could be in the form of playgrounds, grassy fields, running and biking trails, ping pong tables, or even gym circuits.
Ideally, the sports fields would also be multiuse and can cater to a variety of sports to appeal to more players and also make better use of limited space.
A basketball court could double as a soccer field or a volleyball court.
A baseball field could integrate a bocce court or a tennis court.
We have to realize that the wide-open expanses with dedicated fields for each sport is not sustainable in tighter spaces, especially in urban areas.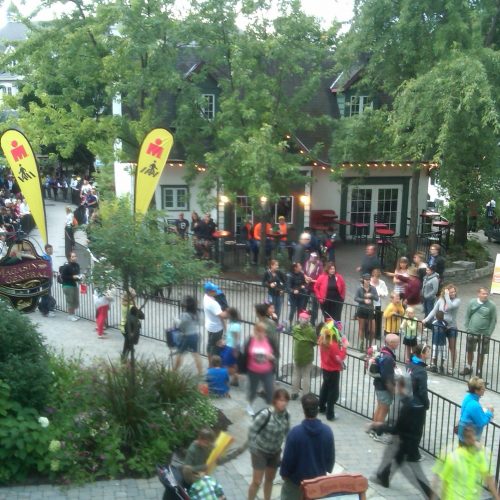 Green Oasis
Every public space should consider an element of nature in their design, as it has been proven to have a calming effect on people.
Extra green areas are also beneficial for our planet, so it can be an easy sell to include them (as long as the appropriate species of trees and plants are selected that can be easily maintained).
It doesn't just have to be trees and a grassy field. You could also get creative with nature to break up the mundanity by adding water elements, such as a fountain, pond, or streams, or even shared community projects like an urban garden.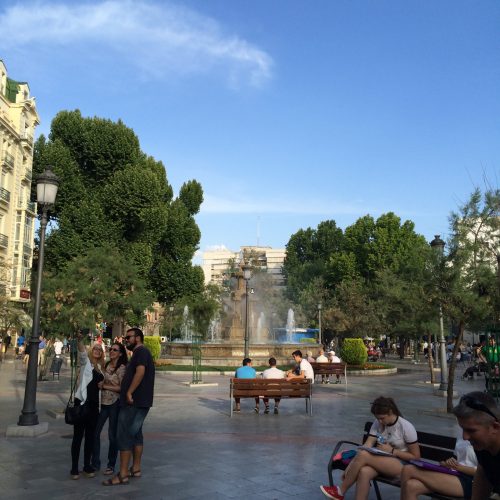 Vertical Space
Don't just limit your ideas to horizontal surfaces. There are many opportunities to reclaim and integrate vertical spaces into public areas. This is especially possible in dense, urban locations where nondescript walls rise from every direction.
Consider making a space more inviting and distinctive by adding urban art murals, waterfalls, or any sort of art installation created by local designers.
Moreover, vertical spaces provide an excellent opportunity to add some green elements, such as a vertical garden, which would help add to the calming, natural environment that we noted in the previous point.
Public Spaces as a Transit Hubs
Future public areas could be thought of as places that connect people to their neighborhood as well as to other neighborhoods. The rise of micromobility options and a stronger demand for public transit can help support this mentality shift for public space development.
You could start with developing a public space along each stop of a transit system. Then, you could incorporate short distance transport options like shared bicycles, electric scooters, and electric skateboards in each area.
Residents will come to learn that each transit stop is home to a plethora of transportation choices to finish their journey, with an endpoint that could even be the public space itself.
That could help citizens understand that these spaces stand for openness and mobility and therefore increase the uses of these spaces.
Inspire Through Design
Above all, tomorrow's public spaces should inspire. It should inspire its designers. It should inspire the person sitting there to realize what a wonderful place they live in. It should inspire a city to feed off of it.
We know that is a tall task to accomplish, but it is entirely possible. One way to achieve this lofty goal is to make the space distinctive. Make it strange. Make it the only one of its kind. Make it reflect the city's persona. Make it reflect the people's character. Embrace the unusual. Take some risks with the design and the contents.
It doesn't have to be perfect. Not everything will work. But, nothing is set in stone. The spaces are the community. The spaces are the people. They will change and will adjust with the flow of life, just like we all do.
Summary
We think that the next generation of public spaces for urban centers and small communities could all benefit from a different perspective than the way we have planned them up until now.
It will require new insights, partnerships, and outreach, but the output could be a resilient, multifaceted space that meets the needs and desires of the people.