The Quest to Find the Venice of South Carolina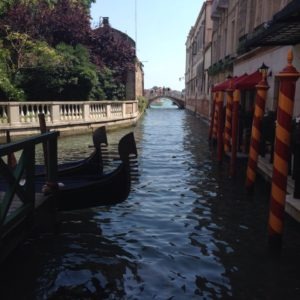 Surely, every state has a city that they would like to advertise as "The Venice of" their region, right? Amsterdam is sometimes referred to as "The Venice of the North." There is also the City of Venice in California and Florida. There is even the Venetian in Las Vegas, which is modeled after the original city in Italy (or is it the other way around?)
Either way, a comparison that is worthy to the allure of Venice is hard to beat. So, we figured that there must be a place in South Carolina that could remotely resemble the carefree vibes of the boaters and gondoliers that glide across the canals in Venice.
Our team set out to find a city that could call itself the Venice of South Carolina by doing some research and asking what the locals thought.
Please note that some links below are affiliate links, which means that we receive a small commission if you make a purchase through our links, but at no extra cost to you. Thank you in advance for your support!
The Requirements
What does it mean to earn the comparison title of "The Venice of"? First and foremost, we think the top criterion should be that the city integrates water into the majority of its lifestyle. There should be riverfronts, canals, lakes, or streams that play a significant role in the day to day activities of the community.
That means the residents should use the water as a source of transportation as well as a way to have fun.
We also think that a Venetian-type city should feel relaxed and promote a leisurely way of life. Venice is great for being a place where you can just walk around and enjoy without having an agenda.
Our choice for its South Carolinian counterpart should provide a similar atmosphere.
The Contenders
To figure out which city could be considered The Venice of South Carolina, we wanted to ask the people of South Carolina what they thought. But first, we had to identify some worthy options to pitch to our voters, since there are many hidden cities and towns that even the most deeply rooted native resident may not have heard of.
We found a mix of well-known, larger cities as well as some sleepy towns that we thought exude the Venice way of life.
North Myrtle Beach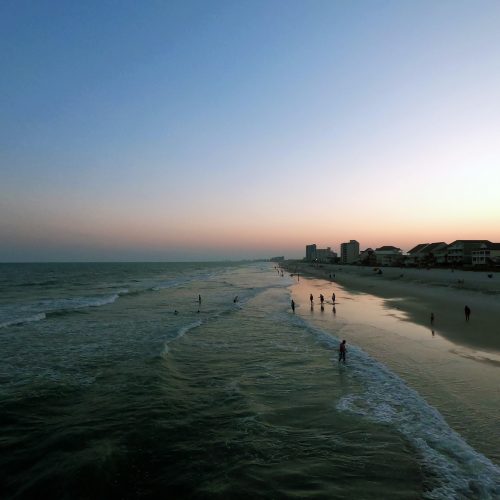 First, we have North Myrtle Beach, specifically around the Futch Beach area. This quiet neighborhood just northeast of Cherry Grove Beach was developed on House Creek and features a creek between each street.
As a result, virtually every house in this area has access to the water. If you look at the satellite images on Google Maps, you can even see that almost every house has a dock in their backyard.
Additionally, the aforementioned Futch Beach is within walking distance for all the residents in this community. That gives them the opportunity to enjoy both their canals as well as the Atlantic Ocean.
Conway
The next contender we have is Conway, which is a suburb of Myrtle Beach with roughly 17,000 people. While Conway does not feature the water as extensively as the area in North Myrtle Beach, it does feature a large lake, a multiple rivers, and a swamp within its city.
To make use of its aquatic nature, there is the Conway City Marina with enough space for about 60 to 70 boats. There is also the Conway Riverwalk, which is a park and walkway right along the Waccamaw River.
There is also a nice little Main Street that runs through the center of Conway that features stores and restaurants.
Yacht Cove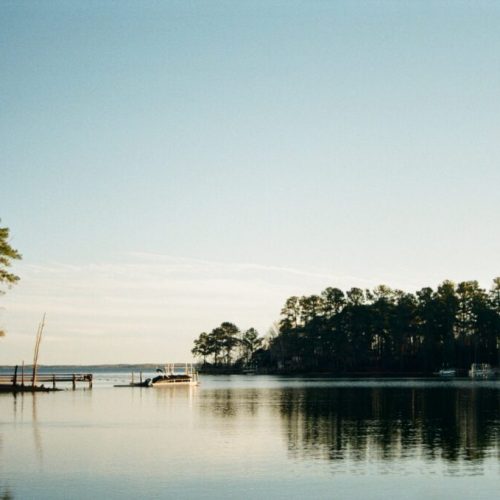 Yacht Cove is a small residential area that sits right on Murray Lake in the center of the state. It is officially a neighborhood of Columbia and, as its name implies, Yacht Cove heavily caters to the yachting and boating life.
In the center of town, there is the Windward Point Yacht Club, while the Columbia Sailing Club is also just down the lake.
There is nearby Pine Island, which is a private park and recreational island that contributes to the relaxing nature of the community. Meanwhile, there are also a bunch of small cul-de-sacs around the lakeshores that have houses with docks directly onto the water.
Lake Murray Shores
On the opposite side of Yacht Cove on the western part of Lake Murray is Lake Murray Shores. It does not offer any commercial boat clubs, but features many neighborhoods and homes that are right on the lake.
Every house seems to have a private dock right in its backyard and residents can enjoy Lake Murray as well as the smaller offshoots of the Saluda River.
Lake Wylie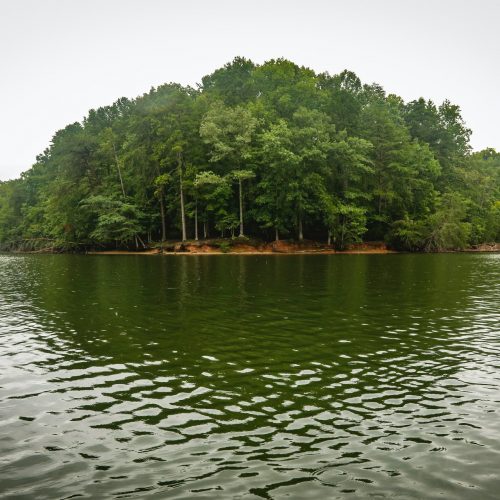 Finally, there is Lake Wylie, an 8,000 person town on the border of North and South Carolina about 30 minutes from Charlotte. The city of Lake Wylie sits on Lake Wylie, which is more of a river that divides the two states.
This peninsula community offers several yacht clubs, such as the Pier 88 Yacht Club and Destination Boat Club, as well as a restaurant with a dock, Papa Doc's Shore Club.
Similarly, there are many homes right on the water with their own docks. There are also two commercial districts in Lake Wylie with numerous restaurants and even a Dollar Tree.
The Discussions
We asked 132 people in an online poll about their thoughts on Venice in general and their pick for the city that feels the most like Venice. To help them deduce, we also provided them with the descriptions of each city from above. We also captured their comments as well. Here are the results:
Have You Been to Venice, Italy?
| | |
| --- | --- |
| Response | Percent |
| Yes | 18% |
| No | 82% |
Would You Live in a City With No Roads for Cars?
| | |
| --- | --- |
| Response | Percent |
| Yes | 27% |
| No | 73% |
Which City in South Carolina Is Most Like Venice, Italy?
| | |
| --- | --- |
| City | Percent |
| Lake Wylie | 38% |
| Conway | 27% |
| North Myrtle Beach | 25% |
| Yacht Cove | 8% |
| Lake Murray Shores | 2% |
Here are some of the comments:
"Lake Wylie is probably the most similar to Venice. I live about 20 minutes from there and it is well known among boaters. They even have restaurants where you can park your boat."
"We sail by Lake Wylie all the time. I think it is most like Venice if you consider how easy it is to get around by boat over there."
"In Conway, you can take a boat up the river to get from the marina up to the other parts of town, so it's kinda like Venice where you can use the canals to get everywhere."
"We live in Myrtle Beach, so we've been to Conway a few times. Each time we are there, it feels like a small, relaxed town that makes use of the water. They have several marinas and the Ocean Fish Market, so it feels like a port town there."
"North Myrtle is a great little community with parts that remind me of Venice. A lot of those neighborhoods have their own canals and it is easy to get on the ocean from there."
The Results
Based on our survey, it seems that the residents of South Carolina were most impressed by Lake Wylie as the best stand-in for Venice in their state.
We agree with their choice, as Lake Wylie not only offers many private homes with docks directly on the lakeside, but it also has a lot of commercial activity just like Venice.
Therefore, after our exhaustive search, we proclaim Lake Wylie as the unofficial Venice of South Carolina!