Sacramento vs Los Angeles – 2023 Living & Travel Comparison Guide
For those of you that are thinking of visiting or moving to California, check out our comprehensive comparison guide between Sacramento vs Los Angeles.
In one corner, we have Sacramento, which is the capital of California. With a population of about 520,000 people, it is one of the fastest-growing major cities in California.
In the other corner, we have Los Angeles. It is the largest city in California and second-largest in the US after New York City. It has a population of almost 4 million residents and is home to Hollywood and some of the best beaches on the West Coast.
Both Sacramento and Los Angeles also made our list of the 20 best places to live in California.
Now, you may be wondering what's all the fuss about when comparing Los Angeles vs Sacramento. They don't seem to have much in common on paper.
But, we found many similarities and differences that can help you decide where to relocate to or travel to next.
So, let's take a closer look at the distinctions between Los Angeles vs Sacramento so that you can make your choice.
1. Sacramento vs Los Angeles – Overview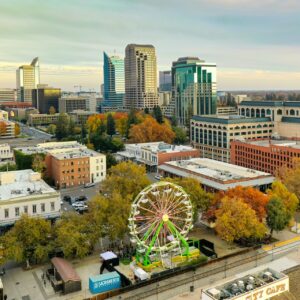 Let us start with Sacramento. As we mentioned, it is the capital of California and the largest city in Sacramento County in Northern California.
The city is home to the California Legislature and the Governor of California, making it the political center of California.
Sacramento is a relatively affordable city that offers many outdoor activities and things to do around the city. Furthermore, it is just an hour and a half from San Francisco and only 2 hours away from Lake Tahoe.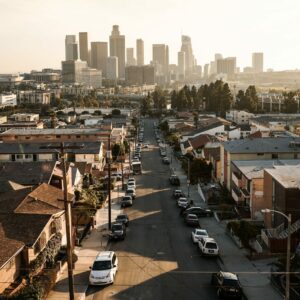 Meanwhile, Los Angeles is one of the true gems of the US and is famous worldwide. Tell us what you wish for and you can surely experience it in Los Angeles.
The city is much larger than Sacramento as it covers about 469 square miles. It also has a Mediterranean climate and offers a great variety of outdoor activities.
When speaking about Los Angeles vs Sacramento in terms of their walkability and bikeability, Walk Score gives us these ratings:
Sacramento – Walkability: 49

Los Angeles – Walkability: 69

Sacramento – Bikeability: 67

Los Angeles – Bikeability: 59
Not the best results, but certainly a lot better than some car-dependent city centers.
2. Sacramento vs Los Angeles – Climate
What about their weather? Are there any major differences between Sacramento or Los Angeles? Surprisingly, yes. And, it can be a significant factor when choosing one of these cities.
Los Angeles offers a comfortable Mediterranean climate, with warm temperatures and plenty of sunshine. Thanks to its proximity to the Pacific Ocean, the city receives a decent amount of rain to keep the weather pleasant without being exposed to the super-hot semi-arid temperatures.
Depending on the month, the average temperatures in Los Angeles are somewhere between 68°F and 90°F.
Meanwhile, Sacramento has a hot-summer Mediterranean climate with hot, dry summers and mild to cool winters. The weather is relatively constant and predictable, while the annual mean temperature in Sacramento is around 61°F.
Though summers are pretty hot, the sea breeze which comes through the Sacramento–San Joaquin River Delta can moderate the temperatures.
3. Sacramento vs Los Angeles – Cost of Living
Now we take a look at the cost of living. Here, we may see the biggest differences in our comparison between Los Angeles vs Sacramento.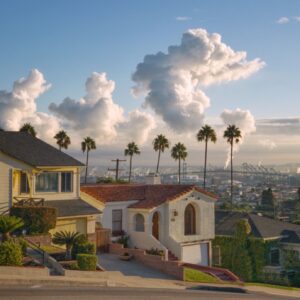 Overall, Los Angeles is about 45% more expensive than Sacramento, which is quite a lot. And though the costs for food, groceries, and utilities are almost the same, it is housing that creates this large gap.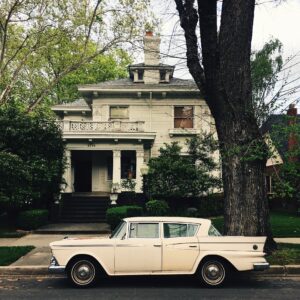 Homes in Sacramento cost around $400,000 to $500,000 these days. Meanwhile, in Los Angeles, the average home is valued around $900,000 to $1,000,000.
That's about a 100% difference between these two cities.
So, if you have the money and you know you can afford it, moving to Los Angeles can be a great idea. Otherwise, think twice before making such a decision.
4. Sacramento vs Los Angeles – Job Market
If you try to decide between Los Angeles vs Sacramento in terms of career opportunities, then check out these following facts.
The job growth in Sacramento has been positive recently, with a 0.7% rise over the past year. The average salaries here are about $50,000, and the income per capita is about $28,671, which is less than the national average of $31,177.
Sacramento's unemployment rate is around 7.7%, but the city is growing fast, so there should still be many job openings in the future.
In Los Angeles, job growth is also quite strong and average salaries are around $50,000 as well. Although the unemployment rate is about 10.6%, Los Angeles is known to attract many top companies where you may be able to find a job.
A big downside we can observe is the ratio between average salaries and housing in both cities, which can become a struggle if you don't land a higher-paid job in Sacramento or Los Angeles.
If you are interested, we wrote a whole article on what is a good salary in California in 2023 for different cities across the state to give you a better idea of what to look for.
5. Sacramento vs Los Angeles – Things to Do for Travelers
As a tourist, the decision may be obvious when choosing between Los Angeles vs Sacramento. But, don't rush to a conclusion quite yet, especially if you factor in their value for money as well.
Many people overlook Sacramento as a travel destination. But, the city can surprise you. It's more of a family location with a great range of exciting activities.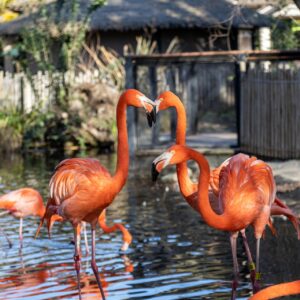 If you enjoy learning while traveling, Sacramento offers many historic attractions, museums, tours, day trips, and excursions.
For example, you can also check out the Sacramento Zoo or enjoy a lovely restaurant or shop in the historic district of Old Sacramento.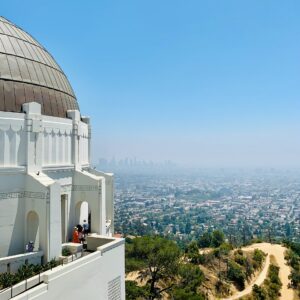 How about the things to do in Los Angeles? It is actually tougher to find something you can't do in this city. We know it's one of the most popular tourist destinations and is near Hollywood and Beverly Hills and offers an almost limitless list of amenities for visitors.
But, remember that activities will likely cost more in Los Angeles vs Sacramento.
6. Sacramento vs Los Angeles – Things to Do for Residents
Sacramento is one of the most affordable large cities in California. The prices here are lower than in other major cities, so it can be a great place to settle down.
It's been experiencing a full expansion and development in both quantity and quality. So, it can offer attractive job or business opportunities and will continue to develop many places for leisure and entertainment.
On the other hand, living in Los Angeles comes with some major pros and cons. Of course, it's a city of opportunities and is a great place for active people, artists, and dreamers.
However, you would need to stomach the high housing costs, excessive traffic, and the competitive job market.
7. Sacramento vs Los Angeles – Culture
In the last round between Los Angeles vs Sacramento, we will dive into their cultures.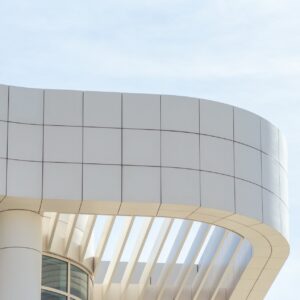 Los Angeles' culture is rich and ethnically diverse. The city is famous for the cinematic culture of Hollywood. But, there are other things that stand out like its cuisine, arts, sports, architecture, and music scene.
Sacramento also offers a diverse culture that reflects a sensational mix of a rich past and progressive present that points it towards a bright future. Sacramento also features some strong subcultures that represent some large ethnic groups.
Sacramento vs Los Angeles – Summary
Which city would you choose to visit or move in between Los Angeles vs Sacramento? Are you looking for the attractiveness and liveliness of Los Angeles or do you prefer the more affordable and down-to-earth atmosphere that Sacramento has to offer?
No matter which one you choose, we believe that both cities are lovely and worth visiting and relocating to. It will just depend on your preferences and the lifestyle you seek in the Golden State.