Why is Vail So Expensive in 2023? 4 Main Reasons (Explained)
Why is Vail so expensive in 2023? We took a deep-dive into the data to uncover all the reasons that make this dreamy mountain town so expensive.
Vail is well-known across the globe as one of the best ski destinations, but this experience has become more and more costly. Since Vail is a place to see and be seen, it attracts many people who can spend without thinking during their ski vacation.
We even ranked Vail as the 14th best city in the whole Rocky Mountain State.
But, why has it become so unaffordable and will it continue to be out of reach?
We investigated this question by looking into all the relevant data regarding Vail and its ski resorts to determine what has been driving its reputation as an expensive vacation hotspot.
So, let's take a look at our results to answer the question of "why is Vail so expensive?"
Why Is Vail So Expensive? – Background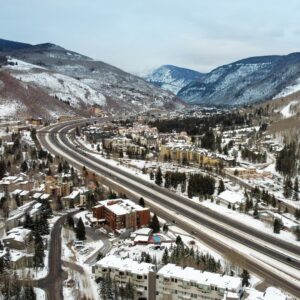 Vail is a legendary upscale ski resort in Colorado that is located in the heart of the Rocky Mountains only 100 miles away from Denver.
The resort town was founded back in 1962 by Earl Eaton and Peter Seibert. The two investors decided to build a charming little town in the style of a tranquil Alpine village like those found in Europe.
Each year Vail hosts a number of exciting events, including the Burton US Open, which is one of the biggest snowboarding events, in the winter and GoPro Games in the summer.
The world-class events, the high-quality skiable terrain, and, of course, the atmosphere of a luxurious Alpine getaway have all combined to turn Vail into an extremely expensive place.
However, in 2023, the prices might rise even more. We all know that ski passes, spending nights at the resort, and dining experiences have always cost a small fortune here, but what exactly makes these prices go up?
Why Is Vail So Expensive? – Ski Passes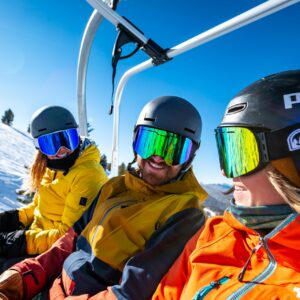 One of the major expenses to any ski trip are the ski passes. Epic Pass is a ticket pass that gives you access to multiple ski resorts like the one in Vail. Such season passes are the most profitable product at Vail Resorts.
In 2021, the then-CEO of Vail Resorts Inc. announced that the company would bring the prices for the passes down by 20%. But even with such a discount, the ski passes were priced at around $799.
This didn't stop roughly 2.1 million people from coming to stay at the resorts.
Vail wasn't exactly ready for such an influx, so a lot of guests ended up having a disappointing experience as the mountains were way too overcrowded.
Therefore, Vail Resorts took these critical reviews into consideration.
However, instead of bringing the prices up, they have decided to hold the prices of the Epic Pass down for another season and simply hire more staff.
The sales opened on March 21 and the prices started at $841 as the company's CEO says that the price jump is due to inflation.
In any case, that is a lot of money and the cost of the ski passes is certainly one of the main answers to the question "why is Vail so expensive?"
Make sure to get your hands on one beforehand as the prices can start increasing in larger increments as the season approaches.
Why Is Vail So Expensive? – Epic Lift Upgrade
In September 2021, Vail Resorts announced a $320 million Epic Lift Upgrade. This is the company's biggest single-year investment in the area.
The main objectives of the project include increasing uphill capacity and reducing the waiting time. During the next few years, the company is planning on installing 12 brand-new high-speed lifts, a high-speed gondola, multiple fix-gripped lifts, and plenty of other lift upgrades.
All these projects are planned for the 2022-23 ski season. Of course, these multimillion dollar plans are actually sponsored mainly by the resort visitors who choose to spend their time in one of the Vail Resorts.
So, why is Vail so expensive? Because the company that owns a lot of establishments in the area is actually trying to take the guests' experience to another level, which seems necessary considering the underwhelming 2021 ski season when the guests spent the majority of their time waiting in lines instead of skiing.
Why Is Vail So Expensive? – Operational Costs
While there are a lot of cool things happening in Vail during the warmer time of the year, the place is best known for being an amazing ski resort. And that is one of the main things that is going to make your vacation so expensive.
Even in the summer, a large chunk of the money earned by the resorts is spent on preparing the area for the winter season. This comes as no surprise as the ski season is the time of the year that brings the resorts the largest portion of their income.
The truth is that the maintenance of a ski area requires plenty of resources.
People love to ski and ride on groomed terrain and it takes not only hundreds of people to take care of the land, but also plenty of snow machines (some of those cost more than a house, by the way).
Talking about the staff, labor costs have been going up as well.
Vail Resorts are willing to invest more in employee housing and are also planning to provide a $20-per-hour minimum wage, which is 25% higher than the previous $15 per hour wages in the past.
The company will also have to hire a lot more staff members. One of the main reasons why a lot of resorts have failed to deliver a top-notch guest experience in recent years is simply because they didn't have enough employees.
Operating lifts, keeping the building nice and toasty, and making snow are all things that require a lot of resources.
Additionally, operational costs are constantly going up as a result of inflation as well.
Another financial risk that you might not have known about is wildfires. In case of a fire, the losses would be enormous.
That's why Vail Resorts choose to splurge on annual wildfire insurance.
Why Is Vail So Expensive? – Glamorous Image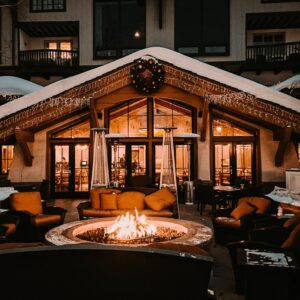 Anyone who decides to take a trip to Vail should be prepared to pay for the town's glamorous image. When the world began finding out about the spectacular skiing areas in Colorado, a lot of companies saw an opportunity.
You wouldn't be able to make a lot of money on the T-bar and rope tow alone. Therefore, businesses started looking for a way to sell something bigger to their audience.
That's how luxurious lodges, restaurants, and the magnificent resort village emerged. Companies knew that there would certainly be people who could pay for all this glamor.
As a result, nowadays, taking a trip to a ski resort is not just about improving your ski skills. It's also about increasing your prestige and spending some time in an upscale environment.
So, in the end, you are paying for a beautiful Alpine dream. And, perhaps, that's not a bad thing after all (if you can afford it, of course).
Why Is Vail So Expensive? – Summary
We hope this in-depth analysis on why Vail is so expensive has shed some light onto the main reasons why this mountain town will put a dent into your wallet.
Ultimately, it's all about maintaining its image and providing the best experience for its visitors.
But, it certainly can be worth it to be a part of its magical atmosphere anytime throughout the year.