Bay Area vs LA – An Honest Comparison Updated for 2023
We compared all the details between the Bay Area vs LA to give you the inside scoop on what these Californian areas offer in 2023 for living or visiting.
We have to admit that this is a tough battle deciding between two of the most popular locations in The Golden State.
We will try to make things a bit easier for you by giving you some in-depth details about each area.
Through our unbiased research, we have come up with six criteria to describe each location. These are reputation, climate, cost of living, job market, and things to do both for travelers and for residents.
So, let's take a closer look at each category to see if you belong in the Bay Area or LA.
1. The Bay Area vs LA – Overview
Let's begin our comparison between the Bay Area vs LA with a quick background on each region's location and population.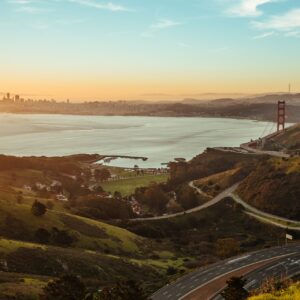 The Bay Area, also known as the San Francisco Bay Area, is a region of Northern California that is made up of about 9 counties (depending on who you ask) that surround the waters of the San Francisco Bay.
It covers about 7,000 square miles and houses a population of around 7.8 million residents.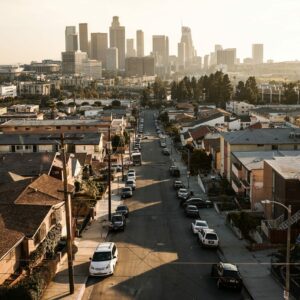 Meanwhile, LA, also known as Los Angeles, is the largest city in California and the second-largest in the US.
It is much denser than the whole Bay Area, with a population of around 3.9 million people squeezed into just 500 square miles.
When comparing LA vs Bay Area in terms of their walkability and bikeability, Walk Score shows us these ratings:
Bay Area – Walkability: 89

LA – Walkability: 69

Bay Area – Bikeability: 72

LA – Bikeability: 59
It is clear that the Bay Area, especially San Francisco, is a much more pedestrian and biker-friendly region than Los Angeles. The majority of downtown San Francisco, San Jose, and Oakland can be easily navigated by foot or by bike, while only some limited parts of LA are truly walkable.
Therefore, we definitely recommend a car if you are headed to LA.
2. The Bay Area vs LA – Reputation
Now, let's compare the vibe and culture of each region to see if you would fit in more in the Bay Area or LA.
What is the Bay Area best known for? Too many things. Let's start with its almost perfect climate for those who don't want to get roasted by the heat found in the central or southern parts of the state.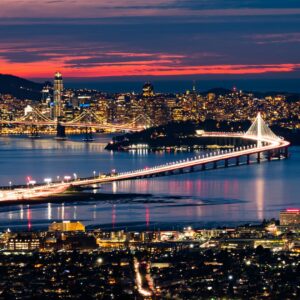 Of course, the Bay Area also offers The Golden City of San Francisco, with its variety of cultural events, top-level cuisines, and diverse population.
We even listed San Francisco as one of the top cities in all of California for 2023.
In addition, there is Oakland, also called "San Francisco's Brooklyn" and San Francisco's sister city.
And, yes, of course, there is the tech-savvy Silicon Valley, where tech gurus create their magic.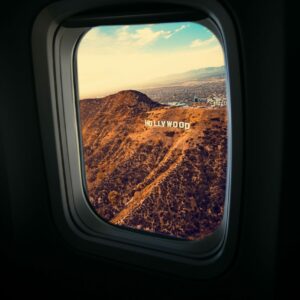 Meanwhile, the reputation of LA goes far beyond its borders. The City of Angels or La-La Land is one of the most famous cities in the world.
LA is the home of Hollywood and is the cinematic hub of the US. As such, LA is home to many celebrities that you can spot in areas like Bel Air and Malibu.
To summarize, the vibe in the Bay Area is very relaxed and inclusive. In addition, the tech industry has had a heavy influence recently, which has contributed to a faster, more energetic pace around the area.
Meanwhile, LA is known to be where the glamorous go to see and be seen. It offers a wide mix of cultures within its different neighborhoods, where you can eventually find your comfort zone. The beach culture and surfer vibes generate a slower pace in LA vs Bay Area these days.
3. The Bay Area vs LA – Climate
Let's take a closer look at the weather that you can expect to run into in the Bay Area vs LA.
The Bay Area is located in a warm-summer Mediterranean climate zone, with warm to hot and dry summers and mild to cool winters.
The Bay Area's diverse topography creates many microclimates that can result in vast differences in temperatures and climate over short distances.
Generally, average highs in the Bay Area range from 55°F in the winter to around 75°F to 85°F in the summer. However, San Francisco itself is known for its very mild summers that only reach highs of 70°F on average.
On the other hand, LA features a Mediterranean climate that receives just enough annual precipitation to avoid being labeled as a semi-arid climate.
The city has warm temperatures all year-round that range between 68°F and 90°F.
The Bay Area experiences about two times more rainy days than LA. For example, San Francisco receives about 70 days of rain per year, while you can expect only 34 days of rain in LA on average.
4. The Bay Area vs LA – Cost of Living
When you compare the Bay Area vs LA head-to-head, we see that LA is generally 35% less expensive than the Bay Area.
It's not hard to guess that most of the difference is due to housing costs.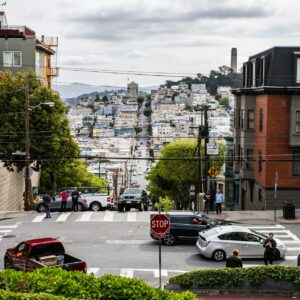 Overall, the cost of living in the Bay Area is 105% higher than the national average, which is a huge disparity. The typical value of homes in the Bay Area is around $1,500,000 to $1,600,000.
Still, there are more affordable locations around the Bay like in Oakland or the northern suburbs of SF.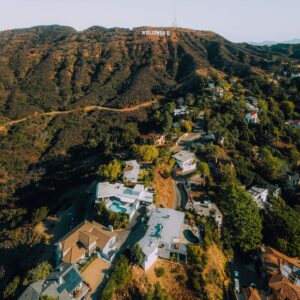 On the other hand, the cost of living in LA is 50% higher than the national average, while home values in LA are about $900,000 to $1,000,000.
Looking at these prices, you should check your bank accounts and think twice before deciding on the Bay Area or LA. But, LA can ultimately come out to be the better deal.
5. The Bay Area vs LA – Job Market
The average salary in the Bay Area is around $80,000. The job growth has been positive and the future job growth is expected to be about 39% in the next 10 years, which is higher than the national average.
The region is bolstered by the excellent paying jobs around Silicon Valley, with big tech corporations like Apple, Meta, and Google leading the way.
Meanwhile, the average salary in LA is around $49,000. Though the job growth has also been positive, the unemployment rate here is higher than the national average, at 11% vs 6%.
The lower salaries and higher unemployment rates in LA may be a reflection of its "struggling artist" crowd that may be taking lower paying service jobs while looking for their big break.
Still, the expected job growth in LA is predicted to be about 34%, which is slightly higher than the US average.
Before moving to one of these regions, you should familiarize yourself with what salary you need in California to provide you with a good lifestyle.
Our research article breaks down the necessary salary levels with detailed budgets for every major Californian city.
6. The Bay Area vs LA – Things to Do for Travelers
There is no chance you will get bored when visiting one of these two places.
The Bay Area is enormous and you have numerous attractions to visit or to do. While there are the world-famous stops like the Golden Gate Bridge or a trip to Napa, there are also specialty museums like the Walt Disney Family Museum or The Gregangelo Museum.
There are also historical sites like Alcatraz Island and The Jimi Hendrix House that you can explore as well.
Let's not forget about the nightlife in the Bay Area, either. San Francisco is home to many world-class restaurants, bars, and lounges, while San Jose and Oakland also offer some excellent dining and drinking experiences.
What about LA? The first destination is Hollywood. You can't miss the chance of taking some cool pictures of its sign. Just check before to see where some of the best views of the Hollywood sign are.
You can choose from so many things to do in LA, like attending a concert at the Walt Disney Concert Hall or taking Photography Tours in Los Angeles.
Or, maybe you wish to see your favorite stars on a Hollywood Sightseeing and Celebrity Homes Tour by Open-Top Bus?
It all comes down to your wishes and imagination.
7. The Bay Area vs LA – Things to Do for Residents
There is always something residents can do in either area, such as visiting galleries and museums or attending community events like farmers markets or festivals.
The Bay Area is one of the most attractive areas in the US. Many people wish to live here thanks to its strong job market, diversity of cultures, proximity to nature, and access to plenty of outdoor activities.
The Bay Area is close to the Yosemite National Park and Muir Woods National Monument. The famed Napa and Sonoma Valley are just an hour north of San Francisco as well.
There are also beaches nearby as well, although they may not be as warm as the ones found in SoCal. For instance, Bay Area residents can hop over to Half Moon Bay to enjoy swimming in the Pacific Ocean.
Meanwhile, LA offers many notable events every month through the year. It also features many impressive parks across the city, such as Echo Park Lake, Elysian Park, and Lake Hollywood Park.
Of course, there are its legendary beaches that residents can take advantage of as well. You can take your pick among some of the world's finest beachfronts, like Laguna Beach, Huntington Beach, and Santa Monica.
Los Angeles is also home to 12 professional sports teams, so you'll always be able to watch a live game virtually anytime of the year.
Ultimately, you can always find something interesting to do when living in the Bay Area or LA.
The Bay Area vs LA – Summary
It is not easy to decide between the Bay Area vs LA for those wishing to travel or to relocate.
But, we hope that this detailed guide can give you all the information necessary to let you know if you are more of a Bay Area or LA type of person.
They both have their pluses and minuses, but you really can't go wrong with either choice as both deliver a certain charm that cannot be found anywhere else in the world.