San Francisco vs San Jose – Full Comparison & Difference in 2023
This comprehensive comparison guide will give you the inside scoop about San Francisco vs San Jose, including all the latest changes now in 2023.
These cities are just two of the best ones to live in the Golden State, as we have written in our latest article.
Here, we distilled all of our research into seven main categories, where we compared the most important features of San Jose vs San Francisco and highlighted all the similarities and differences between these two main hubs of the Bay Area. The categories we chose are:
Overview

Reputation

Climate

Cost of Living

Job Market

Things To Do for Travelers

Things To Do for Tourists
Both cities are quite similar in many aspects, such as their great climate, liberal atmosphere, and extremely high cost of living.
But, these two cities also have some significant differences between them that may help sway your decision, whether you are a future resident or a tourist looking to stay in one of these places.
So, follow us on this journey throughout the Bay Area and see if San Jose or San Francisco fits you best in 2023.
1. San Francisco vs San Jose – Overview
To start this comparison between San Jose vs San Francisco, let's begin with the basics.
These are two of the main cities of the San Francisco Bay Area, which is home to more than 7 million people.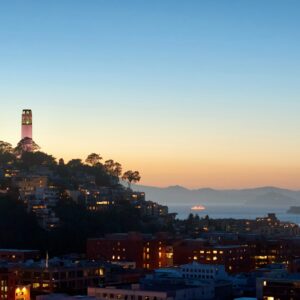 San Francisco is located on the tip of the peninsula that separates the Pacific Ocean from San Francisco Bay, while San Jose is situated at the southern end of San Francisco Bay.
They are only about 40 miles apart, which is roughly a 1 hour drive, depending on traffic. The drive would take you through the west side of the Bay Area and through major Silicon Valley cities like Palo Alto and Mountain View.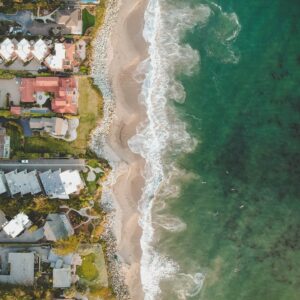 But, San Jose is much closer to Silicon Valley for those who want to live close to their new job opportunity.
For example, downtown San Jose is just a 15 minute drive away from Apple's headquarters in Cupertino, while the commute from San Francisco would take around 45 minutes.
If we look at the population of each city, we see that San Jose is actually bigger than San Francisco.
San Jose is home to just over 1,000,000 residents, while San Francisco has a population of roughly 870,000 people.
In fact, San Jose is the 10th most populated city in the US, while San Francisco is the 17th largest.
But, If we look at their total metropolitan areas, San Francisco is the 12th largest in the nation with more than 4.5 million residents, while San Jose falls to 35th place with approximately 2 million residents.
One statistic to note is that there is a big difference between the crime rates of these two cities.
The crime rate in San Francisco is about 110% higher than the national average. Meanwhile, San Jose's crime rate is just 17% above the US average.
2. San Francisco vs San Jose – Reputation
When comparing the reputation and vibe of San Jose vs San Francisco, we first see some similarities. Both are considered innovative tech hubs where people move to pursue their professional dreams. After all, Silicon Valley is right around the corner from San Francisco, while San Jose is right at the center of it.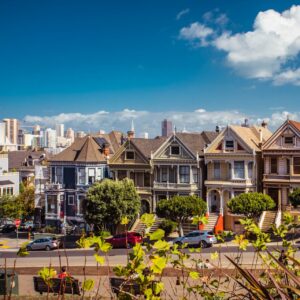 San Francisco is one of the most popular tourist destinations in the United States, with travelers that visit the city throughout the year.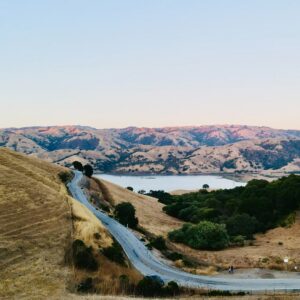 On the other hand, San Jose receives far fewer tourists per year and is a quieter city that offers less of a nightlife for visitors and residents and is generally considered more calm and residential.
Still, both cities offer a great balance between bustling commercial districts and low-key, family-friendly areas.
They're both considered great cities for inclusiveness, which mirrors the general open mentality of the rest of California.
Furthermore, San Francisco is considered one of the best cities in the country for baseball lovers, while San Jose has been ranked as the healthiest city in the US.
Ultimately, when comparing San Jose vs San Francisco, we see how they both offer a lot of variety when it comes to their artistic and cultural attractions, as well as their natural attractions, and they're both considered to be prime locations for young professionals and new families.
3. San Francisco vs San Jose – Climate
The climate in Northern California is one of the best in the world for those who like mild summers and temperate winters, so there isn't much of a difference between the weather in San Jose vs San Francisco.
In both cities, the summers are long and comfortable, while winters are short, but a bit colder than in Southern California.
Average highs in San Francisco generally range between 45°F and 72°F, while in San Jose they can go up to 82°F during the summer, but rarely below 43°F during the winter.
Both cities are not very humid and are not prone to many extreme weather conditions like hurricanes and tornadoes.
However, one major difference is the wind. Since San Francisco is closer to the ocean, it can be a lot windier than San Jose.
If you're going to visit one of these two cities (or both!) as a traveler, fellow tourists consider the period between June to early October as the perfect window to visit San Jose or San Francisco.
4. San Francisco vs San Jose – Cost of Living
If you're considering moving to the Bay Area and you're reading this guide to see if you should relocate to San Jose or San Francisco, then you need to understand that the cost of living of both San Francisco and San Jose is one of the highest in the entire US.
They are both significantly more expensive compared to the national average, as both San Francisco and San Jose are ranked in the top 10 of the most expensive cities when it comes to housing, transportation, groceries, and different goods and services.
The only services that are in-line with national average prices are those related to healthcare.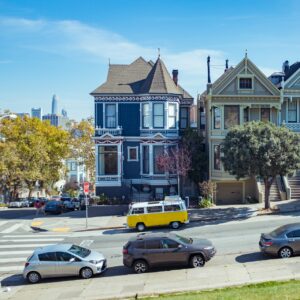 In San Francisco, the overall cost of living is 105% above the national average. That number is mainly driven by its insane housing costs, which are almost 3 times higher than the rest of the US.
In fact, the average home in San Francisco is currently worth about $1,500,000 to $1,600,000, according to the latest market data from Zillow.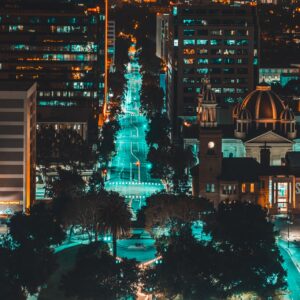 However, costs are a bit lower in San Jose. The cost of living there is only 80% higher than the US average, while housing prices are about 2 times higher.
The average value of a house in San Jose is roughly $1,400,000 to $1,500,000.
It is clear that both cities are not very affordable, but of course, that is all relative to the salary that you can earn in the Bay Area.
Check out our latest research article on what is considered a good salary in the Bay Area to see how much you should earn to maintain a good lifestyle here.
5. San Francisco vs San Jose – Job Market
If it's true that the San Francisco Bay Area is extremely expensive, it is also true that the same area is a great source of opportunities for professionals, especially in the tech industry.
San Francisco is home to the headquarters of many major companies such as Twitter, Airbnb, Salesforce, and Dropbox.
In comparison, San Jose features companies such as Paypal, Hewlett Packard, eBay, and Zoom.
Of course, both cities are close to Silicon Valley, which is home to big names like Apple, Google, Meta, Uber, and Tesla.
The entire San Francisco Bay Area is also a great hub for sciences and art, making it possible to pursue a career for professionals outside of the tech industry.
An important difference is eventually found in the average income per capita. In SF, the income per capita is about $55,000, which is almost double the national average, while it is about $38,000 in San Jose.
In fact, the annual tech salaries in San Francisco are still the highest in the nation, at an average of $165,000 per year.
6. San Francisco vs San Jose – Things to Do for Travelers
When we compare San Francisco vs San Jose, we can see how both cities can be very engaging for travelers.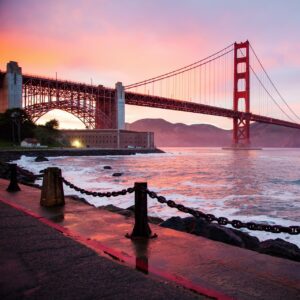 In San Francisco, visitors can stroll around the city or take an iconic cable car to their destination.
Other attractions include the legendary Golden Gate Bridge and the former Alcatraz Penitentiary that is located on an island reachable via ferry.
But that's not all. There are museums, parks, and world-famous areas such as Fisherman's Wharf that should all be visited at least once while in San Francisco.
Its coastline also offers beaches that face the Pacific Ocean, where you can enjoy the Californian sun.
In San Jose, the main tourist attractions are museums such as the Rosicrucian Egyptian Museum and the San Jose Museum of Art.
There are also many cultural events that are hosted every year, such as the San Jose Jazz Summer Fest.
Additionally, the Winchester Mystery House is an iconic attraction in San Jose and awaits those who are brave enough to enter inside.
When comparing San Jose vs San Francisco, you may be tempted by the more famous attractions of San Francisco, but we recommend paying a visit to both cities.
7. San Francisco vs San Jose – Things to Do for Residents
One major difference between the lifestyle in San Francisco vs San Jose is that there is a more diverse nightlife and more entertainment options in San Francisco.
Despite the fact that both cities offer a wide range of amenities such as world-class restaurants and bars, San Jose gets pretty quiet around 9 PM while people in San Francisco are far more active after the sun sets.
But, residents in San Francisco or San Jose can enjoy nature all around the city. San Francisco features public parks like the Presidio of San Francisco and Golden Gate Park, while San Jose is known for having many small parks all across the city.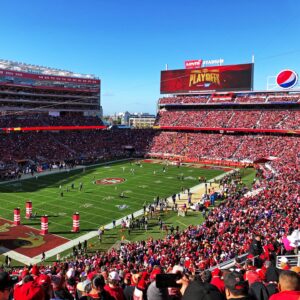 Furthermore, if you're a sports fan, you will find that both cities would be a great place to relocate to as residents here can enjoy live games of the Golden State Warriors and San Francisco Giants in SF and the San Jose Sharks in San Jose.
The San Francisco 49ers' home stadium is also just 10 minutes from downtown San Jose.
San Francisco also provides its residents with the San Francisco International Airport, which connects the cities with the rest of the United States and other continents.
San Jose features the San Jose International Airport, which connects the city with the rest of North America and Mexico.
San Francisco vs San Jose – Summary
We hope that this comparison between San Jose vs San Francisco will help you make your decision, whether you're traveling soon or thinking about relocating.
You can certainly enjoy a good lifestyle in either San Francisco or San Jose. The choice will likely come down to your preferences (and your wallet).