Is Colorado Springs a Good Place to Live? 10 Pros and Cons of Living in Colorado Springs in 2023
Is Colorado Springs a good place to live still in 2023? Our in-depth research uncovered the top 10 pros and cons of living in Colorado Springs so you know all the details.
This mountain city is situated over 6,000 feet above sea level and is home to almost 500,000 residents. It is well-regarded as a haven for outdoor lovers and those who love to discover new adventures.
It even made it onto our updated list of Colorado's best places to live in 2023.
While Colorado Springs offers tons of things to do for virtually all ages, it still has its drawbacks and may not be the perfect fit for everyone.
Therefore, we took a look at all the positives and negatives about living in this rugged city so you can see if it fits your lifestyle and preferences.
So, let's dive into the most important pros and cons of living in Colorado Springs in 2023.
Pros and Cons of Living in Colorado Springs – Our Top 5 Pros
1. There are Plenty of Areas to Explore and Keep Fit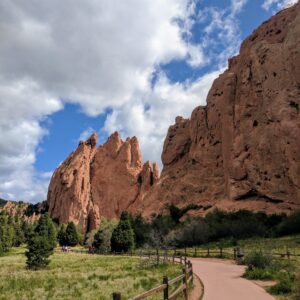 If you live in Colorado Springs, you'll be sure to adopt their culture of fitness into your lifestyle since there is an abundance of parks, bikes, and walking trails all around the city. In addition, you'll find numerous rivers and lakes for watersports, such as kayaking and paddleboarding.
And it's not just summer sports that are available in Colorado Springs. The winter offers up numerous resorts for skiing and snowboarding, while several indoor studios offer dance classes, yoga, and gym facilities for all-weather days.
Health is surely a priority for the people of Colorado Springs, which is reflected in their daily lifestyles. Since it is located in a drier area of the state, locals tend to consume more water than average, and there is a wide range of healthy dining options available as well.
2. Colorado Springs Offers Affordable Living
Cost and affordability may be some of your top priorities when weighing the pros and cons of living in Colorado Springs. While property prices are steadily increasing, so are living wages in Colorado Springs' thriving economy.
Colorado Springs consistently ranks highly among affordable metro cities, with the lowest living costs in neighborhoods such as Summerfield, Mesa Ridge, and Stratmoor Hills.
The average house price consistently sits 4% lower than in the rest of the state, and the cost of living here is approximately 13% lower than that of other communities.
Is Colorado Springs a good place to live for those looking for a better deal compared to more expensive places like Denver and Boulder? Yes, it offers a great value, especially for such a big city.
3. There are a Plethora of Local Events to Enjoy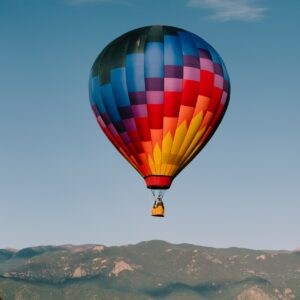 Colorado Springs offers the best of both worlds on a social front. It is large enough to allow everyone to blend right in, but also hosts many annual festivals and events that creates a cozy small-town feel for those who want to become one of the locals.
One of the most spectacular annual events is the Air Force's graduation ceremony, where the Thunderbirds fly in for an incredible air show.
Colorado Springs also hosts week-long events for small businesses to present their services to the community and regular opportunities for neighborly get-togethers.
When weighing the pros and cons of living in Colorado Springs, consider this social element and that real sense of community.
4. The City Experiences Warm, Sunny Weather for up to 300 Days of the Year
If you live in Colorado Springs, don't expect long, harsh winters or lengthy periods of rain. This area is located in a "banana belt," as it offers the perfect climate for bananas to grow.
A banana belt is a large area that gets warmer weather than its surrounding areas, particularly during the winter. When you get a burst of snow, make the most of it, and prepare yourself for plenty of sunny days in this temperate climate.
Additionally, Colorado Springs has some of the best air quality in the United States. Though the altitude and dry climate can sometimes be challenging, Colorado Springs consistently rates in the top ten areas of the United States for its air quality.
The air quality is 10% better than the national average, while the pollution index is 86% better than the national average.
5. Colorado Springs Offers a Good Education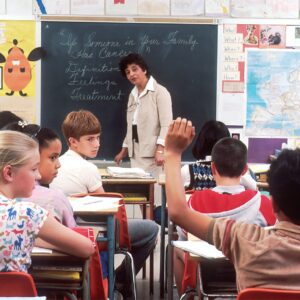 If you have a family with young children, Colorado Springs could be a great choice for your next destination. Not only is the air quality better, an active lifestyle promoted through the city's culture, and an abundance of outdoor activities available, but they offer a pretty good education system, too.
Colorado Springs boasts one teacher for every 16 students and an average high school diploma score that is 8% higher than the national average. Plus, their Bachelor's degree rate is an impressive 25% higher than the national average.
If you're looking for somewhere to provide your kids with a first-class education, then these stats could help tip the scales as you determine the pros and cons of living in Colorado Springs.
Pros and Cons of Living in Colorado Springs – Our Top 5 Cons
1. The Traffic Can Get Busy in the City
All of the pros sound great so far. You've seen that there are many reasons to move to this beautiful area. There's lots to love about it, from lower costs to healthier living.
The problem is, as more and more people discover just how much there is to love about the city, more folks have decided that this is the right place to call their home.
Colorado Springs is one of the fastest growing large cities in the state.
This means a significant increase in traffic on the road, which can make rush-hour traffic almost gridlocked.
The fact that the road systems have faced mismanagement has only exacerbated these problems. Unpredictable weather conditions also mean that the road-clearing solutions can quickly run out, leaving only sand to combat the winter storms.
Additionally, the changing weather can cause potholes in the most unlikely of places. If you're not used to these conditions, driving can be particularly challenging.
2. Up to 300 Days of Sunshine Means There is a High Risk of Sunburn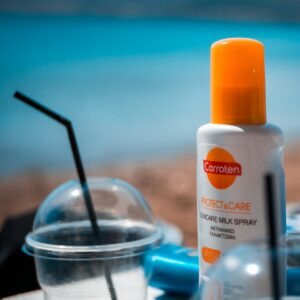 The prospect of endless sunny days does have some drawbacks.
If you move to Colorado Springs, you will be entering a much higher altitude where the air is thinner and the sun is a bit closer.
Therefore, sunburns can occur anytime from February to November, so it's important to keep sunscreen handy and protect your skin against potential sun damage.
3. You'll Need to Get Used to Noise Pollution
Thanks to the significant military presence in Colorado Springs, you can regularly hear the sounds of vehicles and equipment throughout the course of the day, including planes flying over early in the morning or late at night.
The military presence offers several benefits to the community. Still, as you weigh the pros and cons of living in Colorado Springs, you'll have to decide whether you can put up with the constant noise levels.
4. Recreational Activities that Depend on your Preference
There are several aspects about living in Colorado Springs that some people will love and others will hate. These factors could ultimately influence your decision on moving here or not.
For example, the community offers one of the best fitness and outdoor lifestyles in the US. But, if you're more of an indoor lover, you may find a shortage of activities to enjoy in this community.
Colorado Springs' military presence can also be a turnoff for those who do not align with its views.
5. Crime Rates are High in Comparison to the National Average
If you have a family, one of the main factors you might consider when considering the pros and cons of living in Colorado Springs is the level of crime. Unfortunately, the figures are not that positive.
Property crime is 73% higher than the national average and Colorado Springs' overall average crime rate is 70% higher than the rest of the US, which could be a concern if you have young children.
So, is Colorado Springs a good place to live for those looking to prioritize safety above all else? Probably better to look for a different city then.
Pros and Cons of Living in Colorado Springs – Summary
Overall, Colorado Springs can be a magical place for those who enjoy the outdoors and participating in community events. Its relatively affordable cost of living also makes it an excellent value.
However, there are some issues to consider, such as the presence of the US military, heavy traffic, and overall elevated crime rates.
Either way, we think that you should visit the city for yourself to validate our insights and see if Colorado Springs is truly the right place for your next move.