Colorado Springs vs Fort Collins – Unbiased Guide | 2023 Update
This unbiased guide between Colorado Springs vs Fort Collins gives you the full inside scoop of each city so that you can find the best fit for your lifestyle.
The decision between Fort Collins vs Colorado Springs can be tough, whether you're choosing a place to move to or looking for a traveling destination in the Rocky Mountain State.
Both Colorado Springs and Fort Collins offer everything a true outdoor lover would yearn for as they are both located in the middle of stunning mountain scenery.
They are both close to the capital city of Denver, so relocating or traveling to either one is quite easy.
Both cities even made our most recent publication of the best cities in the Rocky Mountain State.
However, each city offers a far different vibe that will likely make you lean toward one or the other. Colorado Springs' larger size makes it feel a bit more like a true urban area, while Fort Collins is known to be a more intimate college town.
But, they both offer a great standard of living and excellent entertainment options for visitors and residents alike. So, let's dive into our detailed comparison to see if you fit more in Colorado Springs or Fort Collins in 2023.
1. Colorado Springs vs Fort Collins – Overview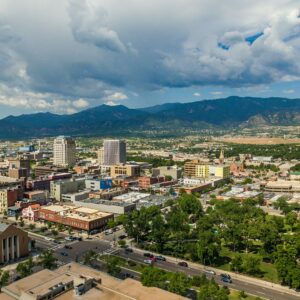 Colorado Springs is the second-largest city in the state of Colorado with a population of 416,427 residents. It is located in the central part of Colorado near the eastern portion of the Rocky Mountains and is about 1 hour and 20 minutes south of Denver by car.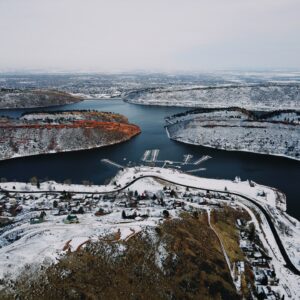 In contrast, Fort Collins is much smaller, with only 169,810 residents. It sits along the Cache La Poudre River and the Colorado Front Range in the northern part of the state. Fort Collins is about a 1 hour and 10 minute drive north of Denver.
The distance between Fort Collins and Colorado Springs is about 130 miles, which should take about 2 hours and 20 minutes.
Check out this link to Google Maps to see the distance between the two.
Since Colorado Springs is the largest city in Colorado by area, managing daily responsibilities isn't the easiest amongst its sprawl. Most errands require a car as its walkability rating is just 36 out of 100 according to Walk Score, while its bike score is 45 out of 100.
Meanwhile, the walkability in Fort Collins is almost the same, with a score of 37 out of 100. However, its biking score is 78 out of 100, which makes the town much easier to get around by bike.
2. Colorado Springs vs Fort Collins – Reputation
When it comes to the vibe and culture of Colorado Springs or Fort Collins, the biggest difference is the big city feel of Colorado Springs versus the small town vibes found in Fort Collins.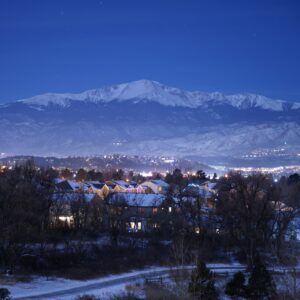 Colorado Springs is a diverse city with an urban core filled with 15+ story buildings and is surrounded by numerous, sprawling suburbs.
On the other hand, Fort Collins has a small downtown, but is a lot more spread out and feels more rural.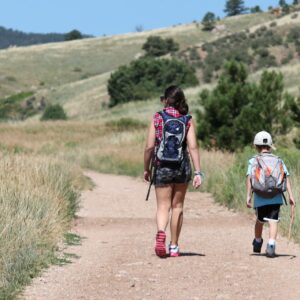 There is also the fact that Fort Collins is home to Colorado State University and its 30,000+ students, which gives it a reputation of being an energetic college town.
This is confirmed by the fact that the average age in Fort Collins is about 5 years younger than in Colorado Springs.
On the other hand, Colorado Springs is well-known for its relationship to the US military. The North American Aerospace Defense Command is located in nearby Cheyenne Mountain, while the city is also home to Fort Carson for the US Army as well as the US Air Force Academy.
Large defense contractors like Lockheed Martin and Northrop Grumman also have a large presence in Colorado Springs.
When it comes to raising kids in Fort Collins or Colorado Springs, it seems that Fort Collins has a better reputation among families. In fact, Fort Collins was ranked as the 4th best city to raise a family in the US by Livability.
3. Colorado Springs vs Fort Collins – Climate
When it comes to the climate between Colorado Springs vs Fort Collins, there doesn't seem to be a significant difference. Both of these cities receive plenty of sunny days, with residents in Colorado Springs and Fort Collins getting about 250 days of sunshine per year.
Colorado Springs' climate is technically labeled as semi-arid, while Fort Collins' is categorized as humid continental.
However, the data suggest that differences in seasonal climate are pretty minor. In Colorado Springs, the average highs in July are about 82 degrees, while December brings in average high temperatures of 45 degrees.
Fort Collins experiences average highs of 87 degrees in July and average highs of 44 degrees in December.
Average snow levels are also pretty much the same for Fort Collins vs Colorado Springs. There are about 48 inches of snow per year in Fort Collins and 57 inches per year in Colorado Springs.
It is safe to say that the weather you will experience in Fort Collins or Colorado Springs won't be drastically different. Both places are splendid if you enjoy mild and comfortable summers, but don't mind a few colder days in the winter.
Here is an interesting fact when it comes to Colorado Springs' climate: it is one of the places with the most lightning strikes in the USA.
4. Colorado Springs vs Fort Collins – Cost of Living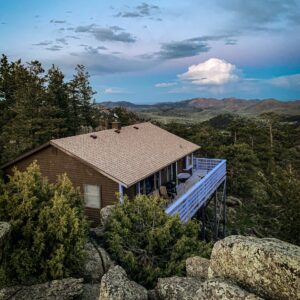 The cost of living might be a determining point if you are looking to relocate to these two cities.
The cost of living in Fort Collins is about the same as the Colorado state average, while it is actually about 4% lower in Colorado Springs.
The biggest difference between costs in Colorado Springs vs Fort Collins is their housing prices. Both cities feature real estate prices that are higher than the national average. But, Colorado Springs might be a better option to move to on a budget since housing is just 14% more expensive than the national average, while homes in Fort Collins are 44% pricier.
The average home in Colorado Springs is priced around $400,000 to $500,000. Meanwhile, homes in Fort Collins are valued around $500,000 to $600,000.
5. Colorado Springs vs Fort Collins – Job Market
A crucial aspect of your decision between Fort Collins vs Colorado Springs may come down to the job opportunities and pay in each city.
The average salary in Fort Collins is $53,775, while residents in Colorado Springs enjoy an average of $54,228. While these numbers don't seem much different in isolation, Colorado Springs' lower cost of living means that a similar salary will stretch a bit further.
But, you should also consider the types of jobs and companies in each location. The biggest industries in Colorado Springs are related to the military and defense along with aerospace and IT.
The biggest employers in Colorado Springs include the Fort Carson military base, Lockheed Martin, Microchip Technology, Northrop Grumman, and HP.
In contrast, Fort Collins' largest job sectors revolve around manufacturing and high tech industries. Big names like Anheuser-Busch and Intel have a large presence in the city.
Of course, Colorado State University is another major source of jobs in the area as well.
6. Colorado Springs vs Fort Collins – Things to Do for Travelers
If you are looking to make a short visit to one of these outdoorsy cities, then check out what each place has to offer for tourists.
Since both cities offer similar landscapes and an active and adventurous vibe, both places offer similar activities such as hiking and biking around the mountain trails.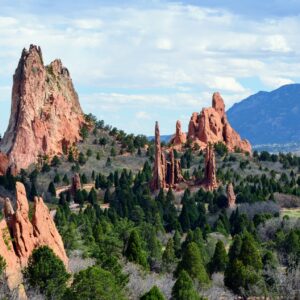 In Colorado Springs, there is the famous Pikes Peak and Manitou Incline. You can also visit the U.S. Olympic & Paralympic Museum if you are a fan of Olympic history. You might even run into an olympian since over 10,000 of them train in Colorado Springs throughout the year.
Downtown Colorado Springs also offers a vibrant district full of arts, culture, and entertainment options alongside some of the best restaurants in the entire state.
Meanwhile, If you plan on visiting Fort Collins, you could try whitewater rafting down the Cache la Poudre River. Or, you can hike and camp along the Horsetooth Reservoir, which is one of the state's most majestic outdoor spots.
In addition, Downtown Fort Collins features a quaint "Old Town" that Disneyland is actually modeled after.
Here, you can find 80+ restaurants and over 20 craft beer breweries along with tons of local shops and boutiques.
Of course, both cities offer easy access to some of the best ski slopes in the world during the wintertime.
7. Colorado Springs vs Fort Collins – Things to Do for Residents
Residents will find just as many amenities and entertainment options in both cities. Fort Collins offers a wide variety of family-friendly activities, such as the Fort Fun entertainment park, a number of public pools across the city, and the Fort Collins Museum of Discovery.
Agriculture is an important aspect of this cozy family town, so many farms in the area offer events and activities where kids can have fun.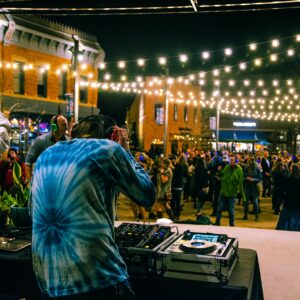 Fort Collins also features numerous annual events and festivals, including the famous Taste of Fort Collins, Colorado Brewers' Festival, and Fortoberfest.
On the other hand, the rich geological history of the Garden of the Gods Park in Colorado Springs gives this large city a whole new dimension.
Additionally, if you are an art lover or want to take your kids to an interesting site where they can learn while having fun, we recommend the Fine Arts Center. The city features many other sights of interest, including the Cheyenne Mountain Zoo, Seven Falls Park, and Cheyenne Mountain State Park.
There are several great annual events in and around Colorado Springs as well, including the Springs Craft Beer Classic, Pikes Peak Marathon, Festival of Lights Parade, and the legendary Pikes Peak International Hill Climb.
Colorado Springs vs Fort Collins – Summary
We hope that this comparison between Fort Collins vs Colorado Springs has given you enough insight to understand which city best suits your preferences and lifestyle.
Fort Collins is the smaller, more cozy location of the two, but has dramatically higher housing prices. Meanwhile, Colorado Springs is more affordable and offers tons of amenities, but its larger size may be a turn off for some.
There is no wrong choice here as both offer a high standard of life and many things to do and see for both tourists and for residents.