8 Pros and Cons of Living in Dunedin FL – Updated for 2023
Is Dunedin Florida a good place to live in 2023? Our in-depth research found the top 8 pros and cons of living in Dunedin FL to give you the inside scoop.
Dunedin used to be called Jamesboro until 1882, when the arrival of two Scottish immigrants changed it to its present name.
Then, a lot of Scottish immigrants started to migrate to Dunedin in the late 1800s and early 1900s. For this reason, this coastal city has a rich Scottish ancestry that shines through even today with Scottish festivals and celebrations that delights its residents and its tourists.
Dunedin has a lot to offer to the right person. Situated on the Gulf Coast of Florida and just west of Tampa, Dunedin can be the idyllic place for your next move if you love beaches, pine trees, and Scottish culture.
But, Dunedin has also some cons you should be aware of before relocating here.
Our lists of the pros and cons of living in Dunedin FL will help you make an informed decision if you are considering moving to this city.
Is Dunedin Florida a Good Place to Live? Our Top 4 Pros
1. Beautiful Scenery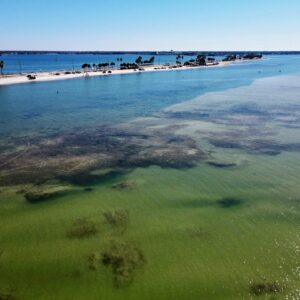 Sitting on 28 square miles within Pinellas County, Dunedin, Florida offers a unique scenery that is made up of beautiful island beaches, recreational parks, and a 4-mile long waterfront that stretches across the city along Edgewater Drive, which is a highway that connects Dunedin to its neighbors.
Dunedin is also a city that encourages an active outdoor lifestyle since it offers lots of recreational activities that are ready to be explored across the whole city.
So, is Dunedin Florida a good place to live? Definitely yes, if you love spending time outdoors and connecting with nature.
2. Low Cost of Living
The cost of living in Dunedin is 8% below the national average and 2% lower when compared to the rest of Florida.
Also, the cost of housing in Dunedin costs 9% less than the national average and 4% below the Florida average, which makes it a great value considering its status as a beachside paradise.
Still, the average cost of a home in Dunedin, Florida is roughly $350,000 to $400,000, according to Zillow's latest figures.
When compared to a big beach city like Miami, the cost of living in Dunedin is actually lower by about 20%. So, if you are looking to live the beach life on a budget, you can surely save a bit of money by choosing Dunedin.
3. An Abundance of Recreational Activities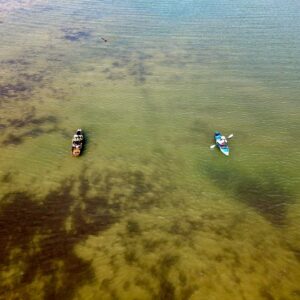 Dunedin, Florida offers an abundance of things to do and sights to discover around its mainland and connecting islands. Here is a list of some exceptional spots for recreational activities that you can find around Dunedin:
Pinellas Trail
This paved trail is known for daily use among cyclists, skaters, walkers, and runners. Pinellas Trail is also popular for attracting recreational visitors to Dunedin FL.
Honeymoon Island
Sitting at the far end of the Dunedin Causeway, Honeymoon Island is the perfect place for hiking in Dunedin FL.
Caladesi Island
Caladesi Island is known for its gorgeous white sand beaches and kayaking path through a mangrove tunnel. It is also well-known as an easy route for novice kayakers.
Of all the Pros and Cons of Living in Dunedin FL, we think that this point is the primary reason why people choose to come here, so it is not to be overlooked.
4. Low Crime Rates
With crime rates lower than the Florida average by almost half (at 46%) and 50% below the national average, Dunedin is actually safer than the majority of all US cities.
Furthermore, crime rates in Dunedin have actually decreased 16% year-over-year, which makes Dunedin a good choice for anyone considering a move to the Gulf Coast area.
Is Dunedin Florida a Good Place to Live? Our Top 4 Cons
1. Increasingly Touristy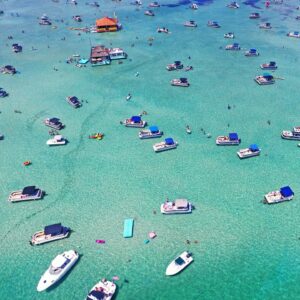 Dunedin has always been a place that is well-known for its tourist attractions and can be regarded more as a getaway city than an actual community where you live your day-to-day life.
Yes, there are people who actually live here and have been living in Dunedin for a very long time, but it is primarily known to attract visitors.
Most recently, the city has taken advantage of its history by making it even more touristy than ever.
If you are thinking, "is Dunedin FL a good place to live?" The answer may be "no" if you are looking to live a more secluded and quaint lifestyle.
2. Job Availability
Since Dunedin is primarily a tourist destination for people who want to escape their work-life, the city has a limited job market for traditional office jobs.
Instead, the majority of the jobs available in Dunedin are related to tourism, service, and teaching.
If you are looking to move to Dunedin FL, you may need to be flexible and secure a job in one of its neighboring cities like Tampa, Clearwater, or St. Petersburg.
But, that will mean more time commuting as well.
3. Very Slow Pace of Life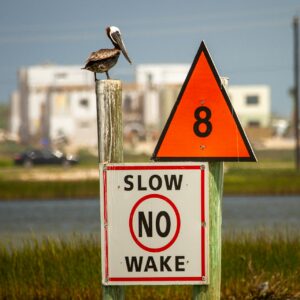 The very first thing that you will notice when you step into Dunedin is its quaint environment, ranging from the infrastructure to the lifestyle of its residents.
Dunedin is the oldest city in Pinellas County and its main popularity comes from tourism.
Therefore, there is virtually no presence of any big corporations or large industries here. For instance, you won't find many big chain stores in downtown Dunedin. Instead, you will need to go to the outskirts of town to find them.
Additionally, to keep things simple and old-fashioned, not much has been invested into modernizing its infrastructure.
However, this slower pace of life would be perfect for retirees. So, if you are looking to retire in Dunedin, then this city might be the right place for you.
4. Steep Insurance Costs
Florida's hurricane vulnerability has led to higher insurance costs for homeowners that continues to increase every year.
On top of that, the risk of hurricanes makes Dunedin susceptible to flooding, which can also lead to higher insurance rates as well.
In the long-run, you should also not forget that Dunedin's location right on the coast may put it at risk for any potential changes to the sea levels in the future.
If you are looking to move to Dunedin FL, you should factor all of these issues into your choice.
Is Dunedin Florida a Good Place to Live? Summary
We hope this list of pros and cons of living in Dunedin FL helps you to make a sound decision if you are looking to relocate here.
Dunedin is a great little city that offers a fun outdoor lifestyle and an unexpectedly rich Scottish culture.
But, its limited job market may increase the length of your commute and you may get tired of the tourists who descend onto Dunedin every year.
We think that you should visit Dunedin, Florida to get a true sense of what the city has to offer. This city also made our list of the best places to live in Florida for this year, therefore you can be confident this is a good place to call home.