California vs Florida – Which State is Better to Live In? 2023 Full Comparison
To compare living in California vs Florida for your next move, we put together the latest facts and figures to see how life really is in 2023 after the pandemic. In many ways, these two states are quite similar, but it's the details that set them apart.
Our goal here is to give you all the latest information so you can make an educated choice between living in California or Florida next. We also want to cover issues that you may not be aware of or that are not so obvious.
Therefore, we took a deep-dive into the research and data on major topics that matter the most, like:
Cost of living

Job opportunities

Weather

Culture

Taxes

Entertainment
Overall, living in Florida vs California may not be all that different and will come down to your personal preferences and situation, so we wanted to ensure that you have all the latest news to make the best choice possible.
Please note that some links below are affiliate links, which means that we receive a small commission if you make a purchase through our links, but at no extra cost to you. Thank you in advance for your support!
California vs Florida – Overview
Let's start with a brief summary of these two popular states. California is the biggest state in the US by population, with almost 40 million residents. Florida is not far behind and is the 3rd largest state, but has less than half the population at around 19 million people.
They have both been growing fast, as each has attracted over 2 million new residents over the last 10 years.
Here are the 5 biggest cities and their population in each state:
Florida
Jacksonville: 949,611

Miami: 442,241

Tampa: 384,959

Orlando: 307,573

St. Petersburg: 244,769
California
Los Angeles: 3,898,747

San Diego: 1,386,932

San Jose: 1,013,240

San Francisco: 873,965

Fresno: 542,107
What makes these states so popular? Let's find out as we look at more details.
California vs Florida – Climate
General Weather
Sunshine lovers will definitely get their share of rays living in California or Florida. But, that's where the similarities in their climate end.
Florida
Florida is much more humid than California and is generally warm all year long. The winters don't dip much lower than 40 degrees usually, as most of Florida is officially classified as being in a "humid subtropical" climate zone.
Be aware that this type of climate also attracts lots of bugs. Mosquitoes, fire ants, and Palmetto bugs are some of the annoying types of bugs that thrive in the muggy Florida heat.
California
Meanwhile, California can produce some scorching hot summers, but there are cooler winters and many residents get to experience all four seasons, which is not something Floridians can say.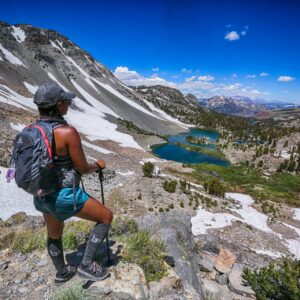 There is even snow, especially in the northern parts of the state and even in the mountain ranges in SoCal.
Natural Disasters
Florida
Then, there are natural forces that affect each state. Florida is well-known for its hurricane risks, which can also lead to excess flooding. The official hurricane season in Florida stretches from June to November every year.
California
But, California is prone to wildfires, droughts, and of course, earthquakes. Don't forget about the smog that is prevalent across most of the state as well.
California vs Florida – Culture
Florida
Many people move to Florida to enjoy the sunny weather and access to some of the best beaches on the planet. The sandy, sugar white beaches on the Gulf Coast are truly scenes from paradise and the warm waters allow for swimming almost all year round. Check out this article of the best beaches in Florida.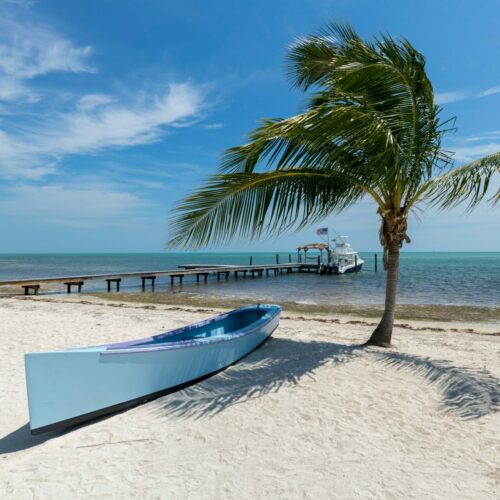 Every major city is no more than 2 hours from these magnificent beach fronts and there are many cities that actually sit right on the coast, like Tampa, Jacksonville, and Miami, allowing you to reach the sand in just minutes.
Florida is also known for being pretty laid-back, with tons of outdoor activities to do among the beaches, lakes, and national parks.
California
California has its own unique vibe that is also split between the mellow, surfer culture of SoCal and the cool, tech-driven lifestyle in NorCal. It is quite a liberal state and is seen as one of the most progressive places in the US to live.
There is also a big foodie culture across California. You can find some of the best ethic cuisines like Mexican and Asian food in California.
But, be warned about the never-ending traffic that plagues all of California's major highways. It is not just a myth – Los Angeles commuters spend almost 5 full days stuck in traffic in 2019, for example.
California vs Florida – Cost of Living
Florida
When it comes to Florida vs California to live, Florida is significantly more affordable than most parts of California. The average cost of living in Florida is about 3% higher than the national US average, while median home prices are about $300,000.
But, each major city in Florida is a bit different. Some are lower than the national average, like Jacksonville that is 7.4% lower and Pensacola that is 11.8% lower. Of course, you can find some upscale cities as well, like Miami, which costs 11.6% more than average.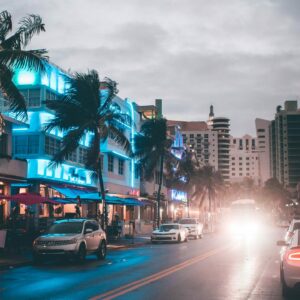 Still, residents in Florida benefit from having no state income tax. For a family making $75,000 annually, that is a savings of over $2,300 each year compared to California.
However, car insurance rates in Florida are quite steep. They have the 3rd highest premiums in the nation, averaging about $2,082 per year. It is probably a good idea to get some car insurance quotes beforehand to understand the real cost for your situation.
California
California is much more expensive in general than Florida (and anywhere else in the US). The average cost of living in California is almost 50% higher than the US average. That figure is driven mainly by its astronomical housing costs, where the median home value is almost $700,000.
Cities like San Francisco (+86% above average) and Los Angeles (+41% above average) lead the charge for the most unaffordable big cities in California.
There aren't many "cheap" places to live in California, although places like Fresno and Bakersfield are a bit lower than the national cost of living average.
Finally, California comes right behind Florida with the 4th highest car insurance premiums in the US. The average person pays about $1,966 per year in California.
California vs Florida – Things to Do
Florida
Florida is filled with natural wonders, ranging from the beaches and state parks that are directly on the water to the numerous lakes that can be found in virtually every county.
Florida is also famous for its tourist attractions, like Disney World, Universal Studios, Daytona 500 International Speedway, and Seaworld. But, it also offers much more. There are beautiful, historic cities to see like St. Augustine along with vibrant hip places like Miami Beach and Tampa. There are also the Florida Keys, which offers a culture that is unlike anywhere else in the US.
Florida is also home to 11 professional sports teams:
Miami Marlins, baseball

Tampa Bay Rays, baseball

Miami Heat, basketball

Orlando Magic, basketball

Jacksonville Jaguars, football

Miami Dolphins, football

Tampa Bay Buccaneers, football

Florida Panthers, ice hockey

Tampa Bay Lightning, ice hockey

Inter Miami CF, soccer

Orlando City SC, soccer
California
California is famous for its majestic coastline that offers peaceful, sandy beaches in the south, and rugged shores in the north. The state is also home to numerous mountain ranges, which allows its residents to hike, bike and ski among some of the best trails in the world.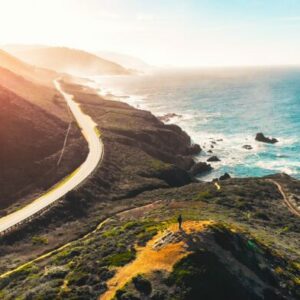 There is also the famed Wine Country of California, where places like Napa Valley and Sonoma Valley attract wine connoisseurs from around the world.
Sports lovers will also fare well in California, as there are an impressive 18 professional teams to watch live:
Los Angeles Angels, baseball

Los Angeles Dodgers, baseball

Oakland Athletics, baseball

San Diego Padres, baseball

San Francisco Giants, baseball

Los Angeles Chargers, football

Los Angeles Rams, football

San Francisco 49ers, football

Los Angeles Lakers, basketball

Los Angeles Clippers, basketball

Golden State Warriors, basketball

Sacramento Kings, basketball

Anaheim Ducks, ice hockey

Los Angeles Kings, ice hockey

San Jose Sharks, ice hockey

LA Galaxy, soccer

Los Angeles FC, soccer

San Jose Earthquakes, soccer
California vs Florida – Jobs & Economy
Summary – California vs Florida
Overall, when you compare California vs Florida living, it is not so easy to find a clear-cut winner. California offers more diversity across its state and has many high paying jobs, but also costs a lot more.
On the other hand, Florida is quite affordable and relaxed, with excellent beaches, but also suffers from extreme heat and a bit fewer things to do for every season.
The choice between California or Florida to live ultimately comes down to your personal preferences and your lifestyle. If you are looking for the best beaches, a relatively cheap place to live, and can stand the heat and humidity, then Florida would be a good choice.
However, if you want more diverse weather, be able to go into the mountains, and can land a good, high-paying job, then California may be your answer.
Either way, living in Florida vs California would be a dream come true for many and you would be lucky to be able to consider moving to either state.
Frequently Asked Questions
Is Florida in California?
No, Florida and California are two different states on opposite sides of the US.
Florida is located on the southeast coast of the US while California is a state on the west coast along the Pacific Ocean.
It takes approximately 5 hours to fly from Florida to California.