Is Aiken, SC a Good Place to Live? 10 Pros and Cons of Living in Aiken SC
Is Aiken, SC a good place to live in 2023? Our in-depth analysis uncovered the top 10 pros and cons of living in Aiken SC to help guide your next move.
The City of Aiken is a small town of about 31,000 residents that has been gaining in popularity in recent years. More and more people have been moving to Aiken to take advantage of its affordable, tight-knit community, especially retirees.
But, is Aiken, SC a good place to live for everyone? Does it offer enough things to do for young professionals and families? What are the other issues to look out for?
Let's take a look at all the pros and cons of living in Aiken SC so that you can determine if you should relocate there or not.
1. Great for Outdoor (and Horse) Lovers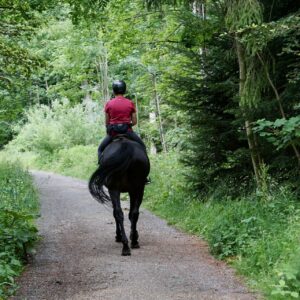 The first thing that you should understand about Aiken is that it is one of the US' top equestrian cities. It features over 30 horse stables and dedicated trails for riding throughout the city.
Meanwhile, Aiken also offers many other outdoor spaces that makes it an ideal place for people who like to spend a lot of time in nature.
For instance, there is the stunning Hitchcock Woods that is located right in the heart of the city, where you can walk or bike through hundreds of miles of sand trails.
There is also the beautiful Hopelands Gardens, which features large oak trees and a koi pond.
Additionally, you can visit the Audubon Preserve, which is great for bird watching, as well as the Savannah River, which is perfect for boating and kayaking. Both are only about a 30 minute drive from Aiken.
2. Quaint Small Town with Southern Charm
Another positive aspect of Aiken is that it is truly the quintessential warm and friendly Southern town. It offers a charming, small town feel, especially in the historic Downtown Aiken, yet still provides many things to do for its residents.
The University of South Carolina has a campus in Aiken, which also gives the city an extra college town energy.
4. Close to Big Cities
Aiken is situated in an ideal place in the western part of South Carolina. It is just a 30 minute drive from Augusta, Georgia, which is sure to offer anything that you may not be able to find in Aiken.
Meanwhile, it is only 1 hour from Columbia, which is the state capital of South Carolina.
Other points of interest include Atlanta, Georgia, which is a 2.5 hour drive from Aiken, and Charleston, South Carolina, which is also just a 2.5 hour drive and offers the beach.
5. Good Weather All Year Round
Aiken is a great place to relocate to from colder environments as it offers warm weather for much of the year.
The average highs in the winter are around 55-60 degrees, while the summer highs are a manageable 90-92 degrees.
More importantly, it almost never snows in Aiken, so you don't have to worry about shoveling snow or cleaning off your car if you move here.
Pros and Cons of Living in Aiken SC – Cons
1. Limited Nightlife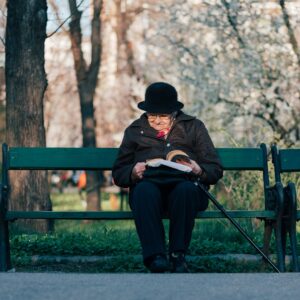 Aiken is not really known for having a lively nightlife and entertainment scene. It is more quiet and geared towards a family-focused way of life.
You would have to travel to Augusta to experience a rowdier bar scene.
However, that may actually be a positive point for those looking for a more relaxed pace.
2. Too Slow
Some may find that Aiken is actually too slow in its pace. There is never a sense of urgency here and things happen without a hurry.
That may be a big shock for those coming from big cities like New York, so be prepared to really slow things down if you move here.
Of course, that may be exactly what you are looking for, but it could be a bit much if you've never experienced the laid-back southern way of life before.
3. Imbalanced Economy
Some residents have complained that the city has prioritized the needs of retirees over other groups recently.
That may mean more funding and resources for retiree programs and services and less focus on the needs of families or young professionals.
4. Heavy Humidity in the Summer
While Aiken does offer comfortable weather for most of the year, some may find it a bit too humid during the summer months.
Its subtropical climate creates hot and muggy summers that can be uncomfortable for people that are used to a drier environment.
5. Traffic Concerns
Although Aiken is not very big, it does suffer from some traffic issues, which may partially be due to the quality of drivers in this area.
South Carolina drivers have a reputation of being a bit erratic and poor overall. They were even ranked the 2nd worst drivers in the nation.
This issue is just something to be aware of if you have not encountered bad driving at this level before.
Is Aiken, SC a Good Place to Live? Summary
We hope that this detailed list of the pros and cons of living in Aiken SC has given you some insights into whether or not it is the right location for you to move to.
We think that Aiken is a beautiful place to live, especially for nature lovers and folks looking for a laid-back atmosphere.
But, its small town culture is not for everybody, so it would be wise to try the city out for a month or two to truly experience the lifestyle before moving to Aiken.
If you are interested in all of the best cities in South Carolina, then check out our list of the best places to live in South Carolina in 2023.