Why is Charleston so Expensive in 2023? 4 Major Reasons & Ways to Save
Why is Charleston so expensive these days? Ultimately, it is because it offers the most out of any city in South Carolina along with high-paying job opportunities and an excellent location, which has led to a hot housing market.
We took a deeper look into each of these reasons and tried to look into the details of how or why they make Charleston so expensive today.
We also determine ways to make it a bit more affordable so that you can enjoy this wonderful city. Some of these factors have alternatives that can make it a little less expensive, although some others may be out of your hands.
Either way, let's take a look at why Charleston is so expensive and what are the exact reasons that drive its higher costs so that you are aware of them before you relocate there.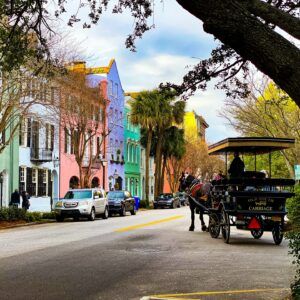 First, let's investigate exactly how expensive Charleston actually is in 2023. Currently, the cost of living in Charleston is about 11% higher than the US average. However, South Carolina as a whole is pretty cheap and is actually about 12% cheaper than the US average.
That makes Charleston over 20% more expensive than the average city in South Carolina.
Now, let's see the reasons why.
1. Best All-Around City in South Carolina
The first reason why Charleston is so expensive in 2023 is because it offers so many things to do for virtually every age range. It is truly a world-class city that features a strong community with unlimited amenities that attracts young professionals, families, and retirees.
There is a lively nightlife and entertainment scene that complements Charleston's superb restaurant options.
It also offers an excellent quality of life that is unrivaled within South Carolina or even the South. Charleston has great warm weather with a variety of seasons that gives its residents some climate diversity.
It also has a strong reputation for education, as there are several universities located within the city.
Meanwhile, it offers a strong job market with good wages, which we will get into later.
2. Location, Location, Location
A major reason for Charleston's initial popularity when it was founded in the 1600s was its prime spot directly on the Atlantic Ocean that was ideal for trading and fishing.
Today, its residents continue to enjoy the waterfront by indulging in leisure activities on the water like sailing and going to the beach.
Speaking of the beach, Charleston is located close to many of the best beaches in South Carolina (and even the nation).
Downtown Charleston is only 20 minutes from the shoreline and famous beaches like Sullivan's Island and Folly Beach.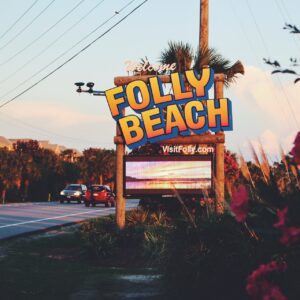 Properties on or near such beautiful beaches will always command a premium and Charleston is no exception.
Meanwhile, its strategic location in the southern part of the US makes it one of the most important regional hubs of the South as well. It is close to many major Southern cities like Savannah, Charlotte, Atlanta, and Jacksonville. A flight to New York is just two hours as well.
Therefore, living in Charleston allows you to be in a major city that is close to the beach and nearby to many metropolitan areas. That combination has made it an ideal location and thus, has elevated its demand.
3. Good Job Market and Salaries
Charleston has also been able to attract and retain many top companies in the region. Major employers in Charleston include Boeing, Bosch, and Mercedes-Benz. There is also the U.S. Department of Defense's Joint Base Charleston that employs over 22,000 military personnel and the Medical University Of South Carolina (MUSC) that provides over 16,000 jobs as well.
All of these good job opportunities means that many of the top employers need to compete with one another to secure the best talents. Therefore, they need to offer higher wages.
The average salary in Charleston in 2023 is $62,000 according to Payscale, which makes it one of the top paying cities in South Carolina. In fact, Charleston has the 2nd highest income per capita in the state, only trailing Beaufort. It is more than 25% higher than the South Carolina average, too.
Thus, many people in the area want to move to Charleston to land one of these high paying jobs. Then, they actually use the money locally, which indirectly elevates the cost of goods in the area as well.
4. Competitive Housing Market
As a result of Charleston's status as a great place to live along with its location and good job market, its housing market has rapidly appreciated in recent years. The fact that it also offers many beautiful and historic homes makes it even more desirable.
In fact, Charleston's home prices are the primary reason why its cost of living is so high. Housing costs alone are an astounding 86% higher in Charleston compared to the rest of South Carolina. According to Zillow, the median home in Charleston costs about $430,000 these days and continues to rise.
How Can You Make Charleston More Affordable to Live?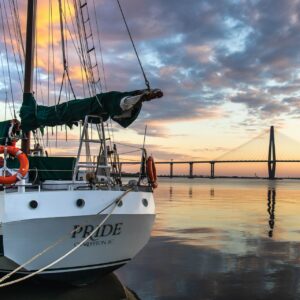 Now that we have gone over why Charleston is so expensive, it is a good time to see if you can reduce these costs or if they are all fixed.
It's clear that a top city that offers so many things to do like Charleston will inevitably be more expensive, so there probably not much you can do about normal costs like groceries or going out to restaurants.
But, housing in Charleston is where you may be able to save some money. Although it is true that the average house in the core of the city is now over $400,000, there are several homes and condos in the surrounding areas that are a bit cheaper.
For example, there are several condo complexes on James Island, which is only 5 miles away from downtown, that are selling units for less than $300,000.
There are also many homes in West Ashley, which is about 6 miles away, that can be found for $200,000 to $250,000.
Conversely, you can consider renting in Charleston instead of buying. Wallethub named Charleston as one of the top 50 cities to rent in instead of buy based on its rental market and its affordability.
Charleston's home price to rent ratio is quite high, which makes it a better value to rent than to buy.
With the average cost to rent being around $1,700, it can be much more economical to pay for rent than to take out a mortgage with payments that could be double that per month.
Another way to combat Charleston's high costs is to earn more money. If you are able to find a high paying remote job that allows you to work-from-home, then your cost of living in Charleston may not be that bad.
It's all possible in today's day and age, as many more companies have become more flexible and allow workers to live virtually anywhere.
Summary – Why is Charleston so Expensive?
So, why is Charleston so expensive? In short, it is due to its ideal location on the beach combined with its popular downtown that attracts tourists and locals alike. In turn, that has led to more companies relocating to Charleston and, eventually, higher housing prices.