8 Honest Pros and Cons of Living in Summerville SC in 2023
South Carolina offers many great cities, but is Summerville SC a good place to live in 2023? We researched all the pros and cons of living in Summerville SC.
This small city of 52,000 residents is located in the southern part of South Carolina and is just 40 minutes from Charleston, making it a desirable place to relocate to.
In fact, Summerville's population has been booming recently. It was even named the fastest growing city in all of South Carolina since the year 2000.
But, does it offer a well-balanced lifestyle that is fun, yet affordable still in 2023? What are the major issues around Summerville that you need to be aware of before you move there?
We determined the top eight pros and cons of living in Summerville SC so that you can get an unbiased view of this city and decide for yourself if it is the right destination for you to relocate to.
Pros and Cons of Living in Summerville SC – Top 4 Pros
1. Cozy Small Town Atmosphere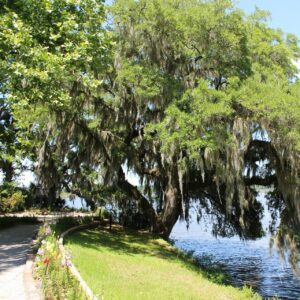 Summerville is one of those tucked-away cities that represents the hospitality and charm that the South Carolina Lowcountry is famous for. With a population under 60,000 residents, there's plenty of small-town atmosphere here.
Meanwhile, the crime rate here is 4 percent lower than the South Carolina average, making it the kind of community where it's safe to let your kids play outside without worrying.
There's also plenty of natural beauty to enjoy here. The nearby Ashley River, Rosebrock Park, and Oakbrook Nature Trail offer residents numerous opportunities for recreational activities in the great outdoors.
The city is also famous for its flowers, especially notable is the Azalea Park and sculpture garden. Tall pine trees and oaks line the streets, earning Summerville the nickname of the "Flower Town in the Pines."
Additionally, Summerville is famous for the Flowertown Festival. It is the largest arts and crafts festival in South Carolina and usually draws around 200,000 visitors to the city.
Of all the pros and cons of living in Summerville SC, this reason is probably the biggest one that helps draw people into the city.
2. Location, Location, Location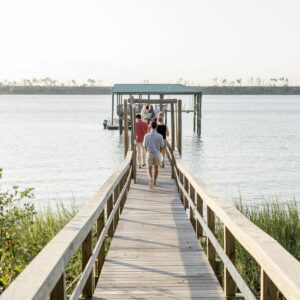 Summerville may be a small southern city, but its proximity to the big city life makes it a wonderful place to live. It's just 24 miles from the cultural epicenter of Charleston, South Carolina.
Charleston offers an up-and-coming urban atmosphere, famous for its restaurant scene and vibrant nightlife. With an eclectic and diverse mix of fine arts, theater, trendy clubs, and sports, there's never a shortage of activities here.
We even named it as one of the top places to relocate to in South Carolina in 2023.
Meanwhile, Summerville is also just 30 miles from the ocean. Several beaches are just a short drive away, including Sullivans Island Beach, Isle of Palms Beach, Folly Beach, and Kiawah Island Beach.
Additionally, Myrtle Beach is just over two hours away. It takes less than six hours to drive from Summerville, South Carolina to Walt Disney World in Florida.
So, is Summerville SC a good place to live for those looking for a quaint and traditional South Carolina town that is close to big cities and nature? Then, the answer is a resounding "yes."
3. Historic Atmosphere
Summerville is known for its historic downtown district, including over 700 homes, churches, and commercial buildings that are listed on the National Register of Historic Places. Over seventy percent of those buildings predate WWI, and many have been around since the 1900s.
Summerville is also home to the Dorchester State Historic Site, where the historic settlement of Dorchester once existed.
There's also Drayton Hall, the oldest unaltered plantation house. You can also visit the beautiful gardens of the Magnolia Plantation and Middleton Place.
If you're looking to step back in time, you can explore the number of antique shops and galleries around Summerville. There are also quite a few local shops that sell unique and handcrafted goods.
4. Low Cost of Living & Good Wages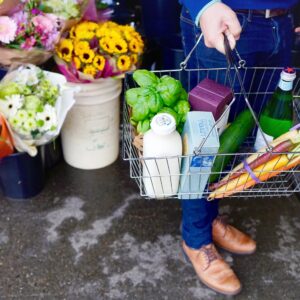 The cost of living in Summerville is 1 percent below the national average. The cost of most amenities, including groceries, healthcare, and housing, is also below the national average.
Similarly, the median home cost in Summerville is about the same as the rest of the United States.
On the other hand, the median household income in Summerville is $55,290, which is a bit higher than the South Carolina state average of $53,000.
The unemployment rate in Summerville is 4.5%, compared to the national average of 6%, and the job market has increased by 0.7% over the last year.
Because of its rapid growth and increase in population in this area, future job growth in Summerville over the next ten years is also expected to be above 34%.
Pros and Cons of Living in Summerville, South Carolina – Top 4 Cons
1. Limited Diversity
The population of Summerville, South Carolina reflects the limited diversity seen in many other parts of the state.
This lack of diversity in Summerville can be a negative for those who wish to live in a more culturally-diverse atmosphere. It also contributes to fewer choices in ethnic dining or entertainment options within the city.
Meanwhile, about 52% of the population is listed as married, with over half of that group consisting of married couples with children.
Therefore, the amenities around Summerville tend to focus on families raising children rather than supporting a thriving nightlife scene for singles.
So, is Summerville SC a good place to live for those expecting a cosmopolitan melting pot? Probably better to consider Charleston or Columbia then.
2. Small Town Amenities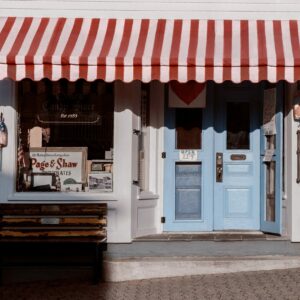 Small towns tend to suffer from a lack of nightlife. While Summerville is rich in natural beauty and the opportunity for outdoor activities due to the surrounding waterways, there is a limited number of entertainment choices within the city.
Most businesses here center on retail goods and restaurants. Unless you're a history buff or an antique collector, there are not a lot of choices when it comes to shopping.
But, Summerville does have a post office, a farmers market, and a local ballet company. There are also several art galleries in the city, but younger residents looking for entertainment activities after dark may be disappointed with their options.
While Summerville is a popular place for people looking to raise a family, there isn't as much to do for young professionals with no children.
Still, this issue can be seen as both pros and cons of living in Summerville SC depending on what stage in life you are in.
3. Stressed Infrastructure Due to Higher Demands
The rapidly growing population of Summerville has taken its toll on its infrastructure in recent years. Residents often complain about the conditions and safety of the roadways here.
Its growing population has led to traffic backups on interstates, especially leading into or out of nearby Charleston. The average one-way commute in Summerville has now increased to 29 minutes, which is a bit above the national average of 26 minutes.
Meanwhile, there are twenty-six schools inside the city, and the education system in Summerville is rated as an "A-" on Niche.com. But, residents here report that many schools are becoming overcrowded due to the rapid population growth, and some schools are full every year.
The government in Summerville consists of a six-member town council. Some residents also say that the size and scope of the local town council are not suited for a city that is growing as quickly as Summerville is.
Is Summerville SC a good place to live for those expecting a fully-planned city with a robust infrastructure? Not exactly as the city is experiencing some unexpected growing pains.
4. Volatile Weather
Summerville has a very warm climate. The average high temperature during the summer months is 84 degrees Fahrenheit, while the average low during these months is 63 degrees Fahrenheit. The area is also quite humid.
Therefore, the cost of utilities is slightly higher than the national average, probably due to the warmer climate that requires people to spend more cooling their homes during the summer months.
Another thing residents must contend with in terms of weather is the risk of hurricanes. There have been 78 recorded hurricanes in the Summerville area since 1930.
Flooding is a risk here as well, and this area has seen some historic flooding as recently as 2015. A combination of tropical humidity and heavy rainfall led to some areas flooding with as much as 25 inches of water.
While the coastal areas of South Carolina are at a higher risk of damage and flooding during tropical storms, residents of inland areas like Summerville still need to plan for natural disasters with evacuation plans and flood insurance.
Pros and Cons of Living in Summerville SC – Summary
Overall, Summerville can be a great place to settle for those looking for a charming, historic small-town feel, but with close access to bigger cities.
Still, it is still a bit isolated and its climate may not be suitable for everyone.
We think that you should plan a visit to Summerville and spend some time around town to get a true sense of its vibes before you decide to move there or not.