Why Are There So Many Homes For Sale In Bluffton, SC in 2023? (Explained)
Bluffton seems like the perfect coastal village, so why are there so many homes for sale in Bluffton, SC in 2023? We think it is due to several factors, including the overall supply and demand of housing in the area as well as many unforeseen costs associated with living in Bluffton.
In this article, we will break down the current housing supply, the average prices, and the future outlook for Bluffton so that you can understand if it is the right time for you to relocate there or if you should just wait instead.
Either way, we think that Bluffton is a great place to live, but only if you have the right resources and frame of mind to take advantage of this quaint little town.
So, let's find out the answer to the question of "why are there so many homes for sale in Bluffton, SC?"
This town of only 27,716 people is located in the southern part of South Carolina and sits right on its famed coastline. It is an ideal location for people looking for a quiet, tight-knit community, but who also want to be close to some bigger cities.
For instance, Hilton Head Island is just 10 minutes from Bluffton, while Savannah, Georgia is only 30 minutes away.
Additionally, Charleston, which is South Carolina's largest city and also the best place to live in South Carolina, can also be reached in less than a 2 hour drive.
Meanwhile, Bluffton itself is a charming historic town that is the self-proclaimed "Heart of the Lowlands" and is routinely named as one of the best places to retire in the US.
So, it sounds like there is sufficient demand to live in this cozy little town, but then why are there so many homes for sale in Bluffton, SC still? Let's dive a bit deeper into the current numbers.
Why Are There So Many Homes For Sale In Bluffton, SC? Current Situation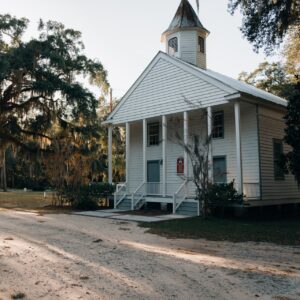 First, we have to figure out just how many homes there are currently available in Bluffton. There are usually about 100-120 homes for sale in the immediate Bluffton area at any given moment, according to Zillow. That number increases to over 200 units on the market if you include Daufuskie Island as well.
Currently, the median home price in Bluffton is around $459,000 according to realtor.com, which comes out to roughly $209 per square foot.
The majority of these homes are priced over $500k, with many large estates also skewing the data. In fact, the most expensive home listed in Bluffton is currently around $10 million for a sprawling 7,000+ square foot estate.
But, there are several smaller, more affordable units out there as well.
Why Are There So Many Homes For Sale In Bluffton, SC? Excess Supply
To understand why there are so many homes for sale in Bluffton, SC today, we have to look back at the history of its growth and development.
In the year 2000, there were just 2,300 people living in Bluffton. From 2000 to 2010, the population increased over five fold to 12,500. This tremendous growth period spurred a lot of developers to continue to build new homes in the area.
They believed that demand would continue to skyrocket as the town expanded and they also thought that baby boomers would start to move there to enjoy their retirement.
Therefore, many home developers started to build big condo complexes, townhouses, and smaller single family homes to try to meet this demand.
However, the financial crisis of 2008 put a significant damper on the boom and Bluffton's population remained stagnant for several years.
Today, the population growth is picking back up, but there is still a large number of homes that were built in the 2000-2010 range that do not exactly meet the demand of new owners moving to Bluffton.
Many of the new builds were not fancy enough for wealthy people to purchase as their second home, but were also too expensive for young families or retirees on a limited budget.
Why Are There So Many Homes For Sale In Bluffton, SC? High Fees
Another reason why it could be that there are so many homes available is due to the high living fees associated with many neighborhoods within Bluffton.
Many of the prestigious gated communities in Bluffton offer many amenities, like access to a golf course, swimming pool, and fitness classes.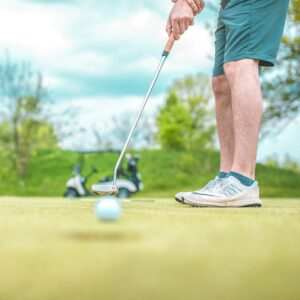 However, these things come at a significant cost. For instance, there is an initiation fee that can cost up to $50,000. Then, there are annual dues, maintenance costs, insurances, and property taxes that can add up to $2,000-$3,000 per month.
That figure is on top of the cost of a mortgage or rent.
The listed price of homes in Bluffton do not account for these extra fees, thus making them seem cheaper than they really are to own for those who did not factor in these costs.
Why Are There So Many Homes For Sale In Bluffton, SC? Future Outlook
There is some hope for people looking to move to Bluffton who are also looking for an affordable place to live.
There are some newer developments in the New Riverside neighborhood that offer new homes for under $500,000 with reasonable HOA costs.
Why Are There So Many Homes For Sale In Bluffton, SC? Summary
Overall, we think that the extra supply of homes for sale in Bluffton is due to the overdevelopment in the early 2000s as well as the high costs for fees and dues at many of the upscale gated communities around the area.
Still, you should check out Bluffton for yourself if you are interested in moving there anytime soon.