Is Dallas a Good Place to Live? 8 Pros and Cons of Living in Dallas, TX in 2023
You might be wondering, "is Dallas a good place to live?" Our updated list of pros and cons of living in Dallas, Texas in 2023 will help make it very clear.
Dallas is the third-largest city in Texas and is a fast-growing modern metropolis. This large city is a hub for different industries, including technology, business, and finance. Plus, it is home to several cultural assets and many corporate headquarters.
Dallas is one of the top cities in Texas with one of the highest populations due to increased migration from other parts of the state and even other countries.
Its mixture of diversity, job opportunities, and a favorable climate is rarely found anywhere else in the US.
The thought of relocating to a new city can be exciting but tiring if you know nothing about your soon-to-be home. Thus, our in-depth list of the pros and cons of living in Dallas will help you decide if it is a good place to live.
Pros and Cons of Living in Dallas Texas – Top 5 Pros
1. Great Economy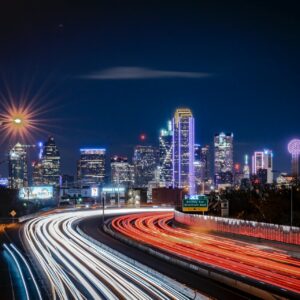 Dallas is rapidly rising to become one of the best economies in Texas. The city boasts the 9th largest economy in the country due to its flourishing business and financial services industry.
Some of its other top sectors include technology and security. This southern city offers a friendly business environment and low tax rates for residents.
There is no income tax for residents of Dallas. Compared to the US average of 4.6%, you can see that Dallas is quite favorable.
Also, Dallas has had a steady increase in job growth over the years and has a predicted job increase of 45.1% in the next ten years. Of all the pros and cons of living in Dallas, this positive aspect is probably the most important one that has attracted so many people in recent years.
2. A Diverse City
Dallas has grown into a diverse city with a rich multicultural environment over time. This vibrant city does not represent a single race and recent studies have reported Dallas as America's 4th most diverse city.
Many different races live in the melting pot of Dallas, including many Hispanics, African Americans, and Asian Americans. This diversity encourages people with different cultures, religions, and lifestyles to relocate to the area and feel comfortable right away.
Is Dallas a good place to live if you are looking for an inclusive community as a young professional or to raise a family? We certainly think so.
3. Good Schools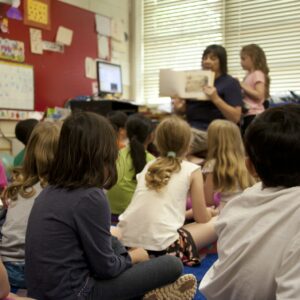 As the third-largest city in Texas, Dallas boasts excellent schools and numerous options for students all the way from preschools to high schools, as well as to universities all throughout the city. It also has some of the best schools in the Midwest with some of the best rankings in the region.
For instance, Dallas ISD school and St. Mark's School of Texas both rank first as the state's best public and private schools, respectively.
In addition, schools such as the School for the Talented and Gifted and Irma Lerma Rangel Young Women's Leadership School are rated 13th and 15th in the national ranking.
4. Unlimited Entertainment and Activities
Dallas is a commercial hub with so much to offer for entertainment. The city is full of exciting attractions. It has a lot of restaurants, parks, shops, art museums, outdoor activities, nightlife, music venues, and much more.
Regardless of what you enjoy, there's something for everyone in Dallas. If you love a good nightlife, trying out different cuisine, or watching a musical performance, opera, or comedy, then Dallas is a good place for you to live.
Plus, you can visit Dallas Museum of Art, Perot Museum of Nature and Science, Sixth Floor Museum and several other museums and art galleries in the city.
You can also watch baseball at a Rangers game in Arlington or catch a game at a popular sports bar such as Happiest Hour and Frankie's Downtown.
5. Good Weather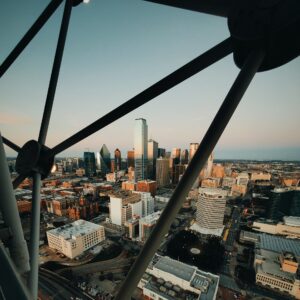 Dallas is well known for its mild winters and hot summers. It rarely snows, but it does rain often.
The summer seasons are hot. Yet, it is bearable compared to some other Texas cities. The best months for weather in Dallas are April, May, and October. These periods have comfortable temperatures between 75 to 85 degrees.
In comparison, August tops the chart as the hottest month in Dallas with an average temperature of 95.7 degrees, which is still pretty reasonable.
So, is Dallas a good place to live if you prefer colder weather? Probably not then.
Pros and Cons of Living in Dallas Texas – Top 5 Cons
1. Cost Of Living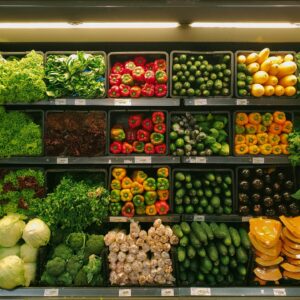 Dallas is a great place to live with numerous activities and highlights. However, one of its significant cons is the high cost of living.
Even though the cost of living in Dallas is 2% lower than the national average, the cost of living in Dallas is 7% above the Texas state average.
A city's cost of living is primarily affected by the price of goods and services, transportation, housing, health care, and more. Hence, the high cost of living in Dallas is due to the high index of some of these basic expenses.
Statistics show that the healthcare index is 14 percent higher, utilities are 8 percent higher, and goods and services are 7 percent higher than the national average.
2. Elevated Housing Costs
Housing is the primary reason for the high cost of living in Dallas, so it's essential to treat it as a downside on its own. Housing is not as affordable in Dallas, Texas as it is in other major cities in the state.
Although there are plenty of choices for renting or buying a home, the prices recently might be a deal-breaker for some potential residents.
Generally, Dallas has a higher ratio of people living in a rented apartment compared to owning one. This unbalanced ratio could be due to the high cost of buying a home or apartment.
In Dallas, the average renting price of a one-room apartment is $1,147 per month, while the average home value is about $295,000 – this is around $12,000 higher than the Texas average.
So, is Dallas a good place to live if you are looking for the most affordable housing market? We think it would probably be better to look elsewhere, like Waco or Houston.
3. Busy Roads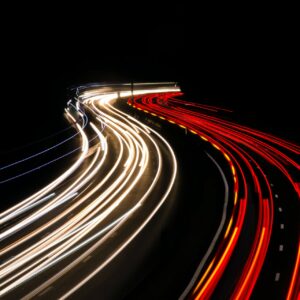 Hectic traffic is one of the most significant downsides of living in Dallas. It is caused by the busy roads and highways that need to pass through all parts of the city.
Dallas is big and very spread out. Thus, residents have to drive longer for their commutes. The average one-way commute in Dallas is a bit longer than the US average of 26 minutes.
So, traffic can be crazy in Dallas, especially during rush hour.
For years, Dallas, Texas had graced the ranking of top cities with the worst traffic in the US.
In 2020, Texas A&M University's new study ranked Dallas as the 7th worst metro area in the US for traffic.
4. High Crime Rate
The crime rate in Dallas is quite high, which significantly reduces the livability of this diverse city to just a 69 out of 100.
Over the years, the crime rate in Dallas has increased consistently by 3% yearly. In addition, the crime rates are over 80% higher than the US average.
However, even though Dallas has dangerous parts with a high crime rate, Dallas also has safe neighborhoods.
North Dallas is usually considered the safest part of the metro area. We advise you to conduct more research on where you should and shouldn't go due to safety reasons if you plan to relocate to Dallas, Texas.
5. Inefficient Public Transport
While Dallas' public transportation isn't terrible, it is not that great either. The area has a light rail and bus system called the Dallas Area Rapid Transit (DART). Still, the transport system is not as efficient compared to cities with relative sizes.
The expensive fares and inability to get to many locations through public transport are some of its numerous downsides.
This is why Dallas residents consider buying a car a necessity.
Rideshare services such as Uber are other options of transportation for convenience, but of course, may cost you more.
Is Dallas a Good Place to Live? Summary
Dallas, Texas is an excellent place to move to due to its cheap and diverse food, good climate, and much more. However, it is crucial to weigh the pros and cons of living in Dallas, Texas before moving to ensure that Dallas is a good place to live for you and your family.