Is Pawleys Island a Good Place to Live? 10 Pros and Cons of Living in Pawleys Island SC
Pawleys Island is a great vacation spot, but is Pawleys Island a good place to live full-time? We found the top pros and cons of living in Pawleys Island SC so that you can determine if it is the right place for you to move to or not.
This hidden gem on South Carolina's beautiful shore line surely will deliver a relaxing beach town lifestyle, but is it a good place to call home all year round? Is the community large enough to accommodate all ages? Is the weather warm all the time?
Our in-depth analysis uncovered everything there is to know about living on this quiet island. So, is Pawleys Island a good place to live? Overall, we think that it is, but only if you are flexible with your expectations.
Here are the top pros and cons of living in Pawleys Island SC to help you manage those expectations.
First, we start with a little background on Pawleys Island. This small piece of land is only about 3 miles long and about a quarter mile wide and is the southern tip of the Grand Strand.
It is probably best known as being one of the oldest resort areas on the Atlantic coast and is frequently mentioned as one of the best-kept secrets of the South.
While it does have a rich history that dates back to the 1700s, Pawleys Island was only incorporated as a city fairly recently in 1985.
Today, there are only about 100 full-time residents who live on the island, although it experiences a mild influx of tourists during the summer months.
Pros and Cons of Living in Pawleys Island SC – Pros
1. Picturesque Outdoors
One of Pawleys Island's main attractions is its breathtaking scenery wherever you go. This quiet island is the ideal place for nature lovers who want to get away from it all and enjoy being immersed in the great outdoors.
Of course, there is the stunning beachfront that stretches the length of the whole town. Here, residents enjoy activities like boating, surfing, crabbing, and just plain relaxing.
There are also several golf courses in the area, such as the True Blue Golf Club, Caledonia Golf & Fish Club, and Litchfield Country Club in neighboring Litchfield by the Sea.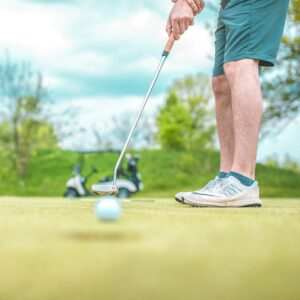 Additionally, Pawleys Island is near several idyllic nature preserves, including Huntington Beach State Park, Hobcaw Barony, and Brookgreen Gardens, which is also home to the Lowcountry Zoo.
2. Quaint, Rustic Feel
Pawleys Island is one of the last truly unspoiled parts of South Carolina. It feels less hurried and more laid-back than neighboring beach towns like Myrtle Beach and Surfside Beach.
It is also less touristy and less developed than many other beach towns, which makes it perfect for those seeking an unrushed, rural atmosphere on the water.
Meanwhile, the small commercial district that Pawleys Island does feature is lined with many independent, locally-owned stores and specialty boutiques, which helps add to its charm.
But, Pawleys Island is not isolated in any way. For instance, Myrtle Beach is just 40 minutes north, which is where you can also find the closest international airport. Similarly, Charleston, which we named as the best place to live in South Carolina, is only an hour and a half from the island.
3. Fresh and Authentic Food
Pawleys Island has stayed true to its roots by offering some of the most authentic local cuisines in the area.
There are restaurants that serve genuine Southern BBQ, the freshest seafood right from the ocean, and gourmet Lowcountry dishes.
Pawleys Island's choice of top quality restaurants is pretty impressive, especially since it is not a very big place to begin with. Don't miss local favorites like Frank's and Frank's Outback, Rustic Table, Bistro 217, and bisQit.
4. Retirees' Dream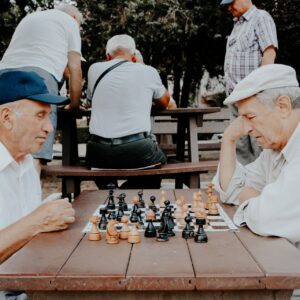 Pawleys Island has gained the reputation for being a haven for retirees lately. Its scenic landscape combined with its great weather and many things to do for an active lifestyle makes it one of the most attractive places for retirees to relocate to on the Atlantic coast.
Additionally, South Carolina does not impose any taxes on social security payments, therefore, your money would go a bit further here.
South Carolina also has one of the lowest property tax rates in the US, making homeownership a bit more affordable, especially for those on a fixed budget.
Pros and Cons of Living in Pawleys Island SC – Cons
1. Direct Path of Hurricanes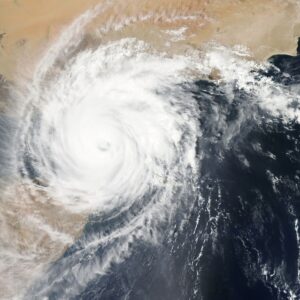 Pawleys Island gets hit by a lot of hurricanes. It is located in a very high hurricane risk zone and has experienced almost 90 hurricanes since 1930. That is basically one every year.
Its location right on the water also makes it more vulnerable to devastating flooding and destruction.
For instance, in 1989, Hurricane Hugo destroyed more than 100 homes in the area.
2. Summer Congestion
While we did note that Pawleys Island is less popular with tourists, it is still a small area that doesn't have many roads.
Therefore, it is very easy to experience some congestion during the prime months since there is really just one major road through Pawleys Island and onto the island.
Locals complain that the traffic can get pretty bad on US-17 Ocean Highway, especially in the summertime.
3. More Geared Towards Retirees
While one of our pros is that Pawleys Island is a great place for retirees, it also means that it may not be as well-rounded for other parts of society.
Many of the gated communities in the area are best suited for people 55 and up. There are some family neighborhoods like Ricefields, but they are far and few in between.
As a consequence, Pawleys Island's school system is usually underfunded compared to neighboring areas. Niche.com gave its public schools a C+ grade.
It also means that there aren't many large corporations that offer high-paying jobs in the area, either. Most job opportunities revolve around the tourist and service industries here.
4. Limited Shopping Choices
Pawleys Island is really more of a small village than a large town. As such, there really aren't many stores here that you might find in a bigger location.
Big box stores like Walmart are nowhere to be seen in Pawleys Island. In fact, the closest Walmart is a 20 minute drive from the island.
Don't expect to find many clothing or electronics stores here, either.
Of course, that could be a positive point for those looking for a more authentic and pure experience.
5. Culture Shock
Life is different in the South and all of those aspects are magnified in Pawleys Island. That is not to say that it is a bad thing, but it is certainly distinctive for those who are not expecting it.
Like we mentioned earlier, residents of Pawleys Island take their time and are never in a rush. They are also quite friendly and take time to talk to people in their community.
This type of behavior may come as a shock to outsiders, especially people from more fast-paced northern cities like New York or Boston.
Pawleys Island is truly a place for people who want to slow their pace of life down, which can come as a big surprise for some relocators.
Pros and Cons of Living in Pawleys Island SC – Summary
So, is Pawleys Island a good place to live in the end? Ultimately, we think the answer is yes, but only for those willing to embrace a slow-paced, leisurely way of life that does not have as many amenities as a big city.
It is a little piece of paradise that does not try to be something that it is not.
If you are interested in moving to Pawleys Island, we recommend that you spend some time there first to truly experience the way of life there before you make your decision.