Is Santa Clarita a Good Place to Live? 8 Pros and Cons of Living in Santa Clarita in 2023
Is Santa Clarita a good place to live now in 2023? Do the pros and cons of living in Santa Clarita make it worthwhile to move to? We found the top 8 pros and cons of living in Santa Clarita so that you can understand if it appeals to you.
If you're searching for a well-rounded city, Santa Clarita is a great place to go. In addition to having a lot to do and see, Santa Clarita also offers great access to nature as it is surrounded by mountains while the Santa Clarita River runs right through the city.
It is also only 30 minutes away from Los Angeles, which is of course one of the most vibrant cities in the world where you can find virtually anything to do and also one of the best cities in California in 2023.
If that's what you're looking for, then you should consider relocating to Santa Clarita, California.
While it is a beautiful location to live in, you should about know the pros and cons of living in Santa Clarita before deciding to settle here.
To assist you in evaluating whether or not to move here, we will focus on the top 8 reasons why it may or may not be the right place for you.
Pros and Cons of Living in Santa Clarita – Top 4 Pros
1. Outdoor Lovers Dream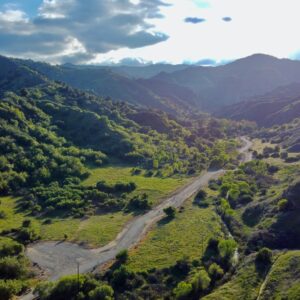 Santa Clarita is widely regarded as one of the region's best cities for outdoor activities.
With a plethora of trails and breathtaking landscapes, the city is a sanctuary for those who like the outdoors. Who wouldn't like to live in a city that offers such a variety of outstanding sights?
You can take in stunning valley views from Towsley Canyon or take a boat out onto Castaic Lake.
Overall, Santa Clarita is a great spot to live in if you're a fan of nature and outdoor activities.
Of all the pros and cons of living in Santa Clarita, this is probably the one reason that has attracted people the most.
2. Excellent Weather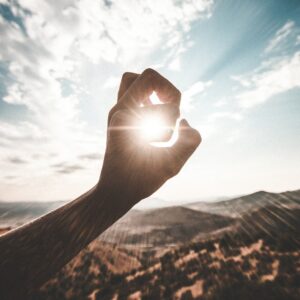 For years, people have been flocking to Santa Clarita to enjoy its near perfect climate.
The city receives about 280 days of sunshine per year, which makes it one of the sunniest places in the US.
Additionally, the temperatures are always warm but not too extreme.
For instance, summer highs usually reach around 95 degrees, while in the winter, you can expect highs of at least 60 degrees.
It hardly rains in the summertime, either, which means that you can enjoy even more time outside.
3. More Affordable than LA
We wouldn't call Santa Clarita an affordable place to live, but if you compare it to the rest of Los Angeles, it actually comes out to be a good value.
The cost of living in Santa Clarita is only about 3% higher than the California state average, whereas in Los Angeles, it is about 6% higher.
Similarly, when you look at home prices, the average cost for a home in Santa Clarita is around $700,000 to $800,000, while in Los Angeles, it is closer to $1,000,000 these days.
So, for young professionals or families who need to be close to LA for work, Santa Clarita represents a relatively affordable community where your money can go a bit further than in the rest of Los Angeles.
4. Great for Families
If you're relocating to Santa Clarita with your family and are concerned about the quality of the public schools here, you can rest assured knowing that they are very well-regarded.
In fact, a number of schools in the region have recently been honored as Distinguished Schools in California.
Moreover, crime rates in Santa Clarita are extremely low. Total crime is over 50% lower than in the rest of the nation.
If that's not enough, Santa Clarita is also home to Six Flags Magic Mountain as well as Hurricane Harbor, so there is always something to do for young families.
So, is Santa Clarita a good place to live if you value good schools, safety, and attractions for the family? It certainly seems like it.
Pros and Cons of Living in Santa Clarita – Top 4 Cons
1. High Cost of Living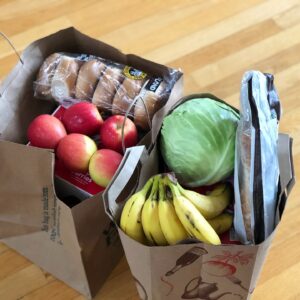 The cost of living and prices around the city are both pros and cons of living in Santa Clarita. While we did mention that it is actually more affordable compared to Los Angeles, it is not that cheap in absolute terms.
The living costs in this area are 45% higher than the average cost of living in the US, which makes it significantly more expensive than most US cities.
But, other than housing costs, it's really not that bad. Things like groceries and utilities are actually a bit cheaper here than in the rest of California.
2. Prone to Natural Calamities
It is important to be prepared for natural catastrophes if you live in the Santa Clarita Valley. Potential threats in this area include earthquakes, mudslides, wildfires, and droughts.
These issues aren't exclusive to Santa Clarita since they are prevalent across the whole Southern California area.
For instance, it is estimated that over 10,000 earthquakes occur in this region each year, with the majority of them being unnoticed by the public.
So, is Santa Clarita a good place to live for those who don't want to risk their homes being damaged by a force of nature? It is probably safer to look elsewhere then.
3. Less Nightlife & Entertainment Options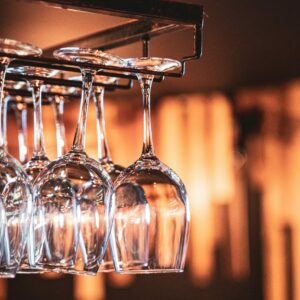 Since Santa Clarita is much more family oriented, you will not find many big parties or events going on around town.
It is possible to find some bars here and there, but you won't find any all-night nightclubs or big entertainment venues.
Of course, you can just drive over to Los Angeles for all your dining and nightlife needs.
There, you can party the night away or attend a game or a concert at the Staples Center or SoFi Stadium.
4. Stifling Traffic
Some parts of Santa Clarita are overloaded with traffic at certain times of the day. Since there is only one major highway that connects Santa Clarita to LA, there can be a lot of congestion.
There is almost no getting around the rush hour traffic if you plan to commute to Los Angeles. A typical drive that should only take 30-40 minutes can easily turn into a 1 hour journey in the mornings and evenings.
Is Santa Clarita a Good Place to Live? Summary
We hope that our list of the pros and cons of living in Santa Clarita has provided you with a broader view of this city, especially for those looking to move to a place where they can enjoy outdoor activities and the landscape.
However, the luxurious way of life in Santa Clarita is not inexpensive. Given that the cost of living may be a concern for many individuals, the question of "is Santa Clarita a good place to live?" really boils down to whether or not you can actually afford its high cost of living.
For those with the means, it offers an excellent family-friendly community that is far enough from the hustle and bustle of Los Angeles, but close enough to be able to take advantage of all its amenities.
But, if you are looking for a cheap place in the area, you should probably look elsewhere.