Sacramento vs San Jose – Living & Visiting Guide | 2023 Update
We breakdown the biggest differences and similarities between Sacramento vs San Jose for those who want to move to or visit one of these great California cities.
After some in-depth research, we determined all the differences in terms of their climate, cost of living, job market, things to do, and culture.
After you finish reading this article, you will get a better understanding of which city is the perfect one for you to move to or visit in the Golden State.
So, let's see all the details about San Jose vs Sacramento.
1. Sacramento vs San Jose – Overview
Before going more in-depth into each category, let's make a general introduction about San Jose vs Sacramento.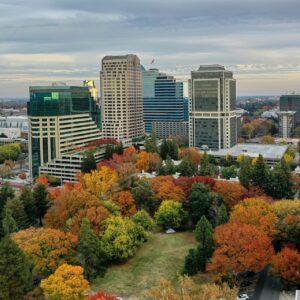 Sacramento is the capital city and political center of California state with a population of roughly 500,000 people. It's the sixth-largest city in the state and is one of the fastest-growing major cities in California.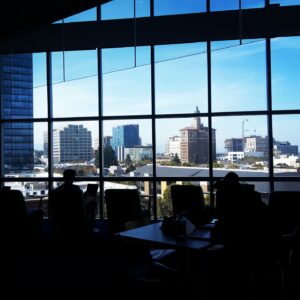 Population-wise, San Jose is in another category. It's the largest city in Northern California (yes, even bigger than San Francisco) and the third most populous in California, with about 1,000,000 residents.
The city offers a very high standard of living that also comes with elevated living costs and it's one of the leading innovation and technological hubs in the US thanks to its proximity to Silicon Valley.
When speaking about San Diego vs Sacramento in terms of their walkability and bikeability, Walk Score gives us these ratings:
Sacramento – Walkability: 49

San Jose – Walkability: 51

Sacramento – Bikeability: 67

San Jose – Bikeability: 62
These scores look pretty average, but both cities have been focused on becoming less car-dependent and more green-oriented recently.
Still, you will likely need to have a car to get around both of these cities.
Finally, both cities made our rankings of the best places in California in 2023.
2. Sacramento vs San Jose – Climate
When comparing Sacramento vs San Diego in terms of their climate, you won't find many significant differences. Both cities are located in the Northern part of California and are pretty close to each other.
The climate in Sacramento is perfect for people who enjoy warm places. The city has constant and predictable weather, with the mean annual temperature around 60°F.
The winters in Sacramento are mainly cool, while the summers are hot and dry. But the breezes from the Sacramento–San Joaquin River Delta helps to cool things a bit during the summer.
Average highs go from about 56 °F in the winter to 92°F during the dog days of summer.
Meanwhile, San Jose's climate is defined as Mediterranean, with warm to hot summers and cool to wet winters. Surrounded on three sides by mountains, San Jose also has many microclimates and is more isolated from rain than other cities in the area.
Average highs range from 58 °F in the winter to 82 °F in the summer, which makes it a bit cooler than Sacramento during the warmer months of the year.
3. Sacramento vs San Jose – Cost of Living
At first glance, it may not be that obvious. But, comparing San Jose vs Sacramento regarding their cost of living is mind-blowing.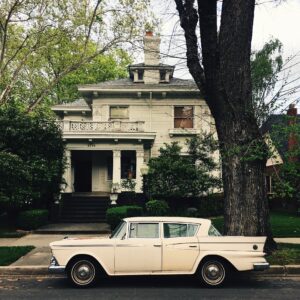 The overall prices in Sacramento are 21% higher than the national average. That's not big news for a Californian city. Similarly, the average price for a home here is around $400,000 to $500,000.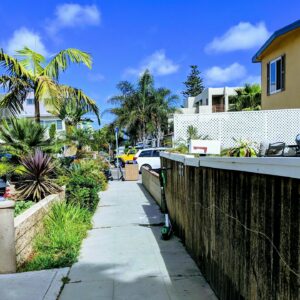 However, the cost of living in San Jose is on a different planet compared to Sacramento. San Jose is 81.5% more expensive than Sacramento.
That is huge, and it's not even the most significant difference. The housing in San Jose is 203% higher than the national average.
The typical value of homes in San Jose is around $1,400,000 to 1,500,000.
Considering these prices, you should review the housing options in each place before making the choice between Sacramento or San Jose.
4. Sacramento vs San Jose – Job Market
What about the career or business opportunities in San Jose or Sacramento? What is the best place to relocate in?
Sacramento is a fast-growing educational and political hub that offers a bunch of job possibilities. Job opportunities have increased over the past years, and the average salary is around $50,000.
Though the unemployment rate is 7.7%, the future job growth in Sacramento in the next 10 years is around 35%, which is a bit higher than the national average.
On the other hand, San Jose is close to tech giants like Google, Apple, and Facebook, along with many other startups and small businesses. It doesn't come as a surprise that the job market here is pretty large and lucrative.
The average salary in San Jose is around $83,000. The unemployment rate is lower than the national average, and the future job growth stands at an impressive 39% in the next 10 years.
Good salaries come hand in hand with big prices. So, it's not a surprise that we see these numbers for San Jose.
By the way, if you want to learn what is considered a good salary in California in 2023, read our latest article that breaks down the ideal salary level in each major Californian city.
5. Sacramento vs San Jose – Things to Do for Travelers
What can you do when traveling in San Jose or Sacramento? Well, it is better to ask what you can't do since both cities offer a lot of amenities and things to discover.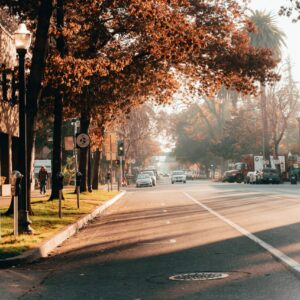 Sacramento can surprise you with how many outdoor activities and engaging locations it can offer.
Though considered more of a family destination, you can find many excursions and trips, beautiful historical attractions, and luxurious restaurants and shops around the city.
Don't miss the Old Sacramento Waterfront, which is an 8-block district filled with museums, restaurants, and bars.
San Jose is pretty similar to Sacramento in terms of its activities. You also have many cultural attractions, outdoor activities, and great shopping locations.
Among other things to do in San Jose, you can find The Tech Interactive, which is a family-friendly science center, or you can go shopping and dining in the lively Santana Row.
San Jose also offers easy access to the rest of the Bay Area for day-trips and other fun excursions.
6. Sacramento vs San Jose – Things to Do for Residents
Sacramento offers impressive historical attractions like Sutter's Fort, many museums, and community-driven events, like local farmers' markets and festivals all year round.
If you wish to relax, the city also has many large parks, such as McKinley Park or William Land Park, where you can also find the Sacramento Zoo.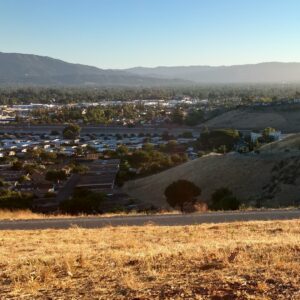 Living in San Jose can be quite a thrilling experience. The city has more billionaires per capita than anywhere in the U.S, which is a great indicator of a high-quality life.
San Jose impresses thanks to its captivating mountain views, numerous outdoor activities, and exciting events that are on display every month.
It also has excellent public parks, like Frank M. Santana Park, Happy Hollow Park & Zoo, Hellyer County Park, Greystone Park, and many others, where families and groups of friends can have a picnic, play disc golf, or go on a walking trail.
It is really a nice place to live for those who enjoy being outdoors often.
7. Sacramento vs San Jose – Culture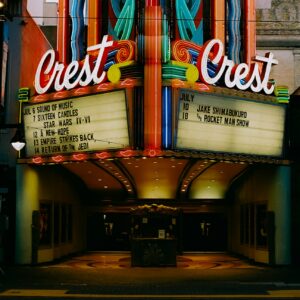 Let us discover some cultural distinctions between San Jose vs Sacramento.
The culture in Sacramento features many ethnic groups with strong subcultures. The city is a nice place to live for people with different backgrounds, interests, and passions.
Though it is a modern Californian city, it also has strong links to its history and heritage.
You can also find many art galleries, museums, upscale restaurants, and good spots for live music and street artists.
Meanwhile, San Jose is unique and differs from most Californian cities. Its modern urban design is filled with subtle technological and artistic details.
The city attracts great talents and minds from all over the world, making it ethnically diverse as well.
Just like in Sacramento, San Jose sets no boundaries for all kinds of cultural expression.
Both are easy places to fit in and offer warm and welcoming residents. However, both do have a reputation as being quieter and calmer places to live compared to big Californian cities like San Francisco or Los Angeles.
Sacramento vs San Jose – Summary
Which city between San Jose vs Sacramento would you choose for visiting or moving to?
Sacramento is more affordable, but it delivers a lot of quality for residents as well as visitors.
Whereas San Jose is a first-class dream location with great jobs, but at high costs.
Before moving to San Jose or Sacramento, we encourage you to visit both of them and appreciate all of their details before making your final decision.