Living in Arizona vs California – Honest Comparison for 2023
If you are interested to know the differences between living in Arizona vs California in 2023, then this detailed guide will give you the inside scoop.
Arizona and California are two neighboring states, yet they could not be so different from each other.
When comparing living in California vs Arizona, it starts with the fact that they are pretty different when it comes to size. California is the most populated state in the US while Arizona is just the 14th largest in terms of population.
Each state also has their own unique and attractive qualities that will ultimately help you decide to choose Arizona or California.
Our analysis between living in Arizona vs California goes into information on the climate, cost of living, accessibility of jobs, recreational potential, and each state's overall vibe.
So, let's take a look at the facts and see if you belong living in California or Arizona.
1. Living in Arizona vs California – Overview
Arizona and California are very close neighbors and are both located in the western part of the US.
Arizona is one of the fastest growing states in the US with a population that has grown to 7.2 million residents, but it is still no match for California's 39.5 million residents.
Both are also huge land masses with diverse terrain, although California has Arizona beat in terms of physical area as well. California covers about 163,000 square miles of land, while Arizona is about 114,000 square miles of mostly desert.
2. Living in Arizona vs California – Reputation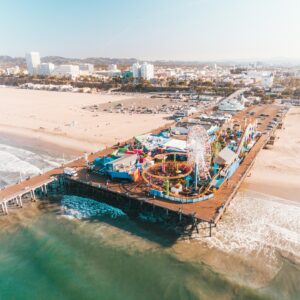 California exudes an easy-going surf culture vibe that is often described as paradise. Many Americans consider the Golden State as an ideal destination where you can experience sunny and warm weather all year in diverse landscapes that range from the beaches to the mountains.
Of course, there are also other great natural sites around the state, including its famous redwood forests, magnificent mountain ranges, wine country, freshwater lakes like Lake Tahoe, and a coastline right on the Pacific Ocean.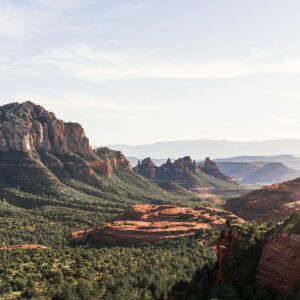 Meanwhile, Arizona is a vast, landlocked area that is known to offer plenty of attractions at an affordable rate.
It is most famous for its breathtaking sceneries, such as The Grand Canyon, which receives millions of tourists every year. Additionally, there are wide desert landscapes, yearlong sunny weather, and colorful sunsets that have drawn many new residents into Arizona.
You can even find some lakes in the desert. Some of the most well-known lakes are Lake Havasu, Lake Mead, and Canyon Lake.
3. Living in Arizona vs California – Climate
The size of Arizona makes it possible to experience a variety of climates throughout the state. In Southern Arizona, the desert climate features extremely hot summers and mild winters.
But, the whole state is not just all deserts.
In fact, Northern Arizona offers moderate summer temperatures and even winter snowfalls.
On the other hand, most of California has a Mediterranean-type climate, but some areas experience more extreme weather. Temperatures in Northern California can be quite chilly, while SoCal and Central California experience subtropical and desert climates.
4. Living in Arizona vs California – Cost of Living
When comparing Arizona vs California living costs, it is clear that Arizona is much more affordable than California.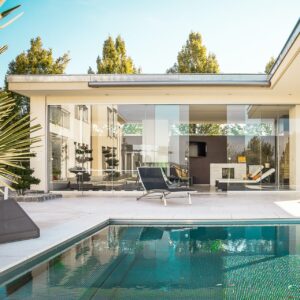 California features one of the highest living costs in the whole nation. It is no wonder since it is the state where you can find Beverly Hills, Malibu, Silicon Valley, and San Francisco, which are some of the most expensive cities in the US.
In fact, the cost of living is roughly 50% higher in California than in the rest of the US. Median home prices are also about $800,000, which is easily the highest in the nation.
In contrast, almost everything such as housing, groceries, transportation, utilities, and healthcare are cheaper in Arizona.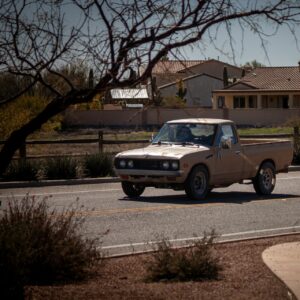 The cost of living in Arizona is only about 2% higher than the US average. The average house in Arizona is also priced around $400,000 to $500,000, which is still high, but much lower than in California.
5. Living in Arizona vs California – Job Market
California is the state that brings in the biggest bucks in the country. It is the largest economy in the US and would actually be the 5th largest economy in the entire world if it was its own country.
The film and TV industries are the state's leading sectors, followed by tourism and agriculture.
It is also the place to be for those in the tech industry. Big technology firms like Apple, Oracle, Google, and Meta are all located in Silicon Valley and offer average salaries of $130,000.
Check out our latest research article about what is considered a good salary to live well around California in 2023.
Meanwhile, the best jobs and industries in Arizona are usually in the healthcare, IT, construction, and aerospace markets.
There has been a steady expansion of the job market in Arizona, which can be attributed to the arrival of tech companies and multinational firms that have been setting up their headquarters in the state.
Innovations have created new jobs and industries that have made it quite attractive for residents from other states to relocate to.
While Arizona and California's job markets are both thriving, California offers higher paying opportunities on average. But, Arizona's lower cost of living may actually make it a better bang for your buck.
6. Living in Arizona vs California – Things to Do
The vast landscapes of both of these western states offer many sights to see and fun activities to try.
In Arizona, you can check out ski resorts in the high-altitude areas of Flagstaff, Alpine, and Tucson. Hunting, fishing, and camping are also popular activities for travelers in these mountainous (and colder) areas of Arizona.
Arizona's desert areas are also great places for activities like hiking, kayaking, climbing, and hot air ballooning.
Of course, there is the world famous Grand Canyon National Park along with several forests, national parks, and national monuments that you can also explore across Arizona.
On the other hand, California is one of the most popular travel destinations in the US. Famous for its stunning beaches, California attracts thousands of surfers and beach lovers year-round to famous places like Malibu and Laguna Beach.
California is also known for its nine national parks, which is the most out of any state in the US. It is also home to amusement parks such as Disneyland, Universal Studios Hollywood, LEGOLAND, and SeaWorld.
Of course, there are all the major cities across California that are worth visiting, like San Francisco, Los Angeles, and San Diego. Check out this article to learn more about the best places in California.
Overall, there are a countless number of things to do in either Arizona or California for visitors that will satisfy the whole family.
Arizona vs California Living – Summary
We hope this review of living in California vs Arizona has given you more clarity about which state is right for you.
Arizona's strong economy coupled with its affordability and easy lifestyle makes it quite an attractive place to relocate to.
But, California is a dream destination that offers some of the highest paying jobs in the nation and a diverse list of things to do around the state.
Still, we think that there is no wrong choice between Arizona vs California as both places offer pleasant weather, stunning landscapes, and endless activities to choose from.