Fresno vs Bakersfield – Full Comparison Guide | 2023 Update
Are you deciding between Fresno vs Bakersfield in California's up-and-coming Central Valley? Our detailed analysis breaks down everything you need to know.
Fresno and Bakersfield are some of the largest cities in California. Both seem quite similar and are well-known for their relatively affordable cost of living and agricultural industry.
Still, both are different in unique ways and offer unique experiences that the other one cannot offer.
For example, Fresno is well-known for its lively nightlife and excellent arts and culture scene, with attractions such as the Fresno Art Museum, Fresno Discovery Center, and much more.
In comparison, Bakersfield, which is also referred to as "The Country Music Capital of the West," is renowned for its famous music scene that is thriving within its revitalized downtown area.
So, should you pick Fresno or Bakersfield? You have a big decision to make since they are both great cities. Below, we have broken down both of these cities into several categories to compare them:
Climate

Cost of living

Job market

Things to do for travelers

Things to do for the resident

Culture
Ultimately, both cities have a lot to offer and we are confident that you will discover the right one for you after reading our in-depth breakdown. So, let's get started and see how Bakersfield vs Fresno compare.
1. Fresno vs Bakersfield – Overview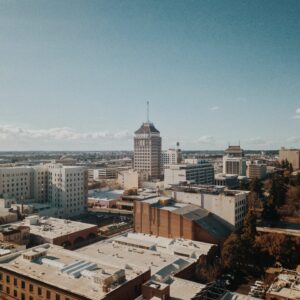 Fresno is the biggest city in the Central Valley region, with a population of over 542,000 residents as of 2020, which makes it the 5th most populated city in California.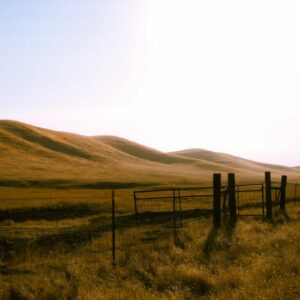 On the other hand, Bakersfield is the largest city in Kern County, with over 403,000 residents as of the 2020 census, making it the 9th most populated city in California.
Fresno is situated near California's geographical center and lies southeast of the state's capital of Sacramento. In contrast, Bakersfield is located about 1 hour and 45 minutes southeast of Fresno near the southern end of the San Joaquin Valley.
Both cities are urban areas, but also feature spread out suburbs. Therefore, when it comes to the walkability and bikeability scores from Walk Score for Bakersfield vs Fresno, they actually come out to be quite the same:
Fresno – Walkability: 47

Bakersfield – Walkability: 37

Fresno – Bikeability: 58

Bakersfield – Bikeability: 44
If you plan to visit or relocate to Fresno or Bakersfield, we think that you're going to need a car to reach all the parts of each city.
2. Fresno vs Bakersfield – Climate
Fresno features a climate with hot summers and mild winters, which is similar to the weather found in Bakersfield. Both cities also have mild winters, which is one of the upsides of residing in these cities.
July is the warmest month in Fresno, with average highs of 98 degrees, while Bakersfield is just a bit hotter, with average highs that are about 0.5 degrees more.
In contrast, Fresno's coldest months see high temperatures of around 55 degrees. At the same time, temperatures are a bit lower in Bakersfield, with average highs in the winter of around 49 degrees.
When deciding on Fresno vs Bakersfield in terms of weather, it doesn't look like there is much of a difference. Just be prepared to live in a hot, desert-like environment.
3. Fresno vs Bakersfield – Cost of Living
Generally, living in both cities is relatively cheaper than in other parts of California. Fresno's cost of living is 28% lower than the California average. In comparison, the cost of living in Bakersfield is 18% lower than in the rest of California.
Although both cities have a higher cost of living than the national average, there is a significant difference.
The cost of living in Fresno is just 1% higher than the national average compared to Bakersfield, whose prices are a whopping 13% higher than the US average.
However, according to Zillow, the average home value in Fresno is around $360,000, while the average home values in Bakersfield are roughly $321,000.
With a $40,000 difference between their average home value, it is safe to say that, although living in Bakersfield might be more expensive, the housing is cheaper there than in Fresno.
Therefore, there is no clear-cut winner between Fresno vs Bakersfield when it comes down to affordability. But, they are both fine choices compared to the rest of California.
4. Fresno vs Bakersfield – Job Market
Both cities suffer from relatively high unemployment levels, with a rate of 7.9% in Fresno and 8.0% in Bakersfield. Fortunately, there have been improvements in the job market of both cities over the past few years.
Statistics show that in recent times, Fresno has seen a 2.0% increase in its job growth, which is 0.4% higher than the United States average.
Meanwhile, Bakersfield has seen job growth of 1.2%. Additionally, Fresno's estimated future job growth is 33%, which is a bit stronger than what is predicted for Bakersfield.
So, should you choose Bakersfield vs Fresno for job opportunities? The job market in Fresno has seen higher growth over the years and has more potential for expansion than Bakersfield.
Thus, you might want to consider Fresno if you are a young professional. However, this is not to say there aren't opportunities waiting for you in Bakersfield, either.
5. Fresno vs Bakersfield – Things to Do for Travelers
Do you plan to visit Bakersfield or Fresno anytime soon? Then, let's take a look at the things you can do as a traveler in these two metropolitan areas.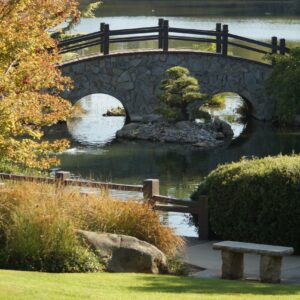 Fresno offers just about every attraction you might think of as well as an excellent nightlife experience. Examples include a tour of historical sites such as Forestiere Underground Gardens, the calming Shinzen Japanese Garden, or a visit to downtown Fresno, where you can watch a baseball game or a live show at the theater.
Also, the art museums in Fresno offer a great cultural experience. These include the Meux Home Museum, Fresno Discovery Center, and the Fresno Art Museum.
Bakersfield isn't too far behind on attractions it can offer. The city's rich music history lives on today with many live performances that might be the first thing you may want to check out.
You can see a performance at the famous Fox Theater, Buck Owen Crystal Palace, The Ovation Theater, and many more.
Additionally, the city is well known for its museums, so a visit to the Kern County Museum or the Bakersfield Museum of Art is another excellent thing to do when exploring Bakersfield.
6. Fresno vs Bakersfield – Things to Do for Residents
Visiting all of these different and fun locations can quickly get old for residents, so let's look at the potential things to do for residents of Bakersfield or Fresno.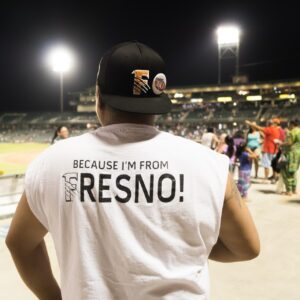 Fresno is booming. Recently, the city has seen a surge in its job market, which has also attracted additional companies and residents.
In addition, Fresno provides all the amenities of a large city with the feeling of a small town. It is perfect for those who want a taste of both worlds.
It offers several shopping malls and some of the region's most renowned restaurants and bars.
Plus, Fresno offers many community events and farmers markets, which makes it easy to fit in and eventually fall in love with.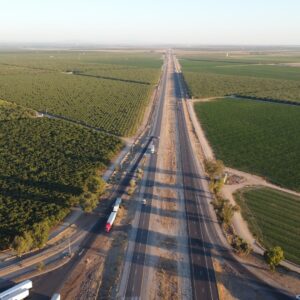 On the other hand, Bakersfield is one of the largest petroleum producers in the US, so the area's economy has been doing well.
Meanwhile, the city has also been experiencing a rejuvenation of its own recently. Many folks, especially from younger generations, have been moving to Bakersfield to escape the excessively high cost of living found in large cities like Los Angeles and San Francisco.
As a result, completely new industries have been starting in recent years, which shows how the city has been evolving to keep up with modern times.
You can even check out our full guide about living in Bakersfield.
On top of that, Bakersfield is known for offering a wide range of excellent cuisines. Don't miss the delectable and authentic Mexican dishes that are served at one of the many locally-owned restaurants in town.
7. Fresno vs Bakersfield – Culture
Fresno is a major cultural hub of the Central Valley. There are many celebrations of art and culture that occur throughout the year.
To celebrate its culture, some events observed in the city include the annual Mexican Independence Day, the Hmong New Year Celebration, the Obon Festival, and many others.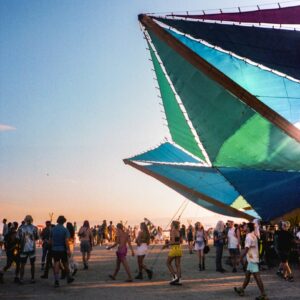 Meanwhile, Bakersfield is also rich in culture and arts. Specifically, it promotes a wide variety of music as well.
Overall, both cities offer a slower pace of life and down-to-earth residents compared to more glitzy and glamorous places like Southern California or the Bay Area.
Fresno vs Bakersfield – Summary
Ultimately, who wins in this comparison between Bakersfield vs Fresno? We think that it will come down to your preferences.
We hope that this article has shown you that you can enjoy a good life in Bakersfield or Fresno. They both offer an affordable cost of living compared to California standards and have positive job growth.
There are also tons of things to do in both cities and are great for visitors as well as people looking to relocate.
If you want to learn about the rest of the Golden State, check out our summary of the best places to live in California updated for 2023.