Is Bakersfield a Good Place to Live? 8 Pros and Cons of Living in Bakersfield, CA
Cities in inland California are growing, but is Bakersfield a good place to live in 2023? We found the top 8 pros and cons of living in Bakersfield, CA.
Bakersfield is a city of 400,000 residents that is located in Kern County in southern central California. It is also just a two hour drive away from Los Angeles.
It offers residents an urban feel and the city is also famous for being "the country music capital of the West Coast."
"Bako," as the locals affectionately call it, has a hot climate and is a significant producer of oil and agriculture in California.
But, the dynamics of the city, as well as the rest of inland California, continue to evolve and it has become a significant hub for new businesses and arts.
It has also become one of California's fastest growing large cities as more and more people flee the excessively high costs of San Francisco and Los Angeles.
Additionally, there are a variety of attractions in Bakersfield that keep residents happy, including the vibrant Park at River Walk and the first-rate Bakersfield Museum of Art. Check out this article for a full list of the best things that locals enjoy around Bakersfield.
Overall, we think that this transforming city is a hidden gem due to its location and affordability.
Still, is Bakersfield a good place to live in 2023? Have there been enough changes to the city to make it livable and worthwhile?
Let's take a look at the major pros and cons of living in Bakersfield, CA that we have uncovered so that you know if it is the right city for you to move to or not.
Pros and Cons of Living in Bakersfield, CA – Our Top 4 Pros
1. Excellent Cost of Living for California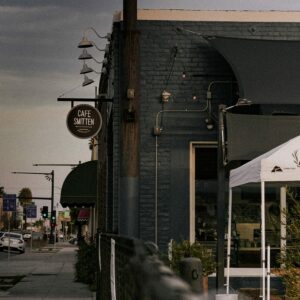 A reasonable cost of living increases the livability of any city. Bakersfield might not be outright cheap, its cost of living is very affordable compared to other cities in California.
Although Bakersfield is 15% more expensive to live in than the national average, it is actually 18% lower than the California state average.
Real estate prices are also an astounding 48% lower in Bakersfield than in the rest of California. The average home in 2023 is priced around $300,000 to $350,000, according to Zillow.
Of all the pros and cons of living in Bakersfield, CA, this point on affordability is probably the number one reason that has attracted so many new residents to the city.
2. Transforming Economy
Bakersfield's economy used to rely solely on its oil and agricultural sector. According to Forbes, the oil industry provided over 16,000 direct jobs in 2020. Agriculture generated an even higher number of jobs than the oil sector.
But, the recent influx of new residents, especially from younger generations, has helped to start to revitalize Bakersfield's economy into a more dynamic city for jobs and opportunities.
Meanwhile, Downtown Bakersfield has been experiencing a rebirth, as more and more residents move in and rejuvenate the area.
As a result, new businesses, restaurants, and housing developments like the 17th Place Townhomes have been springing up all across Bakersfield recently and has helped to diversify the city's economy away from just oil and agriculture.
That makes it an exciting place to live with a bright future.
3. Close to Los Angeles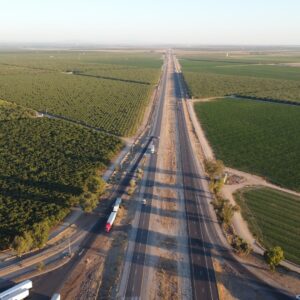 We all know that Los Angeles is one of the best cities in California. We even named it as one of the best places to move to in California in 2023.
But, what if you could access and enjoy all of its amenities, but live in a cheaper location?
Bakersfield is just a two-hour drive from LA, so if you ever get bored, wish to explore, or want to treat yourself to a weekend getaway, you could easily drive over to Los Angeles and experience all it has to offer.
It may even be possible to access LA's job market from Bakersfield, especially as more and more companies allow for remote and hybrid work models. A two hour commute may not be that bad if it is just once a week or once a month.
4. Good Public Education System
Is Bakersfield a good place to live? It could be if you have kids. It offers numerous, well-rated schools to choose from. With 163 schools in the area, it is clear that Bakersfield has a strong and diverse public school system.
It is also home to several colleges, including California State University Bakersfield, Bakersfield College, and Fresno Pacific University Bakersfield Campus.
Pros and Cons of Living in Bakersfield, CA – Our Top 4 Cons
1. High Crime Rates
The crime rate is higher than average in Bakersfield, CA. In fact, it is 94% higher than the national average. That is quite an extreme number and can be a significant cause of concern to those who plan to move to Bakersfield.
Due to this high crime rate, it is easy to dismiss the area. However, not every part of Bakersfield is dangerous. Plus, crimes have gradually decreased about 1% each year as the city has taken a stronger stance against crime recently.
So, is Bakersfield a good place to live for those who are seeking a safe and secure city? We recommend that you check out the different parts of the city if you are planning to relocate since there are several neighborhoods that are safer than others.
2. High Pollution Levels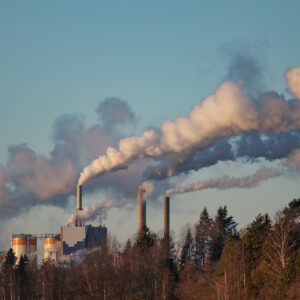 As a significant producer of petroleum, natural gas, and other fossil fuels, the Bakersfield metro area has constantly topped the list of the most polluted cities in the United States.
Bakersfield is located in Kern County, which is responsible for producing about 70% of all of California's oil. While this high rate of production helps to provide jobs for the region, it unfortunately also adds to the air pollution.
Therefore, if you have severe lung or breathing conditions, you might want to rethink relocating to Bakersfield.
3. Extremely Hot Summers
One of the major issues that you will need to be ready for is Bakersfield's climate. The weather can get uncomfortable during its hot summers, with high temperatures in July and August that average about 98 degrees.
Due to the scorching heat, Bakersfield is also at-risk of natural disasters such as wildfires.
It also rarely rains in this desert city. Residents only experience about 6 inches of rain per year.
But, the winters in Bakersfield can be quite mild, which is one positive of its desert-type climate.
4. Car Dependent City
The design of Bakersfield is pretty spread out and there is a lot of sprawl. The city covers over 150 square miles to fit its 400,000 residents.
Walk Score only gave it a walkability score of 37 out of 100. Therefore, unless you decide to live downtown, you would likely need a car to get around.
Bakersfield's public transportation system also isn't very reliable or extensive at this moment either.
Is Bakersfield a Good Place to Live? Summary
Bakersfield is an up-and-coming city in a great location that offers mild winters and great affordability.
But, is Bakersfield a good place to live ultimately? We think the answer is yes, but only if you are willing to be flexible and grow with the city as it continues to redefine its own identity.
We hope this list of the pros and cons of living in Bakersfield, CA has given you more clarity on whether or not it should be the next place you move to.