Is Surprise Arizona a Good Place to Live? 8 Pros and Cons of Living in Surprise AZ
Is Surprise Arizona a good place to live in 2023? We examine the top 8 pros and cons of living in Surprise AZ so that you know if it is the right place for you to relocate to or not.
Surprise Arizona is a suburb of Phoenix and is one of the fastest growing cities in Arizona, so it certainly has its fair share of desirable traits, but there are also some factors to be aware of before you decide to move there.
We looked at all the latest data and reviewed many statements from people who actually live here to determine if Surprise Arizona is a good place to live in this day and age.
Some of the pros and cons of living in Surprise AZ may actually be the opposite for you, so you should review the list carefully and understand how it impacts your lifestyle and preferences.
Let's take a look to see if Surprise Arizona is a good place to live and what pros and cons you need to be aware of.
Is Surprise Arizona a Good Place to Live? Background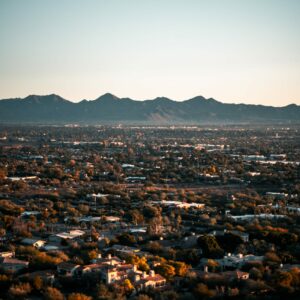 First, we will start with a bit of background about the city of Surprise, Arizona. It was founded relatively recently in 1938 as a super small piece of land. The city was only given 1 square mile to work with to build cheap housing for agriculture workers on the outskirts of Phoenix.
Since then, it has rapidly transformed into one of the fastest expanding areas in the state. Today, it has a population of 143,148 that covers 110 square miles.
Geographically, it is located about 30 miles northwest from downtown Phoenix, which is about a 40 minute drive.
Overall, Surprise has generally been regarded as a great city to live in. We even ranked it #12 of the best cities to live in Arizona.
Pros of Living in Surprise AZ
1. Affordable Cost of Living
Surprise's affordable cost of living is one of its major draws. Compared to other major Phoenix suburbs like Chandler, Tempe, and Scottsdale, Surprise offers a cheaper overall cost of living, especially for its housing costs.
The cost of living in Surprise is only about 4% higher than the national average and only 2% higher than the average across all of Arizona. Here is how that compares to the other major suburbs of Phoenix:
| | |
| --- | --- |
| City | Cost of Living % Above US Average |
| Surprise | 4% |
| Chandler | 13% |
| Goodyear | 11% |
| Mesa | 4% |
| Scottsdale | 33% |
| Tempe | 8% |
Specifically, the cost of housing is a bit lower in Surprise than most other Phoenix suburbs. According to Zillow, the typical home price in Surprise is about $400,000 currently.
2. Endless Sun
Surprise Arizona is the perfect place for people who enjoy sunny days and don't want to see much rain or snow.
Surprise averages about 301 sunny days per year, which is significantly more than the US average of 201 days per year.
Meanwhile, it only gets about 9 inches of rain and 0 inches of snow per year, which is one of the benefits of this desert city.
While it does get extremely hot during the summer, which is one of the cons that we will mention later, its cool season is still quite warm. The weather in Surprise during the typically colder months between November and February averages a very comfortable 73 degrees.
3. Things to Do
Surprise offers many things to do around the city, particularly for those who enjoy activities outdoors and in nature. There are 14 parks and recreation centers around Surprise. Don't miss sights like the Wildlife World Zoo, Aquarium & Safari Park or Surprise Community Park that is right in the center of town.
Additionally, you can take advantage of many hiking and biking trails nearby.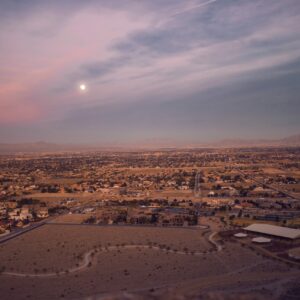 It is also a great place for sports fans as Surprise Stadium is the Spring Training home to the Texas Rangers and Kansas City Royals.
If that's not enough, there are also numerous golf courses and tennis courts that can be found all across the city.
So, is Surprise Arizona a good place to live if you spend a lot of time outdoors? Absolutely it is.
Cons of Living in Surprise AZ
1. Extremely Hot Summers
When we say it's hot in the summer, we really mean it. From about May to September, the average temperature is 98 degrees.
That means that there are many days where the temperature creeps over 100 degrees as well. In fact, the average high in July is an astounding 106 degrees.
While there is very little humidity in the Arizona desert compared to somewhere like Florida, constant temperatures above 100 degrees are enough to roast you pretty quickly.
2. Limited Public Transit Options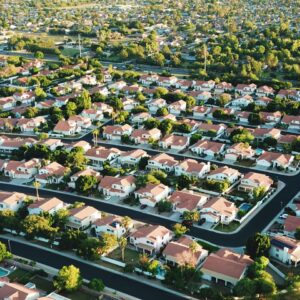 Surprise does not have a well-developed public transportation system at the moment. The Valley does have its own metro line, but it does not extend out to Surprise.
Meanwhile, there are some bus lines around town, but the vast majority of residents get around by car.
That means if you are planning to move to Surprise from a big city, be prepared to bring a car and drive virtually everywhere you need to go.
3. Quiet Nightlife
Another major con of living in Surprise Arizona is its lack of a lively nightlife scene. The city is really known more for families and retirees, so there are not many bars or clubs where you can party all night long.
The closest real nightlife district would be in Phoenix, which is 40 minutes away.
This may actually be a pro for some who are looking for a quiet and relaxed place to live. But, is Surprise Arizona a good place to live for those seeking a buzzing entertainment area? The answer is no.
4. Snowbird Affect in the Winter
When the weather gets cold everywhere else, the snowbirds flock to Arizona for the winter. Surprise is no exception and the city gets temporarily flooded with out-of-towners for the winter.
This leads to an increase in traffic and congestion on the roads across the city as well as in restaurants as more people fight for the early bird specials.
It is not unheard of to wait up to an hour for a table at a restaurant during the high season, especially since there are not so many restaurants in Surprise compared to other cities this size.
Is Surprise Arizona a Good Place to Live? Our Take
If you compare all of the pros and cons of living in Surprise AZ, we think that it is one of the best suburbs of Phoenix to live in. It's relatively low cost of living combined with the plethora of things to do, especially in nature, make it a top pick in the area.
However, it is really geared towards families and retirees, so young professionals may want to look elsewhere.
Also, it is still quite far from Phoenix, so those who need to commute or who want to visit downtown often may be better off in a closer city.
Still, Surprise Arizona is a good place to live for those in the right circumstances and whose preference is for a nice, quiet community.
You'll also need to be able to stand the heat during the summer, but you will be rewarded with warm winters.