8 Pros and Cons of Living in Lakeland FL – 2023 Update
Is Lakeland Florida a good place to live in 2023? We found the top 8 pros and cons of living in Lakeland FL so you know if this Central Florida city is for you.
Lakeland is a growing city that is located right between two of Florida's biggest cities, Tampa and Orlando.
You can guess that the city got its name from the vast number of lakes that you can find there – 38 to be exact.
With a population of over 110,000 people, Lakeland is a bustling city that has consistently attracted young families, retirees, and professionals for its affordable home prices, growing job market, and proximity to some of Florida's major sights.
If you're thinking of moving to Lakeland, then you'll get to enjoy all of its outdoor activities, great food, and annual festivals. The winter season is also a delight as you don't have to worry about any snow and you could even go out without a jacket.
But, is Lakeland FL a good place to live for every demographic? Is it a good fit for young and old alike? Is there enough to do year-round?
Let's find out about the top pros and cons of living in Lakeland FL so that you can determine if it is the right city for you to relocate to.
Pros and Cons of Living in Lakeland FL – Our Top 4 Pros
1. Close to Many Cities & Attractions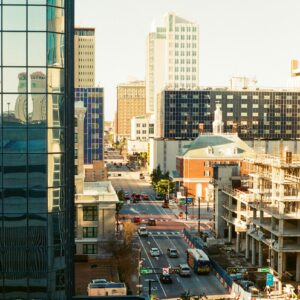 One of the major reasons people want to move to Lakeland is due to its proximity to some of Florida's biggest cities and attractions.
It is only about a 40 minute drive to Tampa to the west and an hour drive to Orlando in the northeast. Hence, residents here can plan a trip to the beach or Disney World and Universal Studios at any time and avoid the tourist crowds.
Residents of Lakeland can also access the booming job markets of both Tampa and Orlando, which can double your odds of landing a good job.
It is also close to other growing cities like Winter Haven, which offers a slightly different set of amenities than Lakeland and can be a good change of pace.
2. Rich Culture with Historical Beauty
Surprisingly, Lakeland is home to seven historic districts, which hold numerous historical attractions, such as the 1,400 seat Polk Theater that was built after the city's first major boom in 1928.
Downtown Lakeland also features numerous historical landmarks and old buildings that sit alongside its antique stores, thrift shops, bars, and restaurants.
There is never a dull moment in Lakeland, especially if you're someone who loves outdoor activities and finding new things to do around the city. There are several galleries, public golf courses, and state parks that you can enjoy across the community.
You can also find museums like the Florida Air Museum and the Polk Museum of Art.
Meanwhile, the scenery in Lakeland is also quite breathtaking, with oak-canopied trees, a lush natural landscape, and numerous lakes, such as the massive Lake Parker that is located right in the heart of town.
3. Low Cost of Living and Affordable Housing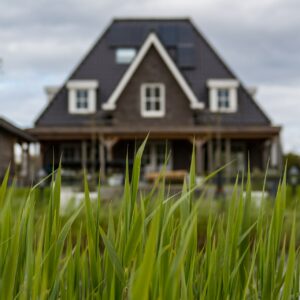 The cost of living in Lakeland is about 9% lower than the rest of Florida and the rest of the US.
Additionally, Lakeland's housing costs are about 30% lower than the US average. The typical value of homes in Lakeland are priced around $250,000 to $275,000.
That is a great value, especially for this region, as home prices in neighboring Orlando and Tampa have continued to skyrocket.
Is Lakeland Florida a good place to live for those looking for an affordable place near some of Florida's best cities? We certainly think so.
Of all the pros and cons of living in Lakeland FL, we think that this reason is the single biggest factor that is influencing people's decisions.
4. Great Place to Retire
Most seniors want a place with warmer weather and access to lots of activities and entertainment, all at an affordable rate. That is exactly what Lakeland can deliver.
It is also routinely rated as one of the best cities for retirees in the US.
An extra advantage of retiring in Lakeland is the tax advantages as there are no state income taxes and social security benefits are also not taxed.
Lakeland can cater to virtually every type of lifestyle that retirees (and even non-retirees) are looking for.
For instance, Lakeland was even named as one of America's most dog-friendly cities.
Pros and Cons of Living in Lakeland FL – Our Top 4 Cons
1. Heavy Traffic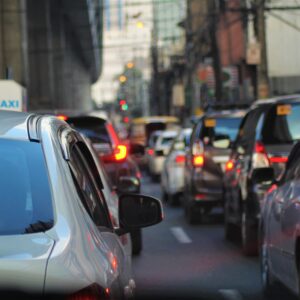 Since Lakeland is located between two major cities and is also close to Disney World, residents here can expect a lot of gridlock. That is especially true during peak tourist seasons as well as when snowbirds descend on Florida during the winter.
SInce Interstate 4 is really the only major highway that connects Lakeland to Tampa and Orlando, it can get congested pretty easily.
Additionally, the public transportation system around the city and in the area is not very expansive, so basically everyone drives to where they need to go.
So, is Lakeland FL a good place to live for those who like wide-open spaces and short commutes? It's probably not the best place to look at in that case.
2. Heat & Humidity
Residents often complain about the hot weather and drenching humidity that is found in Lakeland.
Average highs during the summer can easily reach as high as 95 degrees and the humidity levels in this part of Florida can be unbearable at times, so be ready to endure some hot and uncomfortable days if you plan to move here.
Of course, you could just stay inside and run your A/C 24/7, but be ready to pay more for your electricity bill each month.
But, if you're someone who hates the cold, snow, and ice, then this may be a welcoming place for you since Florida isn't called the Sunshine State for nothing.
3. Incessant Bugs & Mosquitoes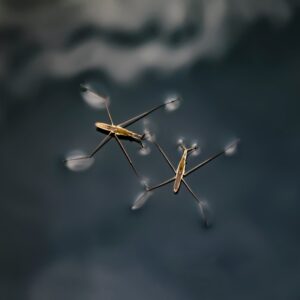 The hot and humid weather creates the perfect environment for various bugs and insects to thrive. Lakeland, as well as the rest of Florida, is filled with bugs and pests.
Some insects that you may come across include cockroaches, giant palmetto bugs, and of course, mosquitoes. The area's plentiful supply of lakes also helps to keep the mosquito population alive and well.
So, is Lakeland FL a good place to live for people who cannot stand insects? Well, if you easily get irritated, you should probably stay away from Lakeland since it is a heaven for bugs.
4. Wild & Extreme Weather Events
Lakeland is susceptible to numerous natural disasters like hurricanes, tornadoes, flooding, and strong thunderstorms. The hurricane season lasts for months and is a constant threat, so residents are often advised to have an emergency checklist and kits nearby that are stocked with food and water supplies at all times.
While it may be true that Lakeland experiences fewer hurricanes compared to cities on Florida's coast, it has still been hit by over 70 storms over the last 100 years.
Is Lakeland Florida a Good Place to Live? Summary
We hope that this comprehensive list of the pros and cons of living in Lakeland FL can help you understand how it is to live in this growing city.
Its excellent location makes it a prime spot for those who want easy access to many amenities, but at an affordable price.
But, it is prone to extreme weather and may be getting too popular for its own good as more and more people clog its roads.
Before deciding and settling in Lakeland, we think that you should travel down and see things for yourself.