Is Spokane a Good Place to Live? 8 Pros and Cons of Living in Spokane WA
Is Spokane a good place to live in 2023? We put together this in-depth insider's guide with the top 8 pros and cons of living in Spokane WA that give you all the details.
Spokane often gets overlooked, even though it is Washington State's 2nd largest city, with a population of 230,000 residents. That figure is expected to rise, as more people move to Spokane each day.
Its location in the heart of Eastern Washington also makes it a great place for nature lovers who want easy access to the great outdoors.
But, is it truly a good place for folks of all ages to relocate to? Does it offer good jobs for young professionals? Is it a family-friendly city for kids? Does it provide an affordable lifestyle for retirees?
Like most places, Spokane has some great things going for it as well as some issues that you need to be aware of. So, we did some comprehensive research to determine the top pros and cons of living in Spokane WA so that you can get the full picture before you decide to move there or not.
Pros and Cons of Living in Spokane WA – Our Top 4 Pros
1. Affordable Rentals and Housing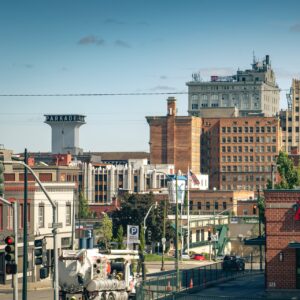 Spokane encompasses a huge area of space and is not really limited geographically by mountains or bodies of water like Seattle is.
Therefore, the city has been able to expand and keep up with the overall demand for housing.
As a result, Spokane offers some of the most affordable rentals and home listings in the entire state of Washington, especially for large cities.
Rentals can be quite affordable in Spokane. According to Zumper, expect to pay approximately $1,100 to $1,200 for a 1-bedroom apartment rental in Spokane. That is almost $1,000 less than the rates in Seattle.
If you would like to buy your spot instead, the real estate market is one of the best pros of living in Spokane WA. According to Zillow's estimates, the average listing price in Spokane is approximately $350,000 to $450,000.
That may sound like a lot, but remember that average prices in Seattle are actually around $1 million.
So, is Spokane a good place to live for those who are working with a budget within Washington? It certainly looks like one of the best values in the state.
2. Bustling, Busy Culture Full of Amenities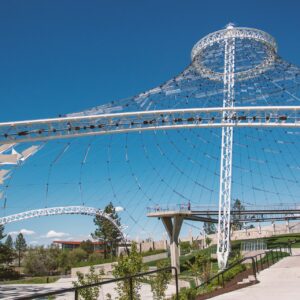 Spokane sure isn't sleepy.
The city offers a thriving culture that can suit people of almost any interest or age group. When you find out about the best spots in Spokane, you will always have something cool to do (and there is always something to see).
The revived, energetic downtown district of Spokane manages to offer a fun urban core alongside many elements of nature as well.
The Spokane River runs right through the center of the city and residents here can relax in the beautiful Riverfront Park along the waterfront.
Meanwhile, the city features tons of entertainment options, shops, eateries, bars, and breweries.
One of the best current events in Spokane is the Dreamworks Animation Exhibit, which is being held at the Northwest Museum of Arts & Culture. If you want to know how movies like Toy Story were developed, this is an exhibition to see.
Spokane is also close to numerous world-class ski resorts. There are five large resorts all within a 2 hour drive from downtown.
Overall, Spokane provides its residents with an incredible wealth of things to experience. Of all the pros and cons of living in Spokane WA, this is the one that usually influences people the most.
3. Moderate Weather
Spokane is known for its balanced weather and four distinct seasons, which most of the people who live here love.
If you spend the whole year in Spokane, you can expect to see short summers and longer, colder winters – though locals are the first to mention that it's not as bitterly cold in Spokane as you might believe at first.
While winters are colder in Spokane than most of the US, the overall climate here is actually closer to a warmer Mediterranean climate.
The city's unique climate is due to the fact that it is elevated within the mountains, but also protected by the Cascade Mountains from weather fronts from the Pacific Ocean. That means that it gets half the rain that Seattle receives, but also gets a lot of snow during the winter months.
Overall average highs in Spokane are around 85 to 90 degrees during July and August, while lows in the winter don't go much below 20 to 25 degrees.
4. Perfect Location for Nature Lovers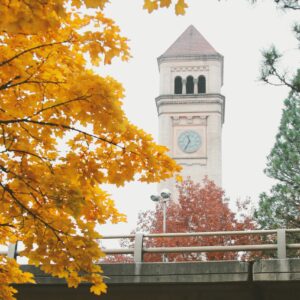 Spokane is rated as one of the top places to be in the country for nature, which includes hiking, biking, fishing, hunting, and much more. There's so much to see here that it could take you an entire lifetime.
For example, there is the stunning 55-acre Mirabeau Point Park and Discovery Playground that features a waterfall and offers fun for the whole family. Don't miss Mount Spokane State Park, with over 100 miles of trails through the lush green forests of Eastern Washington.
There are also tons of famous trails, like the Centennial Trail and Dishman Hills Natural Area close to the city.
As we noted earlier, there are also many great ski resorts and mountains nearby as well.
Is Spokane a good place to live for people who spend a lot of time outdoors? Then, the answer is a resounding yes.
Pros and Cons of Living in Spokane WA – Our Top 4 Cons
While most people consider Spokane a great place to live, there are also some cons of living in Spokane, WA that you should consider if you want to move here.
Ultimately, Spokane has high sales taxes, elevated air pollution levels during the wildfire season, and pockets of high crime.
1. High Sales Tax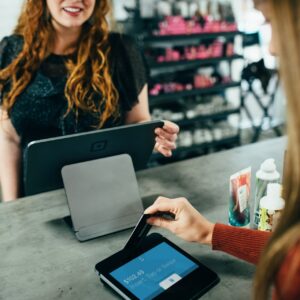 Spokane happens to have one of the highest sales taxes in the whole state and even in the entire United States.
While individual residents get a break since there is no personal income tax in Washington, there is a hefty sales tax that is charged on almost everything that's bought within the state.
Each city also gets to charge an additional sales tax rate on top of the state's base rate of 6.5%.
The Spokane government has chosen to levy an extra 2.5% tax on top. Therefore, the total sales tax in Spokane is 9%.
2. Crime Rates
The overall crime rates in Spokane are quite high when compared to other large cities in the region. Overall crime levels are about 145% higher in Spokane than the average US city.
While it doesn't necessarily make Spokane any more dangerous to live in than another city, these elevated crime rates should be something you are diligent about, especially if you are moving from an area with a lower crime rate.
Is Spokane a good place to live for those who want the utmost in safety and security? Then, the answer is likely no.
But, there are always some good and some not so good neighborhoods in every city, so it may just take some time to find a secure spot here.
3. Air Pollution Concerns
For most of the year, Spokane's air quality is generally considered acceptable and you can look forward to healthy and clean air around the city.
Unfortunately, Spokane also experiences a lot of wildfires almost every year as it is surrounded by vast expanses of forests.
These wildfires pollute the air with thick smoke, higher levels of carbon monoxide, and small particles that can enter your lungs.
For instance, the Spokane Regional Clean Air Agency noted that there were eight days last year when the city experienced an unhealthy air quality level.
That number has also been steadily increasing over the past decade as well.
If you want to live in Spokane, you have to be conscious of the air quality difference during some parts of the year when the fires are active.
4. Limited Diversity in the Job Market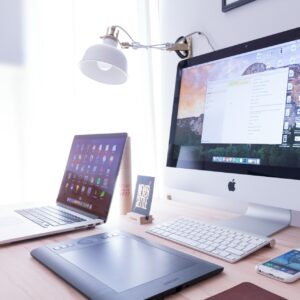 While Spokane's economy is doing pretty well and offers a lot of good paying opportunities, its job market is not as dynamic as other big cities like Seattle.
Spokane is the region's hub for manufacturing, healthcare, and transportation, but there is not a huge presence of start-ups or many high-paying tech jobs.
So, don't expect to find many six-figure desk jobs here compared to Seattle or the Bay Area.
But, salaries here are still pretty decent. The average salary in Spokane is roughly $50,000 to $60,000, which is around the US national average.
Is Spokane a Good Place to Live – Summary
We hope this detailed description of all the pros and cons of living in Spokane WA has given you enough insights to determine if it is the right city for you to move to or not.
The city can certainly offer you an affordable way of life with plenty of things to do both in nature and in its lively downtown.
But, there are a few drawbacks, particularly the rising crime rates and the quality of air.
Either way, it is probably a good idea to take a trip to Spokane to figure out if its vibes match what you are looking for.
Finally, if you are looking for some of the best cities to live in Washington, check out our list updated for 2023.