Washington vs California – Quality of Life Comparison for 2023
This detailed guide gives you all the info you need to know when comparing Washington vs California for the quality of life that they provide in 2023.
Of course, both states are well-known for their endless amenities and entertainment options for tourists, but do they actually offer a good quality of life for their residents? Are the high costs found in Washington or California worth the seemingly perfect lifestyle that each state can offer?
We took a deep-dive into all the facts that make a place worth living, including each state's reputation, things to do for residents, future job prospects, and overall desirability in the long-run to determine the quality of life in Washington vs California.
So, let's take a look to see if you belong more in California or Washington based on all of these metrics.
Quality of Life in Washington vs California – How Do We Define Quality of Life?
The World Health Organization defines quality of life as "an individual's perception of their position in life in the context of the culture and value systems" based on their own personal objectives, outlooks, and desires.
Therefore, we put together a list of what matters most so that you can decide whether Washington or California's quality of life is more suitable for you. Some of the metrics that define how each state performs include:
Overview

Reputation

Things to Do

Cost of Living

Job Market

Climate
With all of these considerations in mind, performing this Washington vs California quality of life comparison involves finding out how people live, what their environment is like, and how capable they feel to accomplish their personal goals.
Living in either state has its pros and cons, but this article will help you figure out if Washington or California is right for you.
Washington vs California – Quality of Life Overview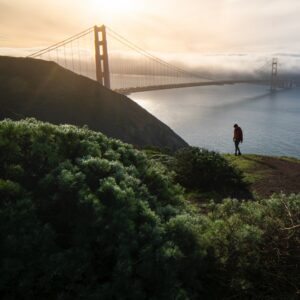 California is the most populated state in the US with almost 40 million residents. It is also the 3rd largest state in terms of total area, The Golden State is located on the west coast bordering the Pacific Ocean.
It has plenty of beautiful beaches, world famous national parks, and spectacular attractions such as Disneyland in SoCal and Alcatraz in the Bay Area.
It features world-class cities like Los Angeles and San Francisco, which offer a vibrant nightlife and excellent all-around experience, while the ethnically-rich cuisine offered throughout the state makes for a food-centric cultural landscape.
Diversity in people groups as well as variances in climate, elevation, and weather make California uniquely beautiful among all the states in the nation.
In comparison, Washington is one of the most ecologically diverse states in the U.S. with all of its seasons being distinct and beautiful.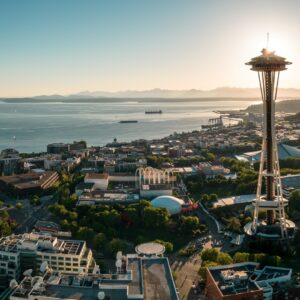 Washington is the 13th most populous state with about 7 million residents and is the most northwestern state in the US.
Washington also boasts the largest ferry system in the country and plenty of charming small towns to call home along with major cities like Seattle and Spokane.
Compared to California, Washington delivers a relatively simpler lifestyle, with many rural areas and rugged landscapes that truly encapsulate the beauty of nature and the grandeur of the mountains.
California vs Washington – Reputation
California has a reputation of being very ethnically diverse due to the vast number of immigrants that it attracts. This has created a melting pot of cultures that add to the overall good vibes across California.
The state is also quite eco-friendly with many residents choosing the bike as their primary method of transportation.
Their reliance on bikes isn't surprising as California's road traffic, especially in major cities, is notoriously bad.
Meanwhile, Washington has a reputation of being ecologically responsible, too, offering many alternative modes of transportation in their major cities. Washington is also well-known for its thriving aerospace industry.
In fact, according to U.S. News, the defense sector of Washington state employs the second-largest number of people in Washington.
Overall, both states feature residents who generally promote a sustainable lifestyle and enjoy being part of nature.
California vs Washington – Things to Do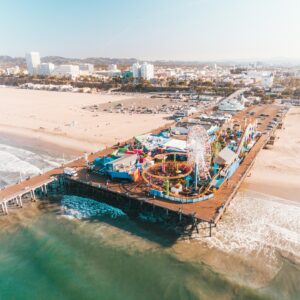 California is certainly not lacking when it comes to great things to do. Great national parks like Yosemite, Joshua Tree, and Redwood offer beautiful, one-of-a-kind experiences.
There are also amusement parks like Disneyland, Six Flags, and Sea World that are great for vacations. Meanwhile, the state features tons of museums and cultural landmarks that offer a glimpse into the past, including the Getty Museum and Griffith Observatory.
Let's also not forget about California's beautiful beaches for a lazy day on the sand. There are many excellent beach cities, especially in the southern part of the state. Check out our comparison guides for Laguna Beach vs Newport Beach and Long Beach vs Huntington Beach.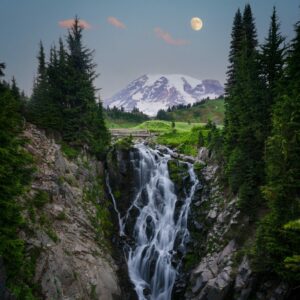 On the other hand, Washington state offers a great deal of sports and activities to keep you busy. With plenty of mountains, it's a perfect place to hit the slopes to experience the great outdoors. Don't miss the majestic peaks of Mount Olympus or Glacier Peak.
There are also lush forests and dense woods that offer excellent campgrounds, and intense white water rafting adventures like the Black Canyon will satiate your appetite for adventure.
Of course, you can also spend time in Washington's largest city of Seattle, which features some of the region's best cuisines, a thrilling nightlife, and an endless array of things to do, like a visit to the Space Needle or Pike Place Market.
California vs Washington – Cost of Living
California has an average cost of living of $46,000 per year. That comes out to about 40% more than the US average.
The biggest driver behind these higher rates are housing costs, which are almost 100% higher in California on average compared to the rest of the US.
Most places in California cost more than $1,000 a month to rent, but prices can be much higher in major cities.
For example, you may have to fork over $3,000 to $4,000 a month for rentals in San Francisco. Homes are no different.
If you're looking to buy a home somewhere in the Bay Area, be prepared to drop at least $1,000,000 on an apartment.
Cost of living is one of the major detriments of moving to California since it's higher than most other states, and this might just be the biggest Washington vs California quality of life factor that negatively affects California's ranking.
On the other hand, the cost of living in Washington is just 18% higher than the national average, with housing costs that are 35% more.
But, Washington has pretty high house prices, too, with a median home cost of over $500,000. However, unlike California, Washington State has no income tax, which helps offset these overall high prices.
There are lower utility rates due to Washington's temperate climate, which goes in a homeowner's favor as well.
But, Washington also has some pretty expensive locations, especially around the Seattle metro area, which is also home to the headquarters of some of the biggest tech companies. Be sure to check out our investigation into why Seattle is so expensive to live in.
Overall, in the Washington vs California quality of life comparison, Washington State definitely favors those who are looking to live on a budget.
California vs Washington – Job Markets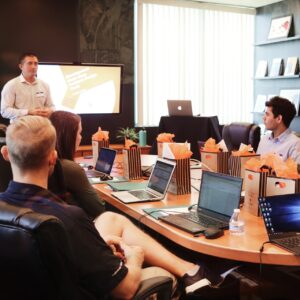 California is a land of opportunity, but unfortunately, the job market can be pretty volatile. In fact, MSN ranks California's job market as being the 8th most volatile job market in the US.
These constant ups and downs in supply and demand of jobs make the already astronomical cost of living in California that much more concerning. But, there is some good news. California actually has a lower than average unemployment rate of 4.9%.
On the other hand, Washington State has a better-than-average job market with an unemployment rate that is around the national average. Still, Washington's unemployment rate is 8.4%, but don't be fooled by this number.
With a strong average starting salary, good job stability, and a top ten ranking in statewide job opportunities, Washington has a lot going for it in the job market.
Another major component to the California vs Washington quality of life comparison is the salary potential you could achieve in either state.
The average salary in California is about $85,000, while in Washington, it is slightly lower at an annual average of $78,000.
But, the majority of the highest-paying jobs are clustered around the big cities in each state. For instance, average salaries in San Francisco are just over $100,000, while they can reach $140,000 in Silicon Valley.
Check out our latest research of what we think is a good salary to live in California in 2023.
Meanwhile, the highest salaries in Washington are found almost exclusively in Seattle. The average salary in Seattle is around $84,000. But, there are big tech companies like Amazon and Microsoft, whose average pay can easily top $100,000.
California vs Washington – Climate
California's climate is extremely varied depending on where you live. Near the coast, the climate is Mediterranean, offering warmth in the summer and cooler, rainy winters. Some of the more continental areas like the Central Valley have a drier summer and a foggier winter.
Southeast California is much more arid with less rainfall. This region is where you'll find Death Valley, the location with the highest recorded temperature on earth.
Washington State, on the other hand, has some distinct climate zones depending on whether you're east or west of the Cascades Mountain range.
To the west, you'll find humid summers and not-too-cold winters. East of the Cascades offers more rainy days and fog, with warmer summers and colder winters. The west side, on the other hand, has significantly more snowfall for a winter wonderland.
Washington vs California – Quality of Life Summary
Overall, we can see that both states offer a well-rounded experience that can be suitable for virtually all ages. They both feature stunning natural landscapes and a bright future for jobs, but are also both pretty expensive places to live.
We think that you should visit both states before you make your decision so that you can get a true sense of the vibes in each location.