Tampa vs Fort Lauderdale – 2023 Ultimate Guide for Visiting & Living
Do you want to discover more about Tampa vs Fort Lauderdale? This is the right place to learn about both cities with statistics, things to do, and culture.
Tampa is one of the fastest growing cities in Florida that sits right in the heart of Southwest Florida.
This city is anything but dull and offers a plentiful number of urban amenities. The weather is ideal and there are many ways to have fun and plenty of things to see.
If you are visiting for the first time, you are very likely to come back in the future! In case you are interested in moving, Tampa is also perfectly curated for a comfortable Florida lifestyle.
It even made our ranking of the top cities in Florida for 2023.
On the other hand, Fort Lauderdale is often overshadowed by the sexy charm of Miami in South Florida. Still, this city has a flavor of its own.
It is often called "The Venice of America" due to its many canals and it is also the yacht capital of the world. Let's say that if you move here, you might be more likely to buy a yacht!
It will be easy to fall in love with these cities after you relocate.
Our guide on Fort Lauderdale vs Tampa will give you everything you need to know.
But, if you are just planning a vacation, we will also provide plenty of inside scoops for travelers as well.
1. Tampa vs Fort Lauderdale – Overview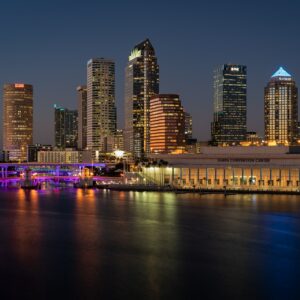 Tampa is proud to be the largest city on the Gulf Coast and is located in the Tampa Bay metropolitan area.
It is home to 384,959 residents, according to the 2020 census, and is the third most populated city in Florida.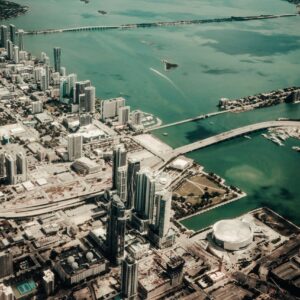 On the other hand, the coastal city of Fort Lauderdale is part of the Miami metropolitan area, located 25 miles north of Magic City.
It has a population of 182,760 inhabitants, according to the 2020 census.
If you compare Fort Lauderdale vs Tampa in terms of location and population, it is clear that Tampa is surely bigger and busier.
For all of you walkers and bikers out there, let's check if Tampa and Fort Lauderdale will suit you: Tampa has an average walk score of 50, while Fort Lauderdale scores a bit higher with a rating of 56.
The bike score of Tampa is 55, and the score of Fort Lauderdale is 56. That makes both quite average places to get around by foot or bike.
2. Tampa vs Fort Lauderdale – Climate
Living in Florida is a blissful privilege by itself. Whether you move to Tampa or Fort Lauderdale, you will be enjoying a lot of sunlight throughout the year.
To be more precise, Tampa has a humid subtropical climate, leaning towards a more tropical climate due to its geographical location.
Don't bring your winter jackets to the city of Tampa, as they won't be of much use.
The winters are dry and mild, followed by hot and humid summers with frequent thunderstorms.
The average highs range from 71 to 91 °F, and average lows go between 53 to 77 °F.
Moreover, Fort Lauderdale is dominated by a tropical rainforest climate.
You can expect dry, sunny winters, and hot summers paired with a lot of rainfall. The average high temperatures in summer range from 86 to 90 °F, and the average lows in winter start at 60 to 70 °F.
We don't think that the climate will help you decide between Tampa or Fort Lauderdale, as the weather is enjoyable in both cities!
3. Tampa vs Fort Lauderdale – Cost of Living
Tampa is a huge city, but the cost of living is 1% lower than the Florida average. Goods and services are 2% less expensive than the national average, and housing will cost you 4% less than in the rest of the country.
On the contrary, the smaller Fort Lauderdale is 15% more expensive than the Florida average.
You will be spending more on groceries, transportation, and healthcare services in this city.
Additionally, housing prices are 39% higher than the national average, which may make homeownership a stretch for many residents on a budget in Fort Lauderdale.
The cost of living in Tampa vs Fort Lauderdale differs significantly, so moving to Tampa seems like a much better idea for those looking to save some money.
4. Tampa vs Fort Lauderdale – Job Market
When looking at Fort Lauderdale vs Tampa regarding their job markets, the competition is fierce.
Tampa's jobs are on the rise, with a job increase of 2.3% over the past year. The average salary stands at $43,740, which is a bit higher than the national average.
It is also good to know that only 5% of people are jobless here, compared to the national average of 6%.
Fort Lauderdale's job opportunities increased by 1.9% over the past year, with the average salary being $48,898.
Meanwhile, the average income is $39,601, which is higher than the average US income per resident of $31,177.
However, the unemployment rate is slightly higher than in the rest of the country, at 6.1%.
Whichever you move to, you will have solid chances of landing a good job that will pay well. It looks like Tampa's job market may be a bit more diverse with greater opportunities for the future, but salaries in Fort Lauderdale may be a bit higher.
5. Tampa vs Fort Lauderdale – Things to Do for Travelers
A trip to Tampa is not just a vacation – it's an adventure!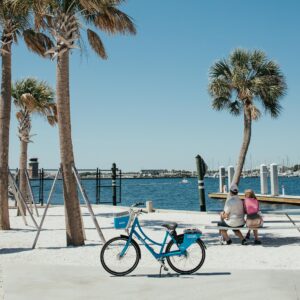 If you have been dreaming of soft sand under your feet, being drenched in sunshine, and being surrounded by mesmerizing green-blue ocean, make sure to visit the majestic Clearwater Beach!
Tampa offers several other beautiful and pristine beaches where you can enjoy watersports and relax by fishing or sailing around.
When the sun goes down, Tampa also knows how to have a good time. The best nightlife is found in the Ybor City and SoHo neighborhoods, where we recommend visiting Club Prana and Gaspar's Grotto.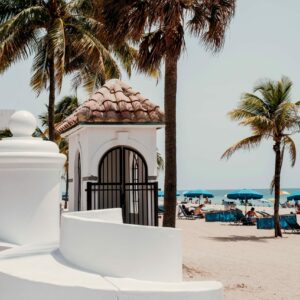 If you opt for Fort Lauderdale, you should go to the wonderful Beachfront Promenade, featuring the signature white wave wall and brick-paved path, or visit the beautiful Deerfield Beach.
At night, Fort Lauderdale comes to life, with its notoriously lively clubs and bars. You can catch some live music and dancing in the current hot spots such as Elbo Room or Rock Bar.
If you are considering Tampa vs Fort Lauderdale for their tourist attractions, both of these cities will not disappoint you.
6. Tampa vs Fort Lauderdale – Things to Do for Residents
Are Tampa and Fort Lauderdale just flourishing travel destinations, or are there some activities for people who actually live there as well? Let's find out together.
Tampa offers a variety of outdoor activities, such as hiking, biking, horseback riding and much more.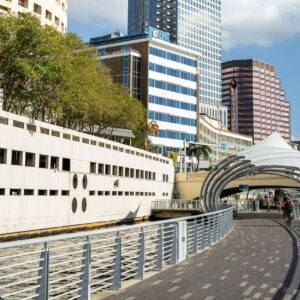 Make use of the wonderful Pinellas Trail or spend a Saturday afternoon downtown at Tampa's Riverwalk!
If you want your kids to see the city from a different angle, you can also go on a roller coaster ride at Busch Gardens theme park or explore its natural treasures by taking a walk in the 2,000+ acre Upper Tampa Bay Park.
Meanwhile, Fort Lauderdale is home to a natural jewel, the Hugh Taylor Birch State Park. Additionally, the Broward Center for the Performing Arts will offer you a fix of art and culture!
If you are going shopping, in Tampa you can find whatever your heart desires. Definitely check out International Plaza and Bay Street as well as the WestShore Plaza. Shopping in Fort Lauderdale is also a good idea, with the best stores located in Las Olas Boulevard and Galleria.
7. Tampa vs Fort Lauderdale – Culture
Now that you have all the information on Fort Lauderdale vs Tampa, let's see how it feels to actually live there!
Tampa is diverse and crowded, filled with welcoming and friendly people. The culture is Florida-flavored with something always going on – a lot of sports, business, nightlife, and restaurants.
It is an urban city, but is not very hectic, and offers well-preserved historic and architectural districts, such as Ybor City.
Tampa is also home to The Dali Museum, as well as Tampa Bay History Center, which will bring the art and history of the area a bit closer to your senses.
Fort Lauderdale is more known as a party city, which is good for singles, but also quite family-friendly. People here are laid-back, relaxed and quite open-minded.
Visit The Old Dillard Museum or The African American Research Library and Cultural Center and let the experience sink in!
Tampa vs Fort Lauderdale – Summary
We hope that this guide has helped you to decide between Tampa vs Fort Lauderdale.
It is a tough call, so make sure to think about your personal needs and desires before you move. If you are searching for an entertaining city to relocate to, Tampa or Fort Lauderdale will both deliver.
With the latter being a bit more expensive, we give a slight advantage to Tampa.
But, Fort Lauderdale is the ideal beach city in the Sunshine State, so be sure to check it out, too.