2023 Guide to Living in Texas vs California – An Honest Comparison
What is the real difference between living in Texas vs California now in 2023? This in-depth guide will give you the inside scoop on all the details you need.
It is a tough choice between living in California vs Texas since they seem to both offer a great standard of living along with endless possibilities for entertainment and things to discover.
But, there are many subtle differences that will likely sway your decision for living in Texas or California.
You should make your choice based on the most relevant and updated facts.
For this reason, we have gathered the latest details and insights on each state's reputation, climate, costs of living, job market, and things to do.
So, let's dive into each category to give you the full review of California vs Texas living.
1. Living in Texas vs California – Overview
Let's start our research of living in California vs Texas with an overview for each state.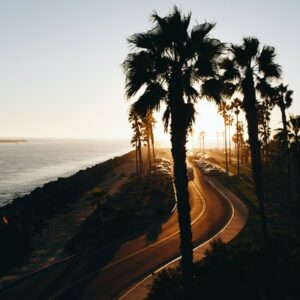 California is located in the western part of the United States and is the most populated state in America. It is home to about 40 million residents and its 5 biggest cities are Los Angeles, San Diego, San Jose, San Francisco, and Fresno.
California is also one of the largest economies in the US and even in the world. In fact, if California was its own country, it would actually be the 5th biggest economy in the world.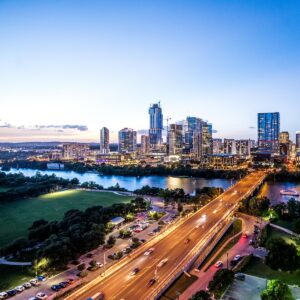 Meanwhile, the state of Texas is located in the south central region of the US and it is the second-largest US state by both population and surface area.
Texas is home to more than 29 million residents and its 5 biggest cities are Houston, San Antonio, Dallas, Austin, and Fort Worth.
Considering these facts, you might already consider whether living in Texas or California is better for you. California is a thriving center of commerce with multiple large cities, while Texas offers a lot more open space and is less densely populated.
2. Living in Texas vs California – Reputation
Let's review the reputation and culture of each state.
Your initial idea of Texas is probably based on old stereotypes. People think all Texans are cowboys that listen to country music and ride horses everywhere. However, its people and the state are a lot more dynamic than that.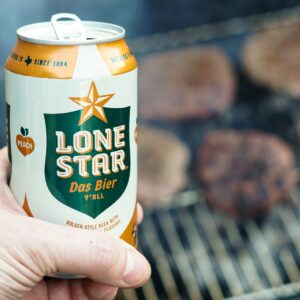 Let's start with the fact that the official nickname of Texas is "The Lone Star State" because of its history as an independent entity, which continues today as the foundation of many Texans' sense of freedom.
One major aspect of life in Texas is its inclusive food lifestyle, which is a way people here share their cultures and build relationships.
For instance, Texas is well-known for its famous barbecue. You can find it everywhere, from your local restaurant to a big cookout in your neighborhood, which is also where the community comes together.
There is also a strong sense of Mexican culture that is reflected in the state's Tex-Mex cuisine that is found in virtually every city.
Another big part of Texas' reputation is its warm Southern hospitality. Folks here are friendly and inviting to all newcomers, making it easy to readjust to life in Texas.
Don't overlook the music scene in Texas, either. You can find all genres of music across the state, including country, jazz, rap, and honky tonk.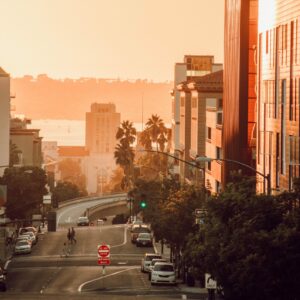 In comparison, the official nickname of California is "The Golden State," which can be traced back to the discovery of gold in 1848.
Today, the nickname goes well beyond this precious metal, as California has one of the most prosperous economies in the world and offers an extremely high quality of life.
California is most known for sites like Hollywood and big cities like San Francisco and Los Angeles. Check out this review of the best places to live in the Golden State for more details.
Of course, it is also known for its beach and surf culture, where you can hang out all day on the beautiful, sandy shores in SoCal or the rocky coastlines of Northern California.
Additionally, The Golden State's great climate makes it a prime location for vineyards. You can visit California's famous wine country and go for a tasting in places like Napa Valley or Sonoma.
3. Living in Texas vs California – Climate
In terms of climate, living in California vs Texas offers a similar experience, with plenty of sunshine and hot temperatures.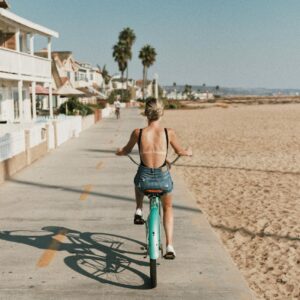 California features a Mediterranean climate with hot summers, but cooler winters, and many residents get to experience all four seasons (just not in SoCal).
Depending on the location, the average high temperatures in California usually ranges between 30°F in the winter and 90°F in the summer.
Temperatures are also much more mild in Northern California compared to the central and southern parts of the state. For example, average highs in the summertime in San Francisco are only about 70°F, while it is about 85°F in Los Angeles.
Though it can be a heavenly destination for sun lovers, California is also susceptible to wildfires, droughts, floods, and earthquakes.
On the other hand, the weather in Texas can be quite varied due to the big size of this state and its location that overlaps multiple climate zones.
The average high temperatures in Texas usually vary between 35°F in the winter and 90°F in the summer. It can also rise to 100°F in the Rio Grande Valley in the southern part of the state.
Although most of the year the weather is pleasant, Texas experiences the most thunderstorms and tornadoes in the US.
4. Living in Texas vs California – Cost of Living
There are some significant differences when it comes to Texas vs California living costs.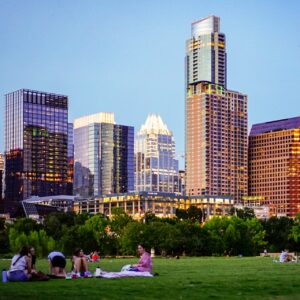 Compared to other states, Texas is really affordable, due to 4 major reasons that make it cheap to live in.
The average cost of living in Texas is around 6% lower than the US average, which is fantastic.
Do you want even better news? The cost of living index in the majority of Texas cities is lower than the national average. Only Austin has a cost of living that is higher than the US average.
The average cost of a house in Texas is around $250,000 to $300,000, according to the numbers on the real estate website Zillow.
On the flip side, the average cost of living in California is almost 50% higher than the rest of the US.
Most major California cities have a cost of living index that is significantly higher than the national average. The most expensive ones are San Francisco and Daly City, with a cost of living that is 86% higher than the US average.
Average home values in California are a staggering $700,000 to $800,000. In San Francisco, it is around $1.5 million to $1.6 million.
5. Living in Texas vs California – Job Market
What about job opportunities and the economy? Does living in California or Texas prevail?
Texas is ranked as the 31st best economy in the country by U.S. News. The median household income in Texas is around $57,000, while the average salary is about $52,000.
Though the state's unemployment rate is above 7%, Texas has experienced positive job growth in recent years. Also, Texas does not have a state income tax, which means that you only need to pay federal income taxes.
Though considered to have a large economy, U.S. News ranks California as the 24th best economy in America. Odd, but an economy does has many variables.
The unemployment rate is above 8%. Yet, the job growth is also positive.
Furthermore, the median household income in California is roughly $67,000 and average salaries are almost $62,000.
In terms of career and business opportunities, there are plenty of them in both states.
Some of the biggest industries in Texas are related to the trade, transportation and utility sector as well as oil and gas. Austin, Texas is also emerging as the region's largest tech hub.
Meanwhile, some of California's biggest job sectors include agriculture, the movie industry, and big tech, especially around the famous Silicon Valley.
6. Living in Texas vs California – Things to Do
Work opportunities are great to know about. But, living in California or Texas is also about enjoying your free time.
California features outstanding beaches and many mountain ranges that are perfect for hiking, biking, or skiing.
By the way, California has more national parks than any other state in the US. Also, San Francisco and Los Angeles routinely top the list of the best food cities in America.
If you're a wine lover, you can also spend time in the renowned Wine Country of California.
The Golden State also is home to numerous professional teams in virtually every sport. Some of the most famous teams include the Golden State Warriors, Los Angeles Lakers, San Francisco 49ers, Los Angeles Rams, Anaheim Angels, and Los Angeles Kings.
In comparison, Texas is all about authenticity and having fun. The state is a hub for great entertainment and live music.
Along with things like no state income, affordable living costs, pleasant weather, and great people, Texas is a magnificent destination to live in.
There are many fun events in Texas, like rodeos, food and wine festivals, air shows, musical performances, and sports, including Friday night football that goes on in every small town as well as professional teams like the Dallas Cowboys, San Antonio Spurs, Houston Astros, and Dallas Stars.
Texas is also a great place to experience nature. Some of the highlights around the state include Big Bend National Park and Texas Hill Country sites like Enchanted Rock.
Texas even has its own beaches on the Gulf Coast. Don't miss the sandy shores of South Padre Island and Mustang Island in South Texas.
Living in Texas vs California – Summary
When you think about living in Texas vs California, there is an unimaginable amount of wonderful things that may attract you to move to either state.
California offers one of the best standards of life alongside a diverse population and amazing career opportunities. But, its high costs are undeniable.
Texas is more affordable and is very entertaining, but the weather can be too hot for some and there are always threats of tornadoes.
Overall, there really isn't a wrong choice between living in California or Texas and it will just be up to your preferences.
We hope that this guide has given you enough insight to make your decision.