Fort Myers vs Sarasota – 2023 Living & Travel Comparison Guide
Have you been thinking of going on a vacation or moving, but cannot decide between Fort Myers vs Sarasota? Check out our detailed breakdown between these coastal cities.
Living or visiting the coastline of the Sunshine State does have its charm. If you daydream about dipping yourself in warm, pristine waters and walking in the soft white sand, it might be hard to choose between Fort Myers or Sarasota. These two cities are similar in many ways but have their own special flavor.
In fact, both cities made it onto our most updated list of the best cities in Florida in 2023.
Fort Myers has a relaxed mixture of an urban and suburban lifestyle, with quick access to beautiful sun-soaked beaches. It is a bit bigger, more commercialized, a bit more hectic, and is growing at an incredible pace.
On the other hand, Sarasota is home to idyllic beaches and untouched nature, as well as extravagant art, and plenty of amenities.
If you are not really a great decision-maker, it's good to know that Fort Myers and Sarasota are only 76 miles apart, which is a quick 1 hour, 15 minute drive, so you can also visit both!
Luckily for you, we have compiled a list of comparisons between Sarasota vs Fort Myers to make it easier for you to understand where to relocate to or visit. Let's see which city in southwest Florida is the right place for you!
1. Fort Myers vs Sarasota – Overview
It is a tough call between Sarasota vs Fort Myers, so let's start with the basics, which are their population and location.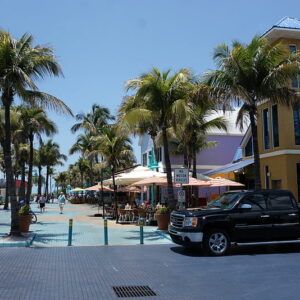 According to the 2020 U.S. Census, the population of Fort Myers has increased to a population of 86,395 residents. The city is an administrative center of Lee County and is a major commercial and tourist destination.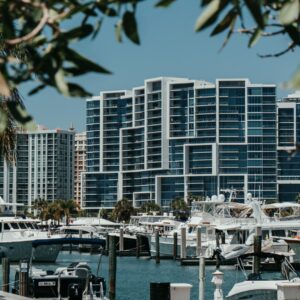 Sarasota hasn't seen such a sharp increase in population and is still a smaller city with 54,842 residents based on the 2020 U.S. Census. It belongs to Sarasota County, sandwiched between Punta Gorda, Fort Myers, and the water.
Another important aspect to consider is how you will get around each city. We encourage you to lead a healthy lifestyle and therefore will give you the walkability and bikeability of each city.
Living in Florida will most likely require a car, which is especially true in Fort Myers. This urban area has a walk score of only 35 out of 100 and a bike score of 48. There are not so many bike lanes around the city, so it may be better to leave your bicycle behind.
Meanwhile, Sarasota can be proud of its slightly better reputation. Its walk score is 52 and its bike score is 60. That makes it a bit better than Fort Myers, but not by much.
2. Fort Myers vs Sarasota – Climate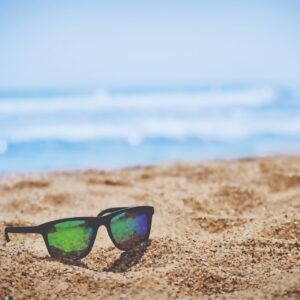 When it comes to the climate of Fort Myers vs Sarasota, there isn't much of a difference since they are pretty close to each other.
These two offer perfect swimming conditions all year round, so let's dive in even further (no pun intended)!
Fort Myers features a tropical savanna climate, with average monthly temperatures ranging from 65°F in January to 83°F in August.
The temperatures are not so extreme, but don't be surprised to see frequent rain showers from June to September.
You can expect around 271 sunny days per year in Fort Myers, which is higher than the U.S. average!
On the other hand, Sarasota has a humid subtropical climate. You will experience a bit more diverse temperatures, paired with humid summers and dry, mild winters.
The average temperature in the summer is 91°F and 55°F in the winter. The sun will be shining around 251 days per year here on average as well!
Apparently, any time is a good time to enjoy the white sand beaches and clear blue waters.
Even though you may never have to worry about shoveling snow, be aware that these cities are vulnerable to hurricanes and flooding!
3. Fort Myers vs Sarasota – Cost of Living
For those of you looking to move, this is an important one. When thinking of your future home in Fort Myers or Sarasota, your decision may be swayed by the more affordable option!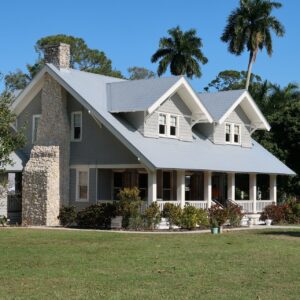 Fort Myers has the same living costs as Florida and the rest of the country. Although there is no state income tax in Florida, the general sales tax here is 18% above the national average.
On a positive note, housing in Fort Myers is 12% less expensive than the U.S. average. Since the weather and beaches of Florida are in high demand, it is quite rare to find a beach area that has such affordable housing prices.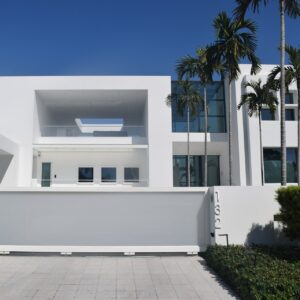 Meanwhile, Sarasota's living costs are 3% higher than the Florida average. Sarasota's housing costs are also 2% higher than the national average and their tax rates are the same as in Fort Myers.
Judging by the price tags in Sarasota vs Fort Myers, Fort Myers seems like a slightly cheaper option.
4. Fort Myers vs Sarasota – Job Market
Let's consider another important aspect of relocating between Sarasota vs Fort Myers, which are the job opportunities in each city.
The job market in Fort Myers has been on the rise. It experienced an increase of 1.9% over the past year. It also has the momentum to likely keep growing in the future.
In fact, it is predicted to grow by 45% over the next 10 years, which is higher than the US average of 33%.
The unemployment rate in Fort Myers is 5.3%, which is lower than the U.S. average of 6%.
Still, in Fort Myers, your average income will be around $26,415, which is lower than the national average of $31,177.
The average household income in Fort Myers stands at $41,591, which is also significantly lower than the U.S. average of $57,652.
Sarasota will surprise you with even better statistics. Its job growth has increased by 2.6% over the last year, while its unemployment rate stands at a stunning 4.6%.
Sarasota's economy is also expected to grow by 45% over the next 10 years.
Additionally, the average income in Sarasota is a bit higher than the national average, sitting at an average of $34,185.
If you are looking for the hotter and better paying job market, then Sarasota may be the place to be.
5. Fort Myers vs Sarasota – Things to Do for Travelers
The time for your long-awaited vacation has come and you want to relax and start having fun! But wait, what is there to do in Fort Myers or Sarasota?
You are bound to visit one (or more) of their beautiful beaches if you travel to these coastal cities in Florida.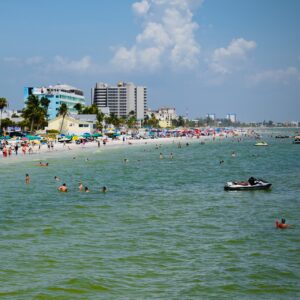 There are many top beaches to visit if you are staying in Fort Myers. The main public beach in the area is the Lynn Hall Memorial Park located in Fort Myers Beach.
Meanwhile, Bowditch Point Park is a more isolated and quiet place to go. Don't miss out on the beaches on Estero Boulevard or Lovers Key State Park, either!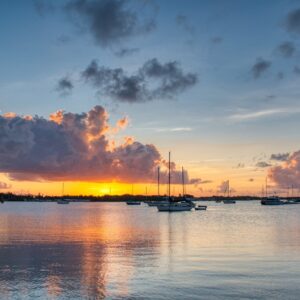 When exploring Sarasota, make sure to visit the Siesta Key Beach, Turtle Beach, or Palmer Point Beach!
As for your holiday water sports, we recommend dolphin tours, sailing, and jet-skiing!
After a long day at the beach, you'd probably want to enjoy a colorful cocktail and some music. The nightlife in Fort Myers and Fort Myers Beach is lively and features many party beaches, wine bars, and clubs.
On the other hand, Sarasota has an extravagant nightlife for such a small city. You will find spectacular options for dancing for all tastes and they say that a night out in one of many local clubs will change your life!
6. Fort Myers vs Sarasota – Things to Do for Residents
While most tourist guides focus on tourist attractions, we don't want to minimize the need for residents to have fun and explore these cities. For that reason, we checked what there is to do in Sarasota or Fort Myers for people that actually live there.
Although the beach seems like an obvious choice for outdoor recreation, we can provide you with even more options.
For example, there is the beautiful Lakes Regional Park that is filled with walking and biking trails in Fort Myers.
Sarasota also offers miles of great trails for hiking, biking, rollerblading, or horseback riding in big public parks such as the Bayonne Park or the Culverhouse Nature Park.
Sarasota and Fort Myers are also both famous for a huge selection of restaurants and diverse cuisines.
Good food is a must, wherever you go. We recommend visiting KJ's Steakhouse in Fort Myers and exploring Sarasota's famous Duval's Fresh Local Seafood.
Whatever your shopping preferences are, the Fort Myers area will be the perfect place to enjoy a little retail therapy.
You will find pretty much anything and everything, from small local gift shops to famous luxury brands.
You can also indulge in some of the several shopping districts in Sarasota. We strongly recommend stopping by at its Farmer's Market as well.
7. Fort Myers vs Sarasota – Culture
Are you going on a trip with your family or are you a student looking to visit interesting galleries and museums? In both cases, the cultural aspects of these cities might have a great impact on your decision between Sarasota vs Fort Myers.
In Fort Myers, you can visit the famed Florida Repertory Theater. You can also take a peek into some of the magnificent museums or go to Bob Rauschenberg Gallery.
Meanwhile, Sarasota is also known as Florida's Cultural Coast because of all its museums, art galleries, and performing art venues that are located around town.
The Cultural Capital of Florida is most famous for the Ringling Museum of Art, which will surely take your breath away.
Fort Myers vs Sarasota in terms of arts and entertainment? Both offer stellar options, so don't miss out.
Fort Myers vs Sarasota – Summary
In the comparison between Fort Myers vs Sarasota, we would say that there are really no wrong choices whether you are thinking about moving or visiting one of these cities.
Fort Myers is certainly bigger and will give you more of a feeling of a bustling city, while Sarasota is a bit more intimate.
Both are close to some of Florida's best beaches and also are home to many top restaurants. Both cities also have a great arts scene as well.
Now, the choice is yours. We hope this breakdown gives you a good understanding of their similarities and differences.