​​Is Pueblo, Colorado a Good Place to Live? 8 Pros and Cons of Living in Pueblo Colorado
​​Is Pueblo, Colorado a good place to live in 2023? We took an unbiased look at all the details and found the top 8 pros and cons of living in Pueblo Colorado.
Pueblo is a mid-sized city of about 112,000 residents that is located near the center of the Rocky Mountain State. This historic mining town straddles the Arkansas River, which empties just west of the city into Lake Pueblo State Park.
It can be a great place for nature lovers, but is Pueblo, Colorado a good place to live for everyone?
As with any city, there are distinct pros and cons of living in Pueblo Colorado, which the rest of this article will explore.
Pros and Cons of Living in Pueblo Colorado – Top 4 Pros
We'll start with all aspects of the city that make Pueblo, Colorado a good place to live.
1. Low Cost of Living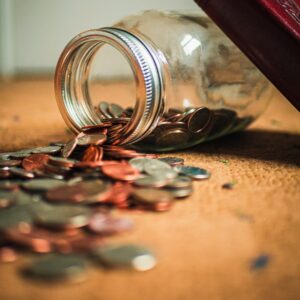 One of the main reasons residents choose Pueblo, Colorado as their home is due to its low cost of living.
The cost of living in Pueblo is about 20% lower than the Colorado state average. The average monthly cost for living a standard lifestyle in Pueblo is less than $3,000 per month, which gives it the lowest cost of living compared to any other major Colorado city.
However, average home values in Pueblo have risen more than 25% in the past year and are now valued at around $300,000-$350,000, but that is still about 50% lower than in the rest of Colorado.
Additionally, Pueblo was recently voted as one of the most affordable places to retire due to its strong livability score and low cost of living.
Of all the pros and cons of living in Pueblo Colorado, this reason is probably the biggest factor that people consider.
2. Natural Beauty
Pueblo, Colorado offers the wide-open skies of a midwestern town with the lush greenery, mountains, rivers, and lakes of a true Colorado city.
The weather is ideal for those who enjoy the outdoors, as Pueblo lies just on the edge of the beautiful Lake Pueblo State Park. There is also the Pueblo Mountain Park that is located just 30 minutes from downtown Pueblo.
In the wintertime, residents can take advantage of the city's close proximity to many world-class ski resorts, making Pueblo a good place to live for outdoor enthusiasts.
Pueblo also averages about 300 days of sunshine per year, which is definitely one of the greatest pros of living in Pueblo, Colorado!
So, is Pueblo, Colorado a good place to live for those who want to spend a lot of time outdoors in a city that offers good value? We certainly think so.
3. Slow Pace of Life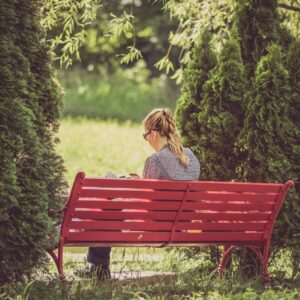 Pueblo is devoid of the hustle and bustle of larger, busier cities, such as Denver and Colorado Springs, and offers a relaxed, small-town feel.
This slower pace can be perfect for families and retirees, who may prefer to experience their community at their own leisure instead of being rushed.
However, there is plenty of entertainment for all ages in Pueblo, including multiple museums, public parks, and nature centers.
Downtown Pueblo also features the beautiful Pueblo Riverwalk as well as the historic Union Avenue commercial district that offers numerous locally-owned eateries and cafes as well as many shops and bars.
4. Easy to Get Around
Pueblo, Colorado is a good place to live for both commuters and outdoor enthusiasts. With I-25 bisecting the town, it's quite easy to reach the rest of the state. For instance, both Colorado Springs and Denver are located on I-25. Colorado Springs is a quick 40 minute drive north, while Denver can be reached in less than 2 hours.
Meanwhile, the mountains can be reached in a short drive from the center of town for all your hiking and biking adventures.
The city itself is relatively small and there are several highways that cross through Pueblo, so commuting to work is a breeze regardless of where in town you live and work. Heavy traffic is generally not a concern here, either.
There is also an expansive bus system with 12 routes that reaches almost every corner of the city, so there are easy public transit options that are accessible even to those without a vehicle.
Pros and Cons of Living in Pueblo Colorado – Top 4 Cons
Now, we'll look at the cons of living in Pueblo, Colorado, which are important aspects to consider when deciding if Pueblo, Colorado is a good place to live.
1. Elevated Crime Rates
According to NeighborhoodScout, Pueblo has a crime index score of 2 out of 100 – with 100 being the safest.
Areavibes also notes that Pueblo's total crime rates are about 140% higher than the national average.
When assigning Pueblo a letter grade regarding its high crime rate, CrimeGrade.org graded the city a "D."
But, just like every city, there are always some good and some not so good neighborhoods and Pueblo is no exception.
But, is Pueblo, Colorado a good place to live for those who prioritize safety above all else? Probably better to do some more research.
Of all the pros and cons of living in Pueblo Colorado, this issue is likely to be the one that will give you the most concern when deciding.
2. Education Standards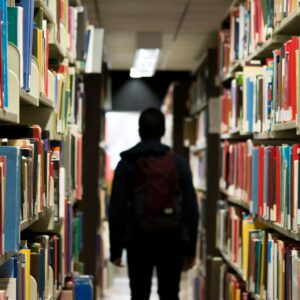 As is usually the case with cities with high crime, Pueblo's public education system is severely lacking compared to the national average. And with 44% of Pueblo's population being children under the age of 18, the low quality of education can have a huge, lasting impact on the city's future.
Bestplaces.net looked at all 49 public schools in Pueblo, Colorado and ultimately gave Pueblo's education system an average score of 3.5 out of 10.
Only 18% of Pueblo's residents hold a bachelor's degree or higher, which may also limit the job opportunities for those with higher education degrees within the city.
3. Poverty
The state of Colorado has a poverty rate lower than the national US average, which is a good thing for most Colorado cities.
However, Pueblo, Colorado has a poverty rate of 24.4%, which is drastically higher than Colorado's average of 11.4%.
As a result, some businesses have trouble finding reliable workers in Pueblo. Residents report a high turnover rate of businesses and empty lots can remain for sale for years.
Additionally, not everyone who wants a home can have access to one in Pueblo, as the lack of new, affordable housing options has contributed to its homeless crisis.
While the city is working to remedy this issue and has opened new, long-awaited shelters in the past year, the lack of affordable housing for Pueblo's most vulnerable remains an issue.
4. Lacking Infrastructure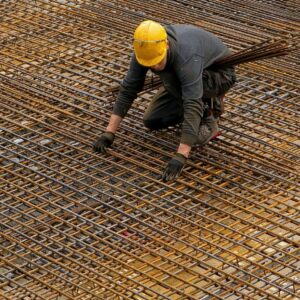 According to reviews of the city given by Pueblo residents, the aging infrastructure is one of the biggest cons of living in Pueblo, Colorado.
Infrastructure throughout the US has fallen into disrepair, and Pueblo, Colorado is no exception. While government funding for improving infrastructure has been released in recent years, it may take many years to fully fix the old, worn-down buildings and roads around Pueblo.
With Pueblo's local population expected to increase by 50% in the next 25 years, Pueblo's aging infrastructure could have significant consequences for the city.
Many roads and bridges are already strained beyond capacity and would not benefit from an influx of population growth.
Meanwhile, housing structures could become unsafe, especially in large buildings with many stories like apartment complexes or shelters.
Deteriorating roads could also mean more traffic accidents and financial hardships for more and more residents.
Pros and Cons of Living in Pueblo Colorado – Summary
Overall, Pueblo can be a fine city to live in due to its easy access to nature and excellent affordability, especially in an expensive state like Colorado.
But, there are several significant drawbacks that may not make it the ideal spot for everyone.
Either way, we think that Pueblo is worth a visit so you can see if its vibes suit your lifestyle and preferences.