Living in Washington vs Colorado – 2023 Full Comparison Guide
If you are thinking about moving out west, this in-depth research guide on living in Washington vs Colorado will give you the insider scoop on each state.
This comparison between The Evergreen State and the Rocky Mountain State will cover everything there is to know about each location for those who want to become a resident of one of them.
We reviewed each state's reputation and vibes, general climate, cost of living, and entertainment options for residents in full detail to understand the exact similarities and differences between them.
While they are both located in the beautiful, rugged landscapes of the western US, there are many subtle differences between Washington vs Colorado living that may sway your decision to choose one over the other.
So, let's find out more about each state to see if you belong living in Colorado or Washington in 2023.
1. Washington vs Colorado Living – Overview
Here is a brief overview of the main aspects between living in Washington vs Colorado.
Washington State is located in the Pacific Northwest of the US as the northwestern-most state of the lower 48 states. On the other hand, Colorado is situated at the beginning of the frontier to the Western United States and borders the Midwest.
When measured by population alone, Washington State is the larger state of the two.
Washington has an overall population of 7.7 million inhabitants over 71,000 square miles. Meanwhile, Colorado has an estimated population of 5.7 million residents that live among the state's 104,000 square miles, which makes Colorado less densely populated than Washington State as well.
2. Washington vs Colorado Living – Reputation
When you look at the reputation of Colorado vs Washington, you will generally hear that both are a great state to live in, but the reasons why will differ.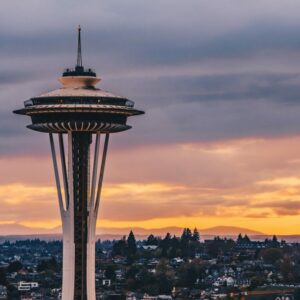 One of the reasons people love Washington is its lack of a personal income tax, although some cities like Seattle and Spokane charge a high sales tax.
Washington is also known to offer two rather distinct regions – the wet and milder Western Washington and the hotter and drier Eastern Washington.
Both regions feature stunning landscapes full of mountains, lakes, and lush forests that are a paradise for nature enthusiasts.
The Seattle metro area is known to be the cosmopolitan urban core of the state that has emerged as one of the nation's most important tech hubs, while the remainder of much of the state is more of a rural atmosphere.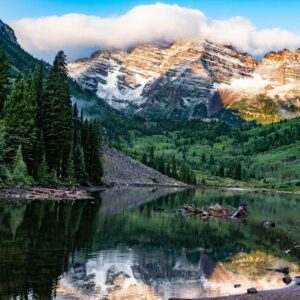 Meanwhile, Colorado is just as great for nature lovers, but probably more for those who enjoy the mountains and snowy conditions as the Rocky Mountains bisect the entire state.
That also means that it is a great place for skiers, with many world-class resorts like Aspen, Vail, Breckenridge, and Telluride.
Colorado is also known for its almost never-ending sunshine. Many parts of the state enjoy over 300 days of sun per year, which is great for keeping up your mood and allowing you to enjoy the outdoors.
The state also offers some great cities like Denver, Boulder, and Fort Collins that are interspersed among many charming small mountain towns and isolated rural communities.
But, both have a reputation of becoming a bit out of reach due to their costs, which we will cover later in this article. Still, it is possible to find some affordable areas in Colorado or Washington, but you may need to act quickly, as both states are among the top 10 fastest-growing in the nation.
3. Washington vs Colorado Living – Climate
Washington features an overall mild climate, with temperate summers and most of its rainfall taking place in the winter months. Compared to this, Colorado has more of an inland climate, with drier air with hot summers and colder winters.
Meanwhile, Washington can be much cloudier, where Colorado offers much more sun throughout the year. Places like Seattle and Spokane average about 170 days of sun per year, while Denver and Colorado Springs experience about 250 days of sunshine.
The average highs in Washington during the summer reach around 78 degrees in the summer and average lows can dip around 20 degrees in the winter. On the other hand, Colorado's average highs for the state are about 90 degrees in the summer down to almost 0 degrees for average lows in the winter.
Additionally, rainfall amounts differ greatly when comparing Colorado vs Washington living. Washington gets about 42 inches of rainfall per year, while Colorado experiences just roughly 17 inches of yearly rainfall.
However, Colorado experiences much more snow than Washington. It is not uncommon for some ski towns in Colorado to receive over 400 inches of snow each year.
Meanwhile, big cities in Washington like Seattle only get about 6 inches of snow, while Spokane receives about 45 inches per year.
4. Washington vs Colorado Living – Cost of Living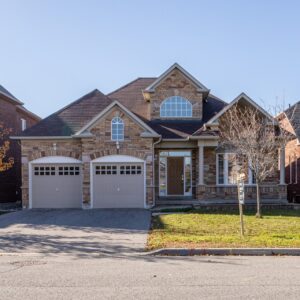 The cost of living in Washington vs Colorado can vary greatly based on what type of location you choose to live in. Generally, the rural communities in each state are pretty affordable, but their big cities can be extremely costly.
The overall cost of living in Washington State is about 19% higher than the US national average. A big reason for this above-average value is linked to its housing expenses, which are about 65% higher than the rest of the US.
Meanwhile, Colorado's cost of living is about 21% higher than the national average. Again, a significant chunk of this comes from housing costs that are 66% above the US average.
When you look at Colorado vs Washington living costs head-to-head, you see that Colorado is just about 2% more expensive.
But, that doesn't tell the whole story as these figures are highly skewed by each state's expensive large cities.
In Washington, Seattle's extremely high costs help to drive up the average costs for the rest of the state. In Seattle, the average cost of living is 33% higher than the rest of the state with homes that cost 80% more than the Washington average.
Meanwhile, Washington's 2nd largest city of Spokane features a cost of living that is actually 14% lower than the rest of the state thanks to housing costs that are 40% lower than the Washington average.
The same story follows in Colorado. A big city like Boulder features a cost of living that is 30% higher than the rest of the state due to housing that costs 110% more than the Colorado state average.
But, Colorado Springs, which is the 2nd largest city in the state, offers a cost of living that is 4% below the state average with home prices that are 16% lower than the rest of Colorado.
5. Washington vs Colorado Living – Job Market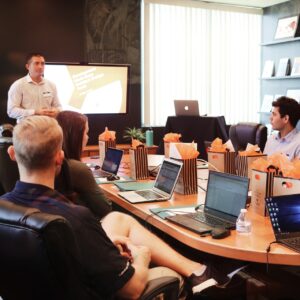 Living in Washington vs Colorado can also be decided by the overall job opportunities that you can find in either state.
Washington has established itself as one of the most sought-after job markets due mainly in part to the high-paying jobs from tech giants like Amazon and Microsoft in the Seattle area.
The state is also known for its thriving aerospace, health, life science, forestry, and military industries.
Washington's overall economy is also expected to grow by 39% in the next 10 years, which outpaces the US national average of 33%.
This healthy and diverse labor market leads to an average salary of roughly $75,000 to $85,000 per year, but these figures are likely skewed by the hefty salaries from the tech world.
In comparison, Colorado offers many mid-sized cities with excellent job markets. The state counts 14 major industries as part of its strength, including advanced manufacturing, aerospace, IT, healthcare, and transportation.
It was also ranked as one of the best places for STEM careers.
Looking forward, Colorado's economy is expected to expand by 46% over the next 10 years, which is more than the predicted growth for Washington State.
However, salaries in Colorado are a bit lower compared to Washington, averaging about $65,000 to $75,000 per year.
Overall, Washington may be a slightly higher paying state, but Colorado's future job market may be a bit stronger.
6. Washington vs Colorado Living – Things to Do
Living in Washington or Colorado will surely give you access to tons of entertainment options and things to do both indoors and outdoors.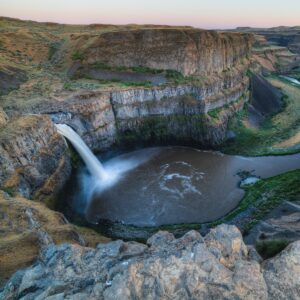 Washington State offers several different regions, including the Puget Sound area where Seattle is located as well as its own wine country and the Cascade Mountain range.
It is well-known for its breathtaking state parks that are filled with mesmerizing waterfalls, pristine lakes, and acres of pure green forests that are ideal for hiking and biking. Some of the best parks include Mount Rainier National Park, Olympic National Park, and North Cascades National Park.
You can also visit some quaint little towns that will transport you to a different world, such as Leavenworth, which is modeled after a Bavarian German village and also one of Washington State's best cities to relocate to.
Or, you can spend some time on one of the state's isolated islands like San Juan Island or Bainbridge Island.
Washington State is also home to numerous professional sports teams (but only in Seattle), including the Seattle Seahawks, Seattle Mariners, and Seattle Kraken.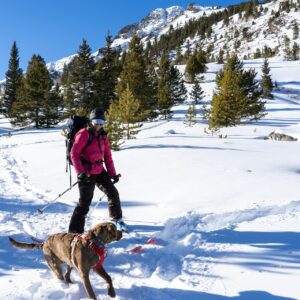 Meanwhile, Colorado is famous for its mountains and skiing opportunities. Residents of many of the state's big cities are just an hour or two away from the slopes. Everybody knows about Aspen and Vail, but there are also less glitzy ski towns like Steamboat Springs, Breckenridge, and Crested Butte that are all easily accessible.
Colorado also has its fair share of majestic parks, including Cherry Creek State Park, Golden Gate Canyon State Park, Roxborough State Park, and of course, Rocky Mountain National Park.
It also has parks that offer unique experiences, such as sand surfing at the Great Sand Dunes National Park and Preserve.
Additionally, don't miss a visit to some of Colorado's preserved ghost towns, which offer a look back in time to the Wild West during the gold rush of the 1800s.
Colorado hosts several professional sports teams as well, although only in Denver. There are the Denver Broncos, Denver Nuggets, Colorado Avalanche, and Colorado Rockies that all play their home games in downtown Denver.
Washington vs Colorado Living – Summary
It is clear that you can establish a good life living in Washington or Colorado. Both states offer wide expanses of pure nature alongside several world-class cities that provide its residents with a high quality of life and a long list of amenities.
We recommend taking a trip to both states and spending some time in their big cities as well as in their wilderness to get a true flavor of the locals and their vibes to see where you fit the best.
Either way, we don't think there is a wrong choice between living in Colorado vs Washington.