Is Ocala Florida a Good Place to Live? 8 Pros and Cons of Living in Ocala FL
Is Ocala Florida a good place to live in 2023? We break down the top 8 pros and cons of living in Ocala FL so that you know if it is the right place for you.
Ocala is a small city in the region known as the Nature Coast and is one of the best places to live in Florida. With a wide variety of scenic attractions, horse events, and fun activities, there is something for everyone in Ocala.
But, it does come with several negative aspects as well, which make people ask the question, "is Ocala Florida a good place to live in?" So, you should know about all the aspects before deciding to relocate.
Let's see what the pros and cons of living in Ocala FL are and the reasons why you should or should not move there soon.
Pros and Cons of Living in Ocala FL – Top 4 Pros
1. Abundance of Outdoor Activities
Located in the central part of Florida, Ocala is known for its horse ranches, golf courses, and tree-lined neighborhoods.
The beautiful Ocala National Forest, which covers much of the area, is a popular area for nature lovers and photographers. We think it is the most significant attraction among all the pros and cons of living in Ocala FL.
The best activity to enjoy is relaxing in Alexander Springs and Juniper Springs. The bubbling waters of the calming springs are sure to take your stress away. If you feel a little more adventurous, you can even hop in for a swim or a canoe ride.
On top of that, the excellent weather in Ocala allows its residents to enjoy the great outdoors virtually all year round.
2. Home to the Best Horse Ranches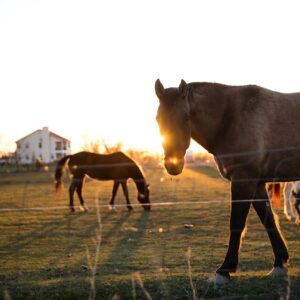 Ocala is probably best known for being part of the "Horse Capital of the World" in Marion County. It is home to the 500-acre Florida Horse Park, which is the U.S. Equestrian Team's official training grounds.
There are over 1,200 horse farms in the area and it is not uncommon to see people riding horses around town. The city offers a strong community of fellow horse lovers as well.
The equine industry's $2.6 billion addition to the local economy also helps generate jobs and keeps businesses supported.
3. Low Housing Prices
Ocala has undergone a lot of changes in recent years and it's become a great place to live for those looking for a good value.
It offers a variety of affordable neighborhoods with housing prices that are approximately 28% lower than the US average.
In fact, the average home costs around $230,000 in Ocala.
That makes it extremely affordable, especially for the amenities it provides its residents, like the charming Ocala Downtown Square.
So, is Ocala Florida a good place to live for people looking for cheap housing and a low cost of living? We sure think so, especially compared to the larger cities in the area.
4. Limited Hurricane Risks
Florida is notorious for attracting tons of hurricanes and extreme weather every year, however, that isn't the case in Ocala.
The risk of a hurricane hitting Ocala is quite low as it is basically in the middle of Florida away from any coastlines.
Most storms dwindle down to a fraction of their natural power by the time they approach Ocala. Therefore, flooding is also less of an issue in Ocala as well.
In short, Ocala has all the benefits of Florida's warm and inviting climate without many of the negatives. So, you can enjoy the sunshine and beautiful views without having to worry much about dangerous weather.
Pros and Cons of Living in Ocala FL – Top 4 Cons
1. High Crime Rates
Although the city is quite popular with retirees and young families, Ocala has surprisingly high crime rates.
The average crime rates around town are approximately 63% higher than the national average rate. The most common types of crime are property-related offenses.
But, just like any other city, there are some neighborhoods to avoid, but some other areas that are actually quite safe. You'll need to speak to the locals to find the best places to settle into.
2. Limited Employment Opportunities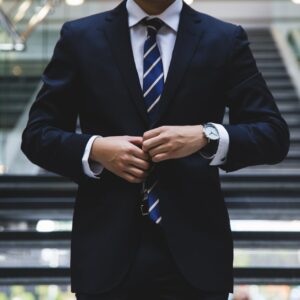 Ocala doesn't generate many local jobs, which shows in its low employment rates. The current unemployment rate is roughly 24% higher than the US average.
Additionally, the household income in Ocala is about 32% lower than the national average, which may make it more difficult to afford a home.
But, you can still find several good opportunities around town, especially through the horse industry, big companies like AT&T and Lockheed Martin, and the regional hospitals.
Just don't think that it is a hotbed of jobs like in Tampa or Orlando.
3. Less Variety
The good news is that Ocala is a relatively small city that has a tight-knit community that is easy to get around. The bad news is that it can get a little boring if you don't like to do the same things every single day.
Even beautiful scenery and horse ranches can feel like a drag when you are literally surrounded by them every day. The lack of beaches and the small downtown square may make the city feel a bit monotonous, especially for teens and young adults.
Still, Orlando is only 1 hour away from Ocala and the nearest beaches on the Gulf Coast are also just a 1 hour drive away.
But, is Ocala Florida a good place to live for thriving nightlife and endless things to do? You should probably look elsewhere for that.
4. Below Average Schooling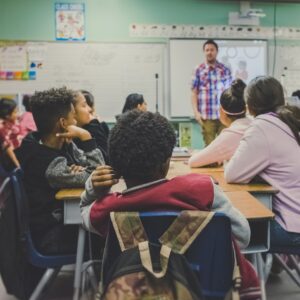 Ocala's education system does not have the greatest reputation in Florida. Test scores are about 6% lower than the national average and only 23% of permanent residents in Ocala have earned a bachelor's degree.
But, there are a few high quality private schools in the area that you may want to consider if you are moving to Ocala with a young family.
Is Ocala Florida a Good Place to Live? Summary
So, is Ocala Florida a good place to live in 2023? We think that it is the right city for people with the right mindset who don't expect a beach paradise, but instead are looking for an affordable and quiet place to relocate to.
Of all the pros and cons of living in Ocala FL, we think that the good parts outweigh the negative aspects, especially for horse lovers and people who like to spend a lot of time outdoors.
We think that you should visit Ocala for yourself to experience everything first-hand before you decide if it is right for you or not.